Will You Hold My Hand?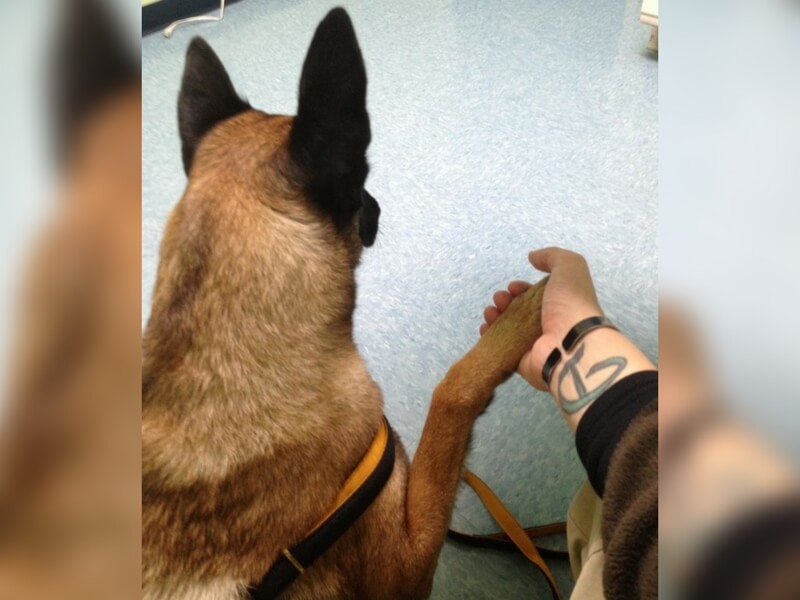 We love this picture because it reminds us just how much our canine companions cherish us as owners. The dog is no-nonsense. He knows he has to go to the vet and he knows it is for his own good.
But he also isn't afraid to show that he's scared and wants a little comfort from his human. And honestly, there's nothing wrong with being scared, especially at a scary place like the vet so we feel for him. We could all use a paw to hold sometime.