I Promise I'll Go On That Diet If We Just Go Home!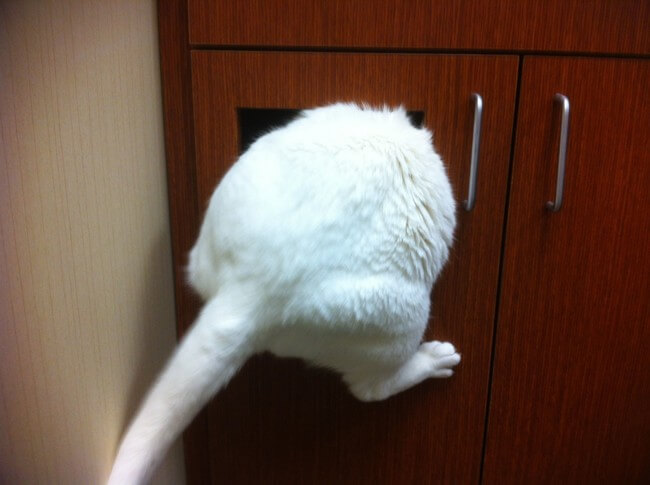 We can only imagine what this cat's life is truly like. We like to think that his owner told him time and time again he needed to lose weight to be healthier. But rather than listen, this feline continued to sneak into the bag of cat food under the sink while also sleeping roughly 18 hours a day.
But now that the time has come for his owner to get him professional help at the vet, this feline suddenly seems to have changed his tune. Actions speak louder than words, cat friend!