This Isn't PetSmart…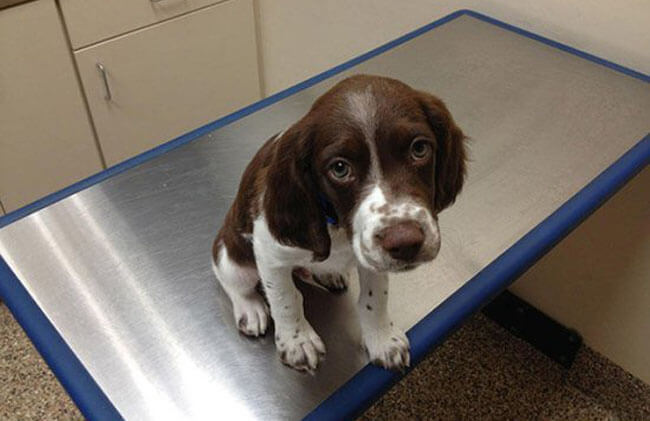 This dog looks seriously bummed out. Maybe this is his first time to the vet and didn't know what he was getting himself into. It looks like the worst is over, and now he's sitting on that cold, metal table feeling embarrassed and violated after being poked and prodded by the veterinarians.
It was at this moment he decided that he was never going to come back to this place willingly. Little does he know that he will be back eventually, it's just going to have to be wearier whenever he gets into a car from now on.