Nothing To See Here… Move Along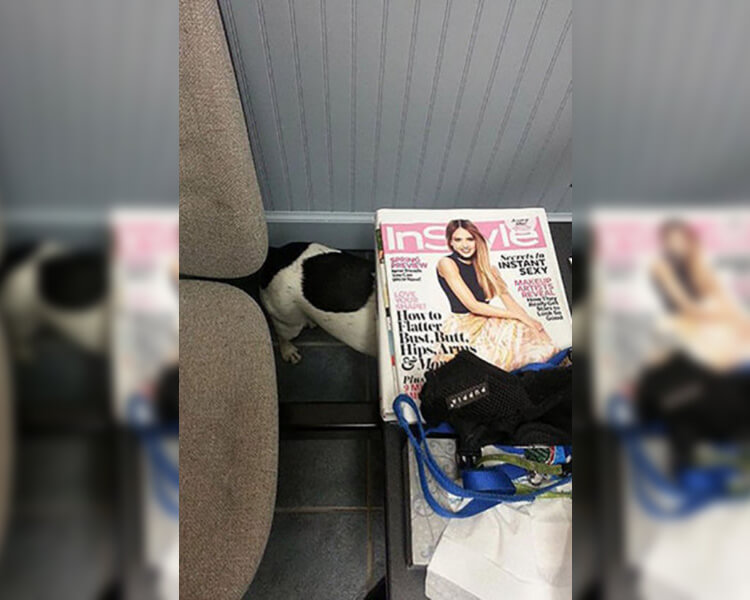 Hey, this is not too bad when you compare it to the other hiding spots featured in our list. There's a small black and white dog who dipped in under the waiting room table. Luckily for the dog, that table is covered with a bunch of items that humans find distracting.
For example, someone who is interested in learning how to flatter their "bust, butt, hips, arms and more" might just sit down and pick up that copy of InStyle magazine, completely forgetting why they are at the vet in the first place. Hey, weirder things have happened. Good luck to you, dog.