Don't Move Any Closer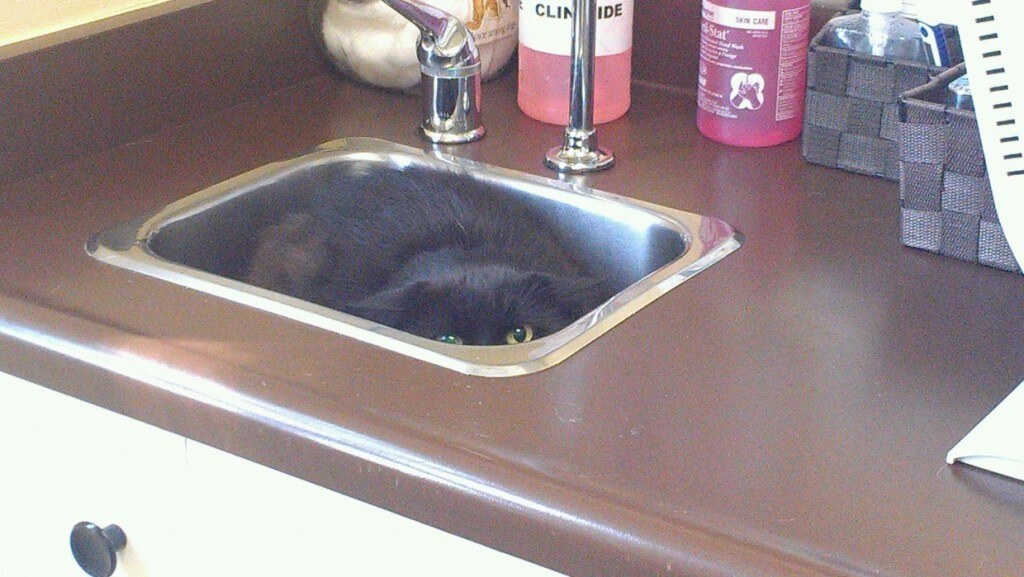 Ah, yes, yet another feline who has sought shelter in the cold, stainless silver sink at the vet's office. But unlike the other cats who were cowering in fear, the cat looks like he means business.
He's got his ear down and his bright green eyes locked on his target. Just one look at him and you know you are to proceed with caution if you step any closer. For the sake of this ca's owner and the vet, we hope this furry friend lightened up…or at least didn't bring out his sharp claws!