You Wouldn't Hurt Someone As Little As Me, Would You?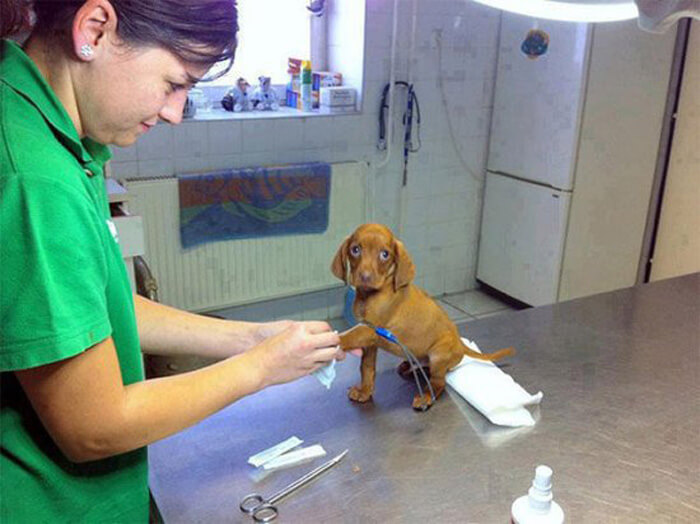 OMG, this tiny pup is killing us! This might even be its first time visiting the vet, it looks so young. But clearly, even this first gentle visit is not appealing to the pup, as it looks completely sad and miserable just to be up on that cold metal table at the doctor's office.
But the veterinary tech seems pretty amused by her cute patient and might even be hiding a smile at the dog's overly-dramatically sad expression. Those are the classic "sad puppy" eyes, for sure!