They Can't See Me Under Here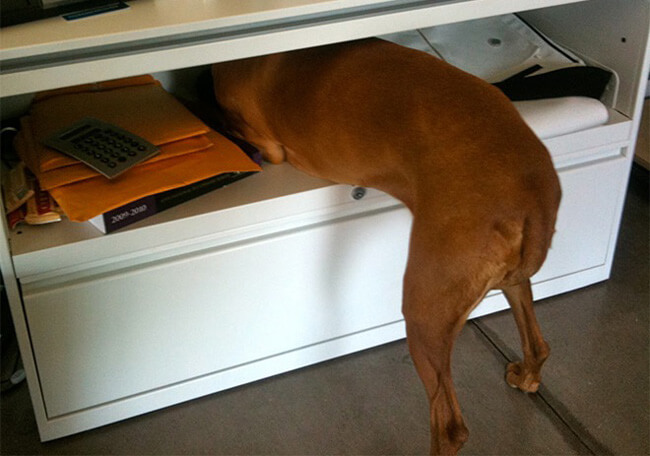 Here we have a dog that is pretending to be a cat like the ones that we have previously seen trying to hide in the vet's office. However, the major problem here is that this is a relatively big dog, so he's going to have a hard time finding a good hiding place.
You can tell just how scared this dog is by looking at his tail that is tucked away between his legs. We feel for you, dog, and we promise it's all going to be okay. The vet isn't as bad as you think.