I'll Come Out For 500 More Treats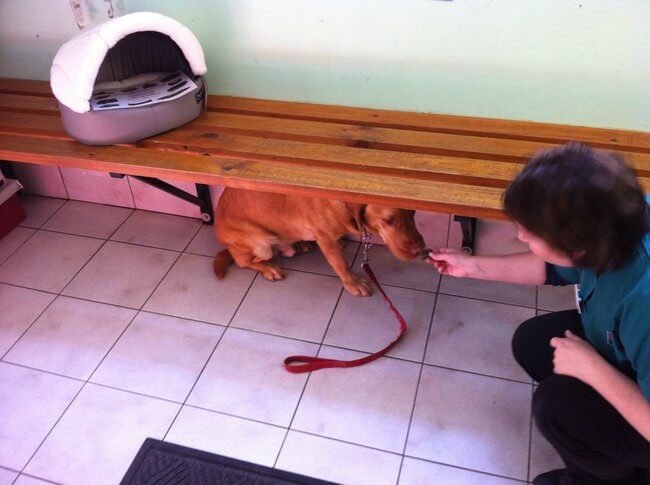 Ah, yes, the trick treat. Why do humans think they can coerce me out from under this glorious wooden bench with a treat? Do you think I'm really that easy to take advantage of?
I know what your true intentions are! You can't fool me! I know that as soon as I inch closer to you for a bite of that treat you will grab me and take me to that dreaded room with the ice cold table. Ok, ok, I'll take the dang treat. Oh, that treat is actually really good. Do you have any more? I'll come out for 500 more? Thank you.