#7 – Watermelons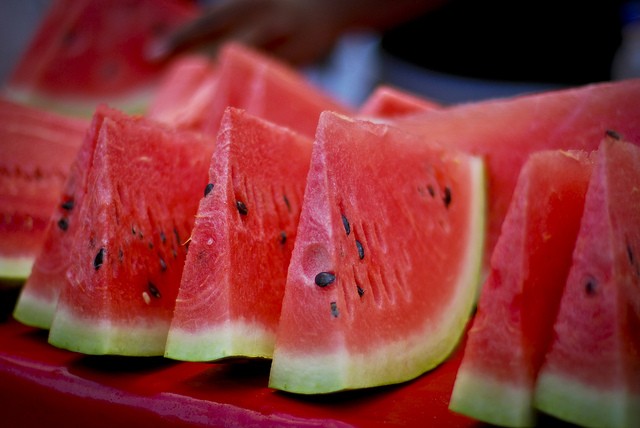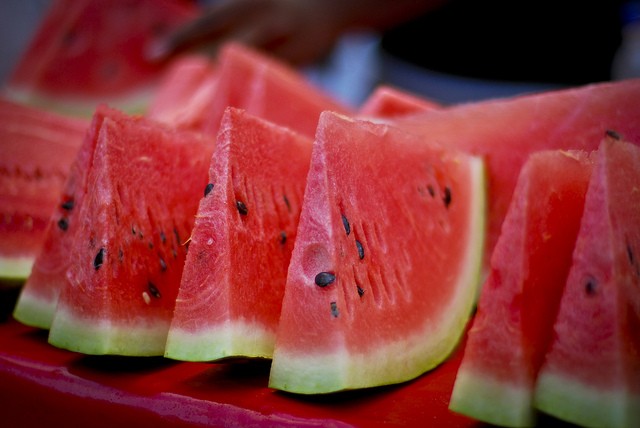 Watermelons for dogs:
If it's lycopene that you're looking to add to your dog's diet, watermelon is your best source.
The health benefits don't stop there, though.
Give your pooch a piece of this delicious summer treat and you'll be loading him with up with tons of healthy vitamin A, B-6 and C, as well as thiamin.