We all know that fruits and veggies are important part of our healthy diet, but did you know that fruits and vegetables can be awesome healthy treats for your dogs?
They can significantly add important nutrients to your dog's diet… and best of all, they LOVE them!
Take a look at the list of healthy fruits and vegetables that your dog's gonna love.
#1 – Cantaloupe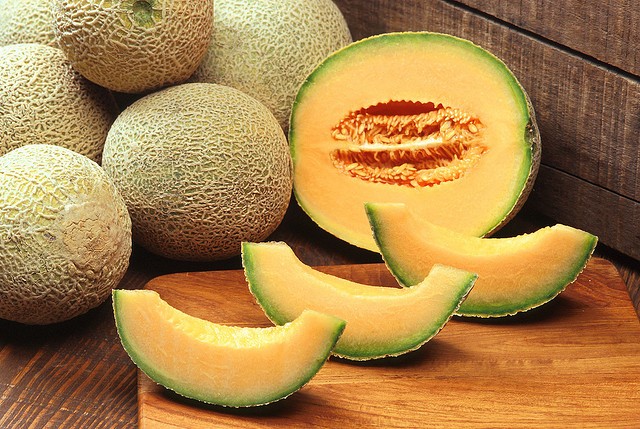 Believe it or not, the same fruit salad staple that humans have come to know and love is just as good for dogs.
Cantaloupe for dogs will help with your canine's eyesight. Plus cantaloupes are loaded vitamin A and lots of beta carotene, which helps reduce the risk of cancer and prevents cell damage. It's also a good source of vitamins B-6 and C, fiber, folate, niacin and potassium.
#2 – Green Beans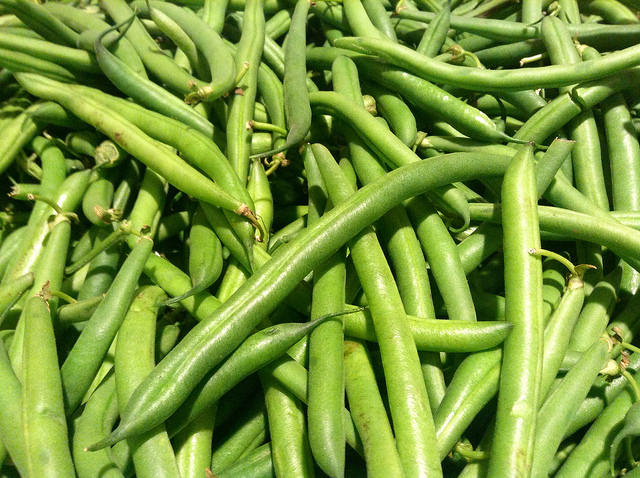 Getting your dog to eat his green beans will probably be easier than getting your kids to do the same. Green beans are good for dogs because of their omega-3 fatty acids and vitamins A, C, and K. They're also a good source of calcium, copper, fiber, folic acid, iron, niacin, manganese, potassium, riboflavin and thiamin, as well as beta carotene. Essentially, they're the superpower of vegetables for your pooch.
#3 – Spinach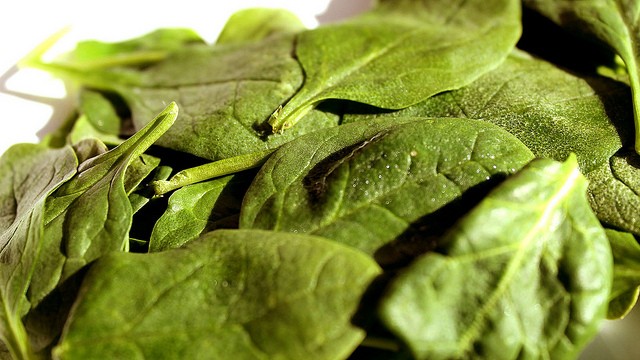 We certainly understand the value of spinach in our own diets, but luckily this green, leafy vegetable can be just as powerful for your dog. Although it's high in iron (with almost twice as much of it as most other sources), spinach is a particularly good option for your dog since it helps fend off inflammatory and cardiovascular issues, along with cancer.
#4 – Pumpkins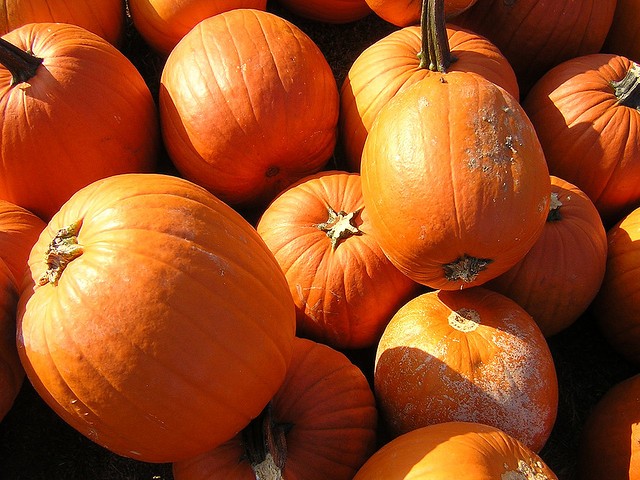 Pumpkin for dogs loads them up on fiber, vitamin A and anti-oxidants. It can help alleviate diarrhea and constipation. And it has been known to promote his overall cardiovascular health.
#5 – Sweet Potatoes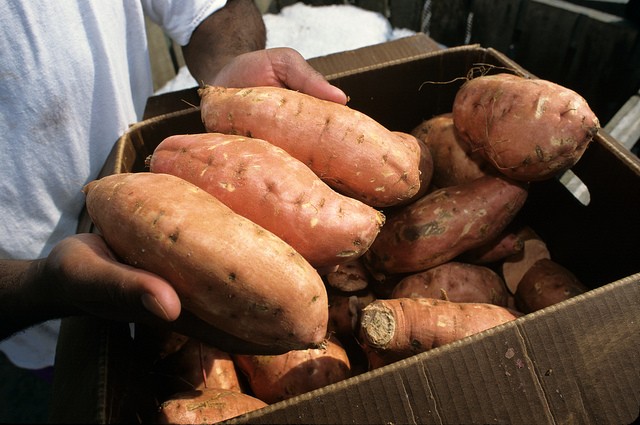 A great source of vitamins E, A, B-6 and C, as well as calcium, iron, folate, potassium, copper, thiamine and iron, sweet potatoes for dogs are a wonderful (and super tasty!) addition.
GO ON TO THE NEXT PAGE: