1. Yorkshire terrier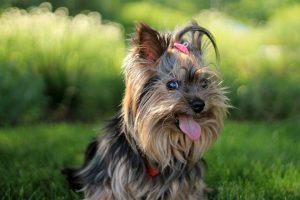 Lovingly referred to as the "Yorkie," the Yorkshire terrier is the ultimate cutie in small breeds. Not only are they tiny, some are even "teacup"!
Adorable for dress-up or play, the Yorkshire terrier is a small breed with a big personality and perfect as a companion on the go. Yorkies have been a "fashionable" pet since the late Victorian era.
Up next: Papillon