Maverick, an 8-year-old German Shepherd, was completely heartbroken when his family left him at the Carson Animal Shelter in Garden, California. After being with them for so long, without explanation or understanding, Maverick went from being in a home to being in a cage.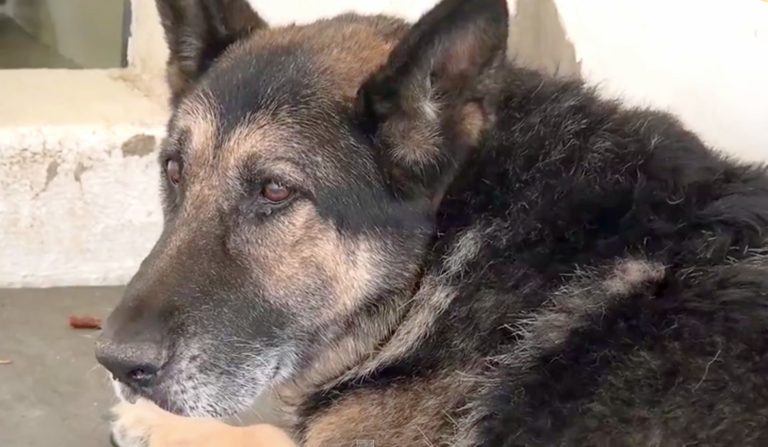 The poor dog was so devastated that he refused to make eye contact with anyone in the shelter. To say he was depressed was an understatement.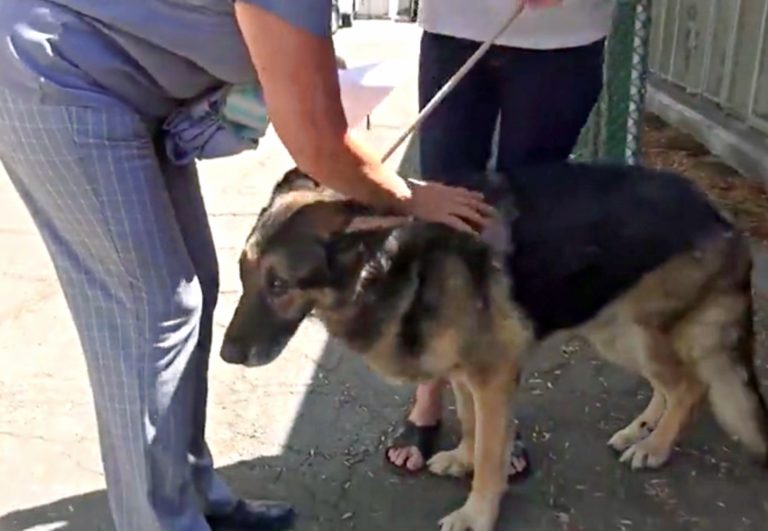 Then, Maverick got his miracle. A family came to the shelter looking to adopt a dog. They took one look at Maverick and knew he was meant to be with them. They understood his sadness. They understood all he had been through. All they wanted to do was give him the forever home he deserved. A home he would NEVER have to leave.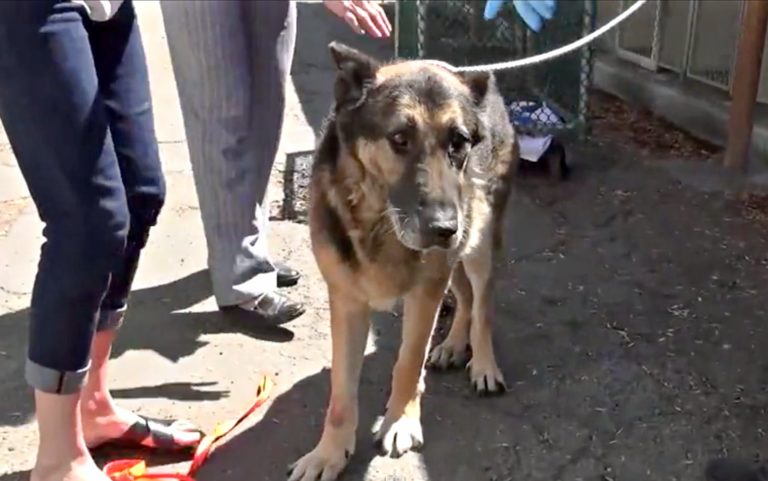 When they came to pick him up, Maverick is led outside his kennel. It's almost like he thinks he did something wrong. He looks so scared! His new humans put a new red leash on him. They give him some reassuring pats.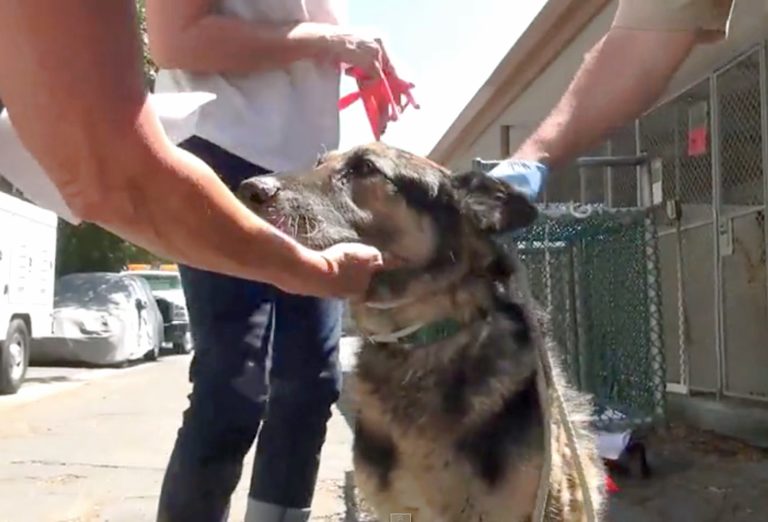 Then, they lead him out of the shelter. Towards his new life filled with love and hope. As Maverick walks into the parking lot, he starts to realize that he's not in trouble. He's going somewhere with these nice people! His steps pick up, his head stops looking down.
They get to the truck and with kind words, Maverick's new humans tell him they are going home. He's lifted into the back then situated in the backseat where he's nice and comfy! Maverick is going home! MAVERICK IS GOING HOME!
His sadness is a thing of the past. His future looks bright. Maverick's smile says it all!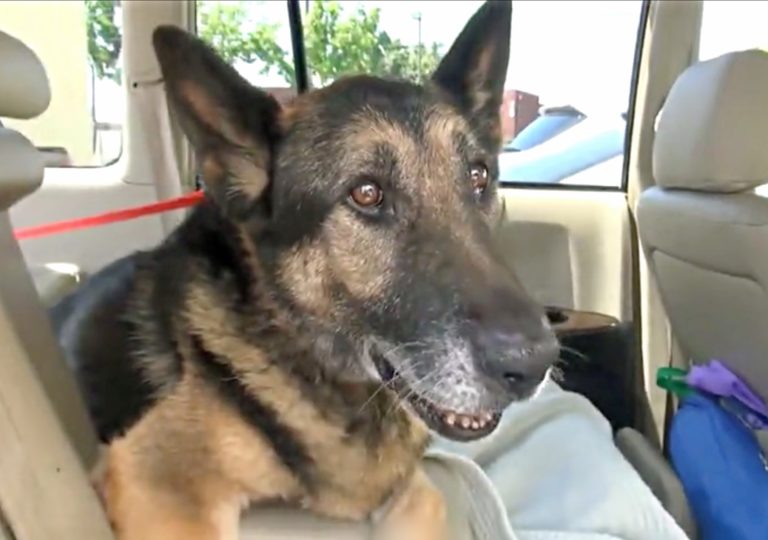 Watch Maverick's Freedom Walk below! And don't forget to share! Every dog deserves a happy life!
Please 'SHARE' to pass on this story to a friend or family member!