5. Are you ready for another awesome homemade dog food recipe? This one's sure to keep your dog healthy and strong!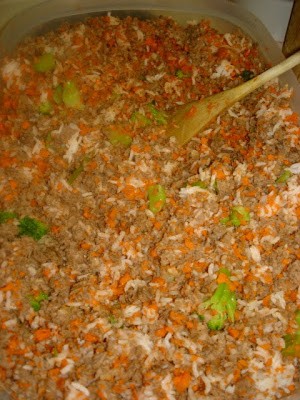 INGREDIENTS
5 pound roll of ground turkey (this costs us between $5-$8 per roll)
5 pounds of veggies (it's usually cheapest and easiest to use frozen which still pack most of the same great health benefits)
3 cups uncooked brown rice (good alternatives are oats and quinoa)
For the full recipe and nutritional info, check out the original recipe at Cooking For 10.
Source: Cooking For 10
If you liked this recipe, you'll definitely love the recipe that has KALE in it on the next page!
MOVE ON TO THE NEXT PAGE: