4. Next up is yet another homemade dog food recipe that's super healthy yet yummy looking!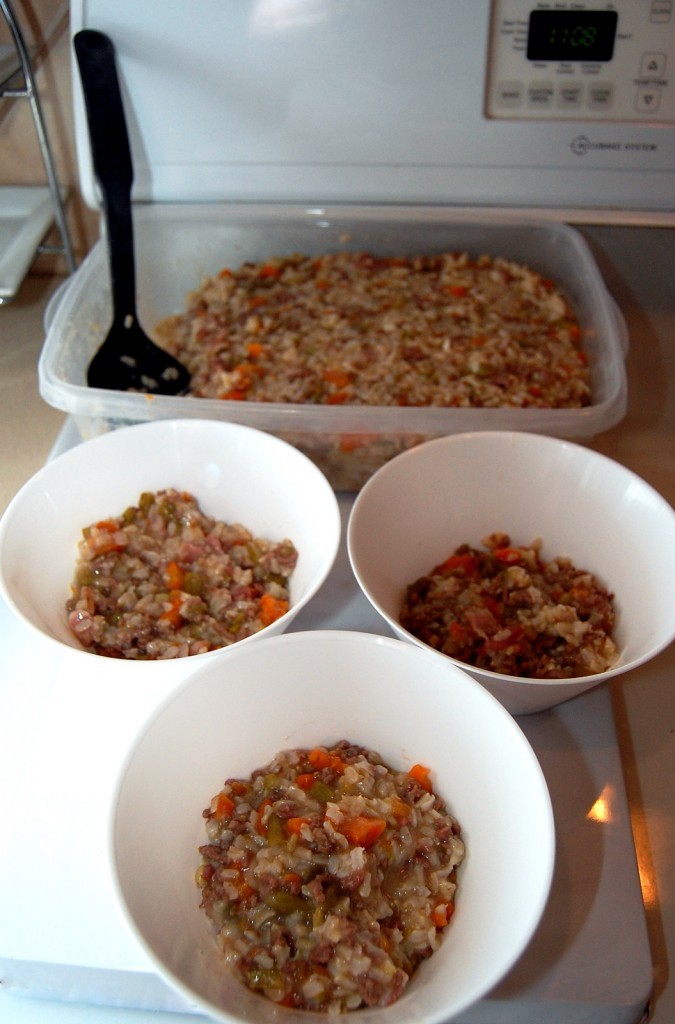 INGREDIENTS
brown rice
olive oil
fish oil
canned green beans
canned carrots
ground beef
bacon
For the full recipe and nutritional info, check out the original recipe at Looking Glass Jewels.
Source: Looking Glass Jewels
If you liked this recipe, you'll definitely wanna check out the recipe on the next page!
MOVE ON TO THE NEXT PAGE: