Here are the 8 Awesome DIY Homemade Dog Food Recipes that you can choose from (or try it all!) that your dogs will love you for AND keep them strong and healthy:
1. First up is an awesome DIY Homemade Dog Food by Damn Delicious. Keep your dog healthy and fit with this easy peasy homemade recipe – it's cheaper than store-bought and chockfull of fresh veggies!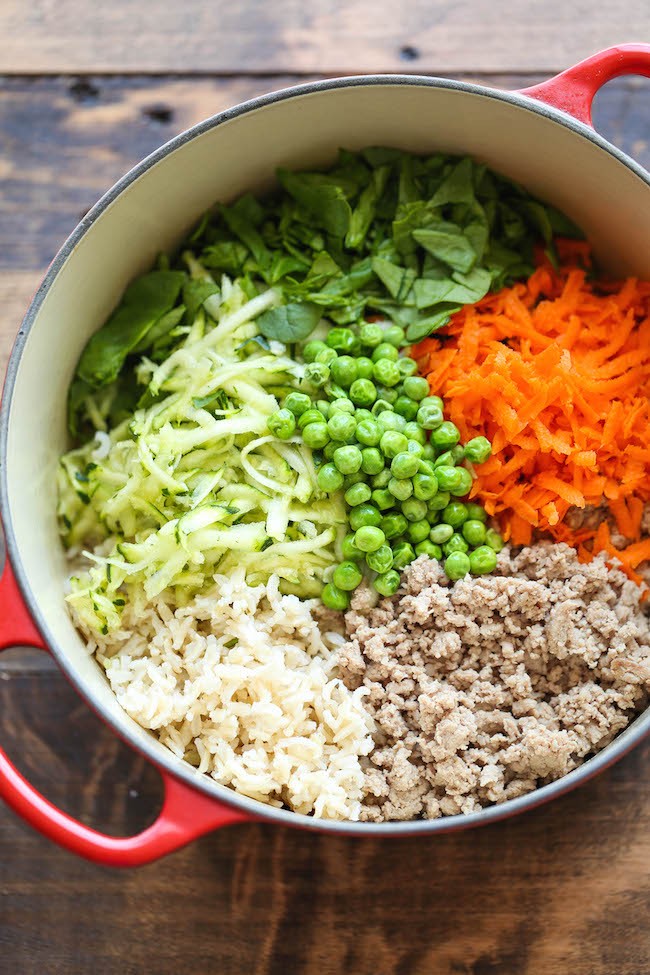 INGREDIENTS
1 1/2 cups brown rice
1 tablespoon olive oil
3 pounds ground turkey
3 cups baby spinach, chopped
2 carrots, shredded
1 zucchini, shredded
1/2 cup peas, canned or frozen
For the full recipe and nutritional info, check out the original recipe at Damn Delicious.
Source: Damn Delicious
If you liked this recipe, you'll definitely love the recipe on the next page!
MOVE ON TO THE NEXT PAGE: