6. Rabbit and deer.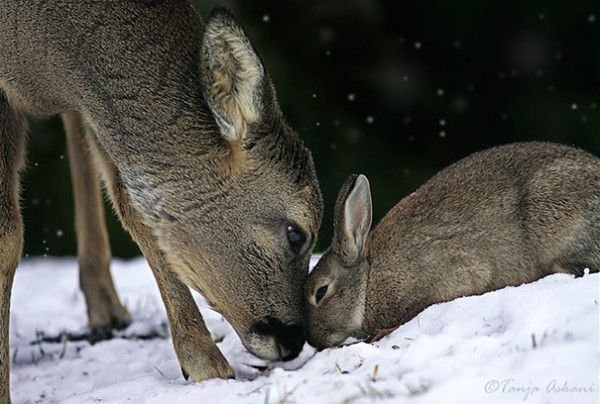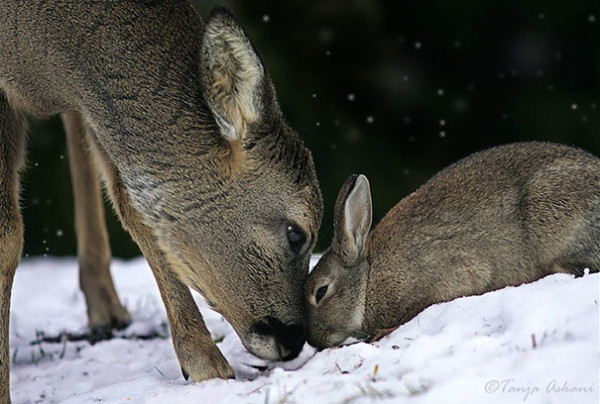 Tanja Askani
Photographer Tanja Askani spotted this unusual pair in the forest and just had to capture their friendship.
7. Milo the dog and Bonedigger the lion.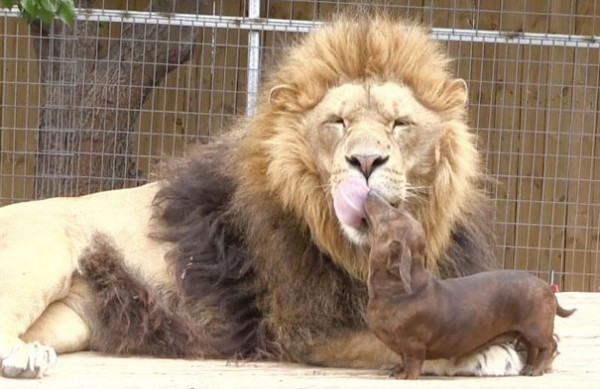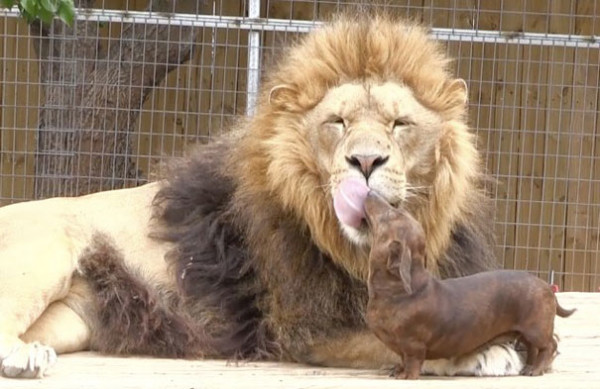 Barcroft USA
Milo and Bonedigger first became friends when the lion was only a little cub, but the two remain close five years and 500 pounds later.
8. Sahara the cheetah and Alexa the Anatolian Shepherd.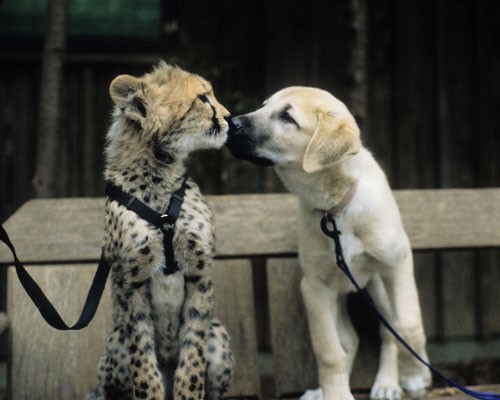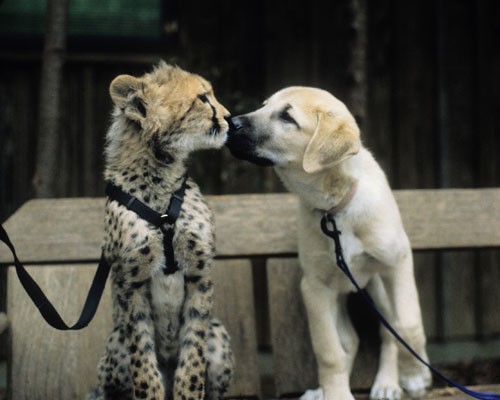 Splash
These two, who are both a part of the Cat Ambassador Program, grew up together at the Cincinnati Zoo.
9. Torque the dog and Shrek the owl.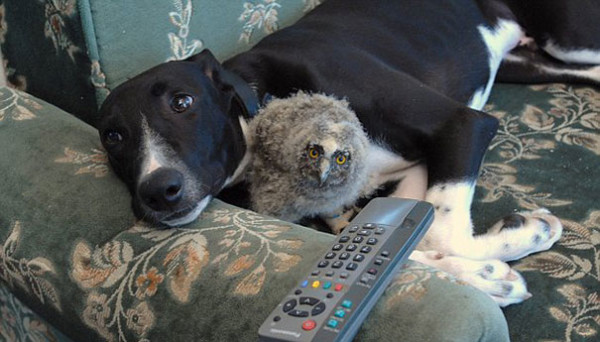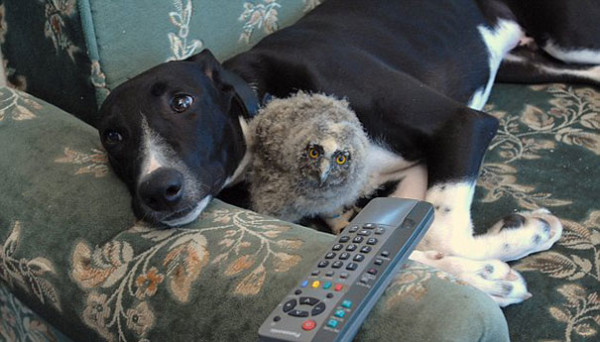 Solent News and Photos
When Shrek was just six months-old, he was adopted by this friendly pooch.
10. Mani the wild boar piglet and Candy the dog.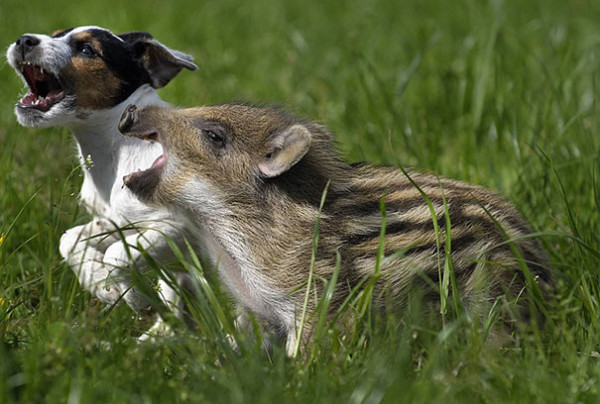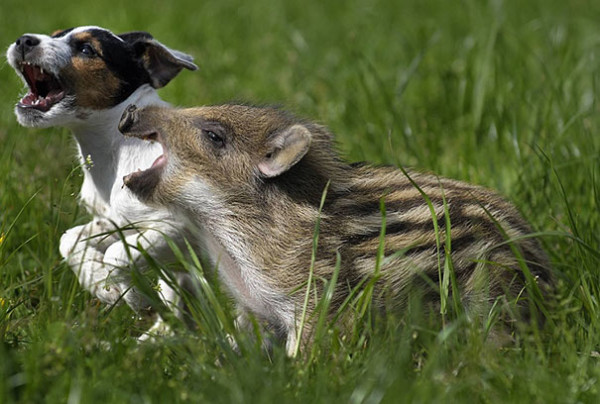 spiegel.de
Mani the piglet was found alone and hungry a field in southwest Germany, and when his new family brought him home, their Jack Russell Terrier took an instant liking to him.