Shira the Siberian Husky was 3 years old when Mom, Mia, brought home a tiny German Shepherd puppy named Enzo.
Shira was thrilled to have her own baby brother, until she realized that her doghouse was too small for the two of them.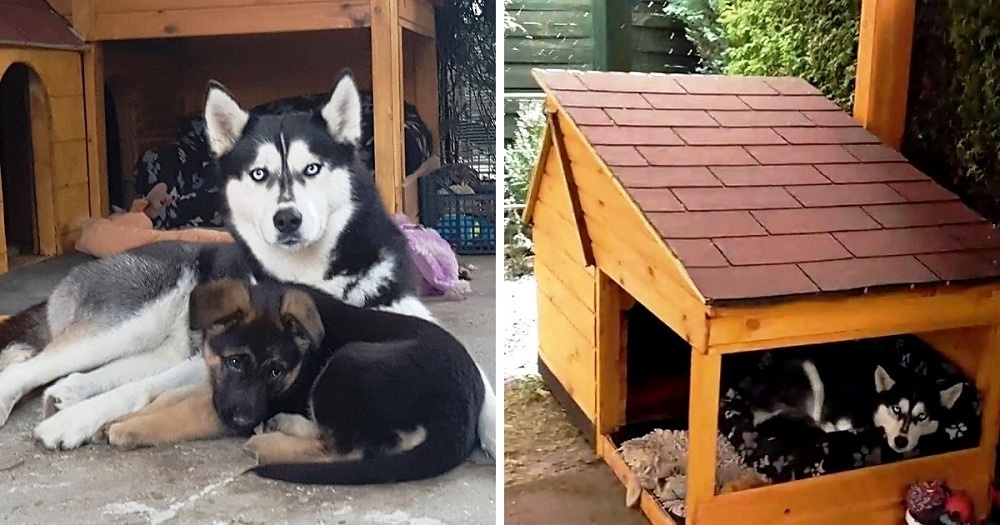 Source: mia_and_her_husky_shira/Instagram
Mia had previously got a cozy doghouse built for Shira when she was little. Shira totally adored hanging out in her doghouse and enjoying the beautiful scenery outdoors.
Now that Enzo was a part of the family, Shira feared that she would have to sacrifice her comfort in the doghouse.
But the foresighted Mia already had a brilliant plan in mind. She arranged for renovations to the existing doghouse, and transformed it into a mini-castle!
The new doghouse now has several chambers, a balcony, a sun-bathing spot, and a toy crate. The place has enough room for both the dogs, and guarantees them an awesome time growing up together.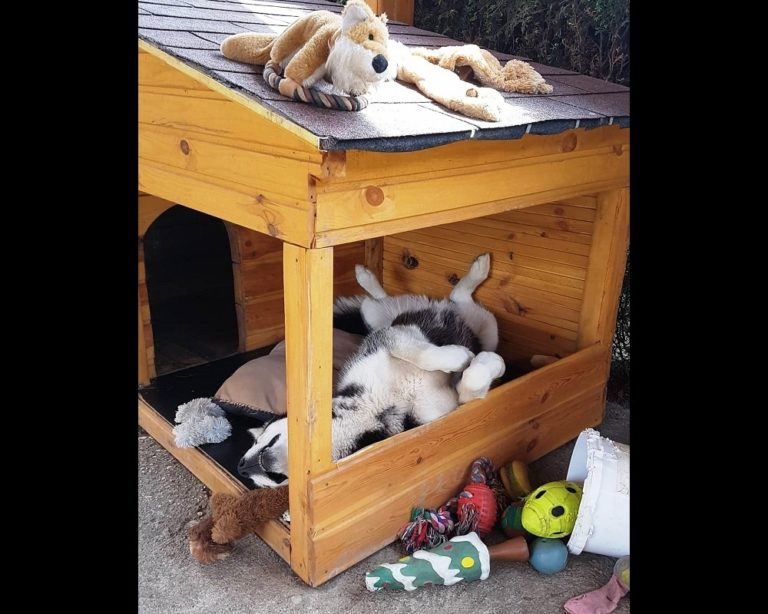 Source: mia_and_her_husky_shira/Instagram
Shira was excited as she welcomed Enzo into her redesigned home. She showed him around and helped him get comfortable with the stairs leading to the balcony. What a sweet big sister!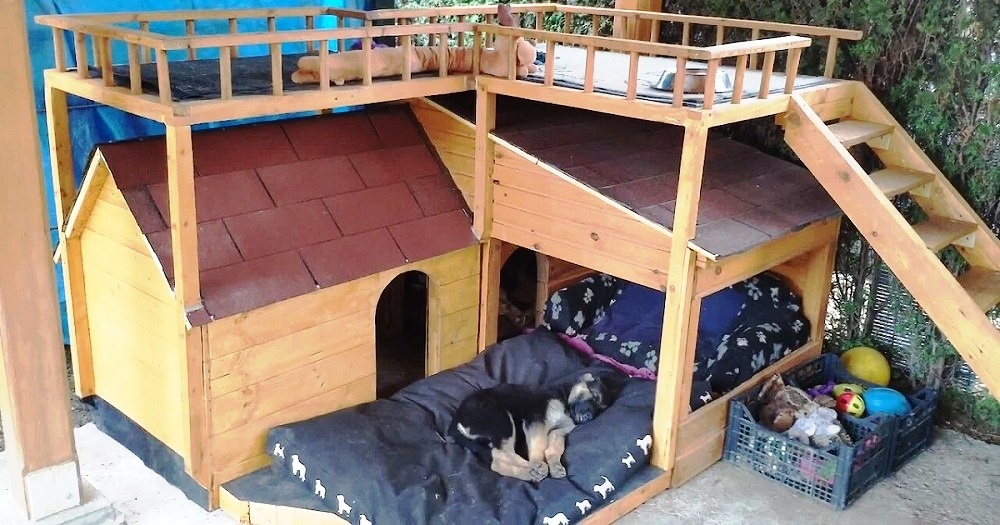 Source: Rumble Viral/Youtube
Recently, Mia went to check on her pups after coming home, and she was touched to see the 2 cuties blissfully napping together in their home after a tiring play-date.
What a sight! Every dog deserves such royalty treatment!
Click the video below to watch Shira and Enzo napping together in their beautiful doghouse!
Please 'SHARE' to pass on this story to a friend or family member