Loki, a two-year-old Rottweiler who is also known as 'Dogtor Loki,' is a sweet therapy dog at the University of Maryland Medical Center in Baltimore.
Loki visits patients multiple days a week and brings smiles to their faces through tough times.
Because of Covid-19, Loki has been unable to physically visit the hospital, but she is still doing remote therapy sessions!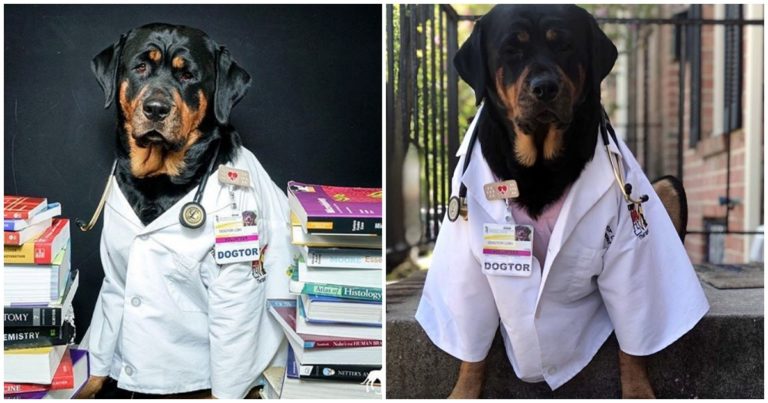 Loki the Therapy Rottweiler/Facebook
She has also found an amazing way to help out healthcare workers. Loki and her owner, Caroline Benzel, have been delivering hero healing kits to Maryland hospital ICU nurses during the coronavirus pandemic.
The kits include everything from granola bars to body powder.
So far, they've raised more than 1,500 kits, thanks to donations from the generous public. The dynamic duo will be distributing the kits to four different hospitals over the next week.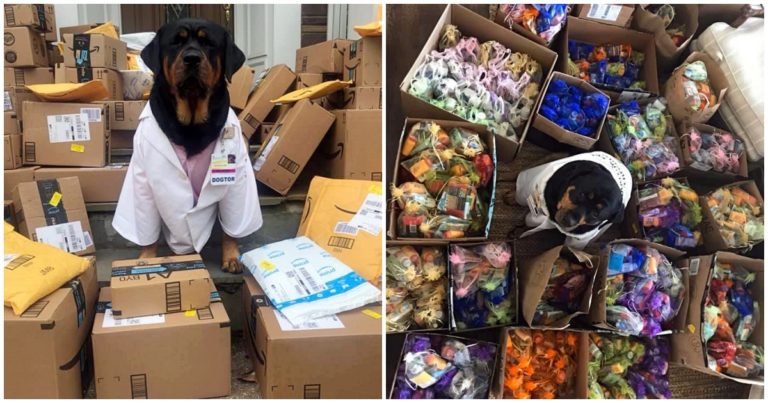 Loki the Therapy Rottweiler/Facebook
Best of all, Dogtor Loki has inspired people in other states to follow suit! There are similar projects in New Jersey, North Carolina, and more, where people are donating hero healing kits to local hospitals.
"THIS was the dream, and it is coming to fruition: not only to help frontline workers/first responders, but to inspire others to do the same in their counties and states for their respective hospitals," Benzel wrote on Loki the Therapy Rottweiler's Facebook page.
Benzel says people can donate items for their hero healing kits by purchasing items through their Amazon Wishlist.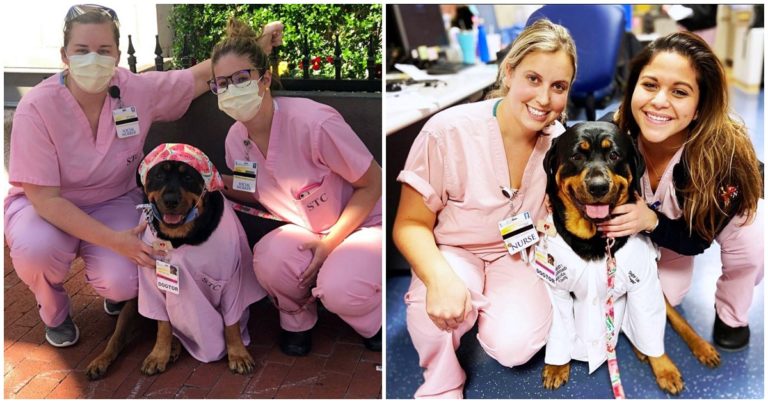 Loki the Therapy Rottweiler/Facebook
Loki's mom, Caroline Benzel, is a second-year Medical Student at the University of Maryland School of Medicine in Baltimore.
She got Loki around the same time she was accepted into medical school. She decided she wanted a therapy dog after her grandfather got sick.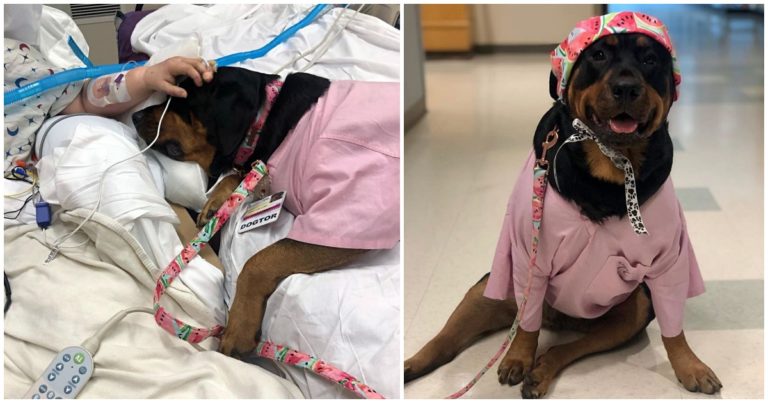 Loki the Therapy Rottweiler/Facebook
She lived with him in his hospital room for a month, and witnessed how happy he got when he would see a dog.
This sparked the idea to get a therapy dog that could help make other patients as happy as they made her grandfather.
Please 'SHARE' to pass on this story to a friend or family member