21. Learn to control yourself, dammit!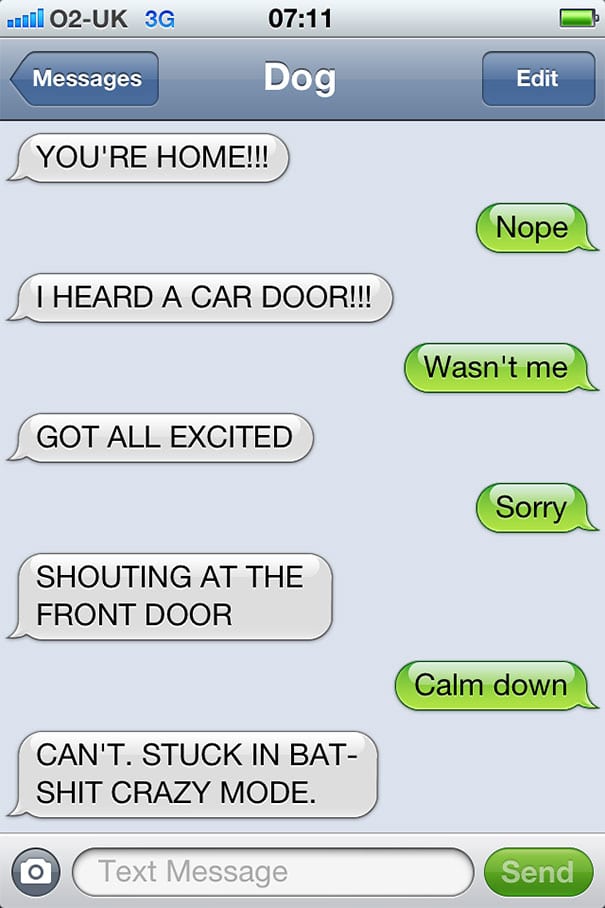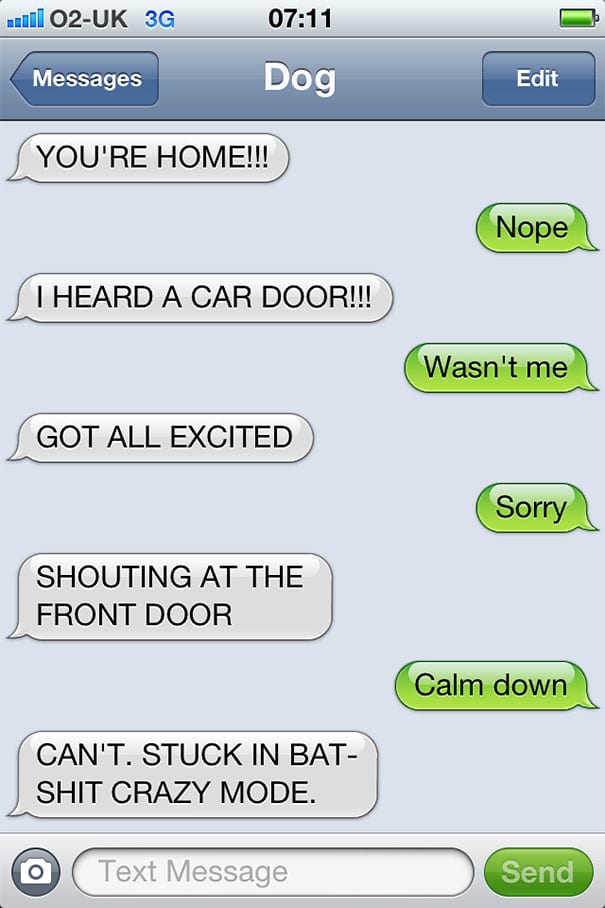 22. Dog vs Postman.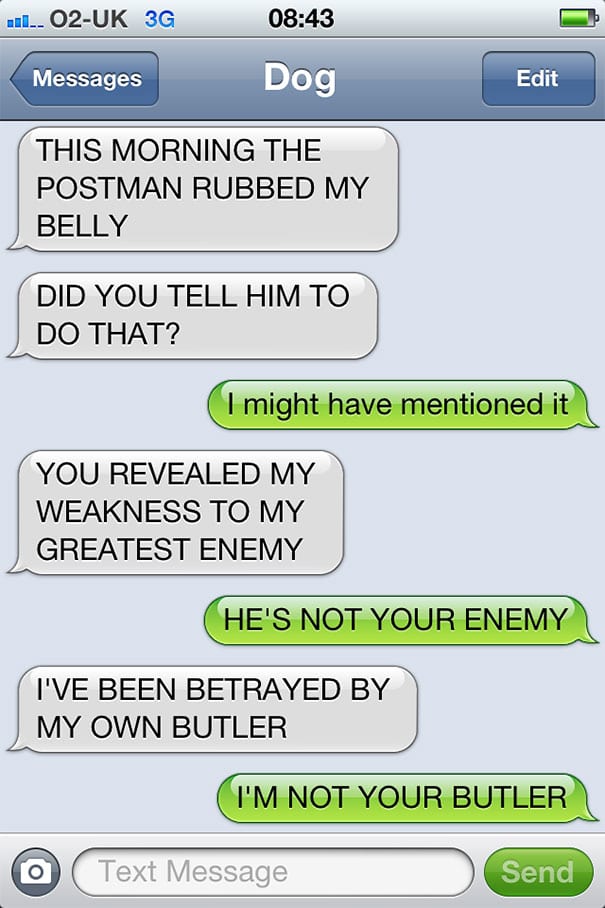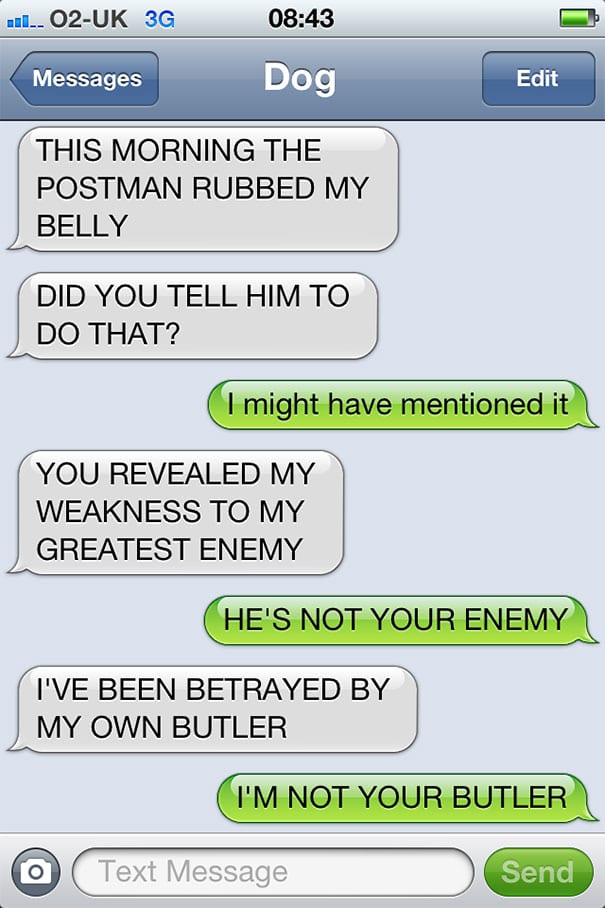 23. Can I just at least hold his leg in my mouth?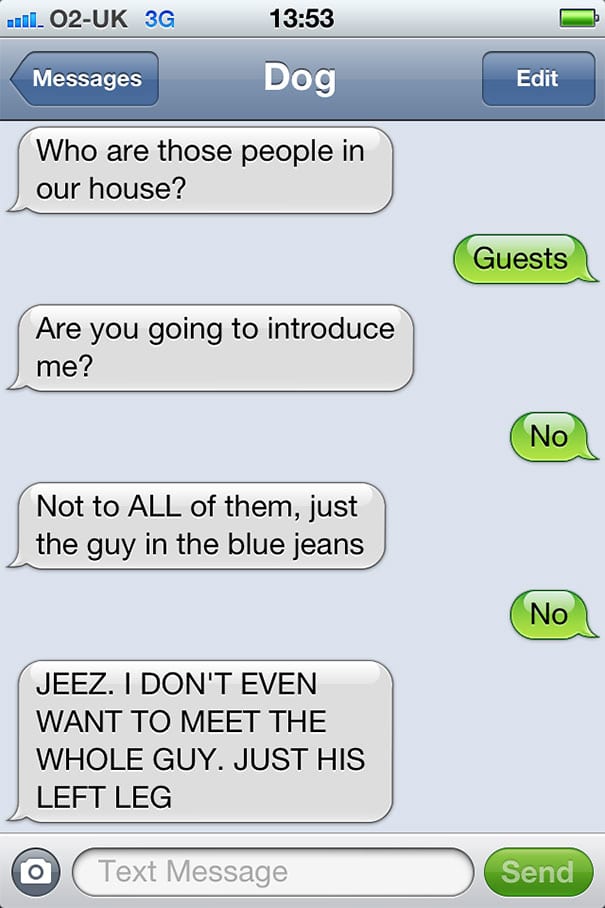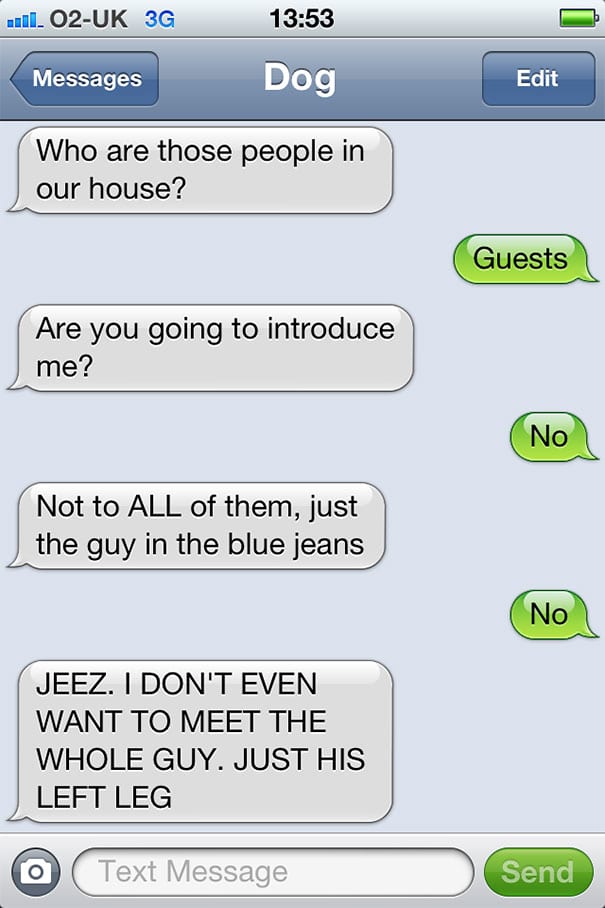 24. This reminds me of that Pixar lamp.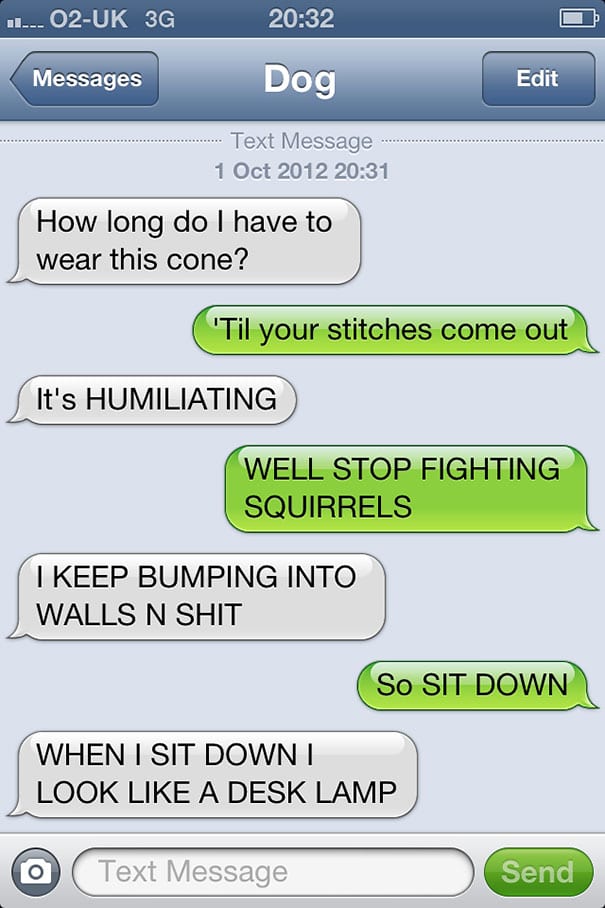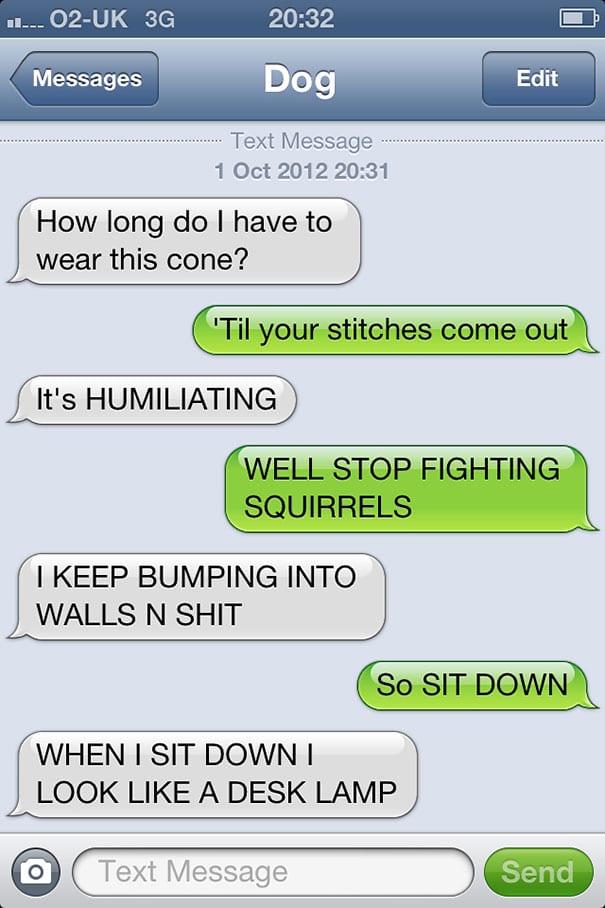 25. Reckless dog on a rampage.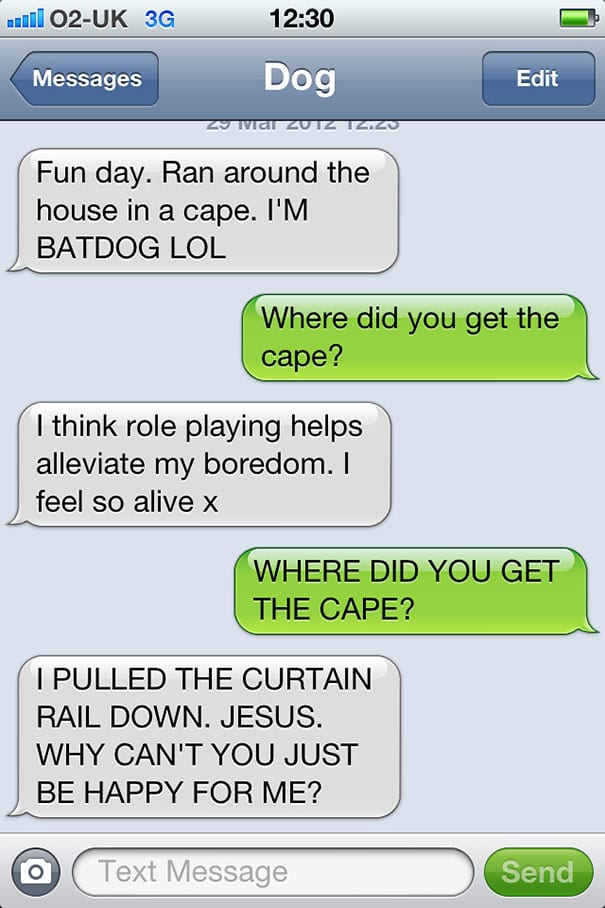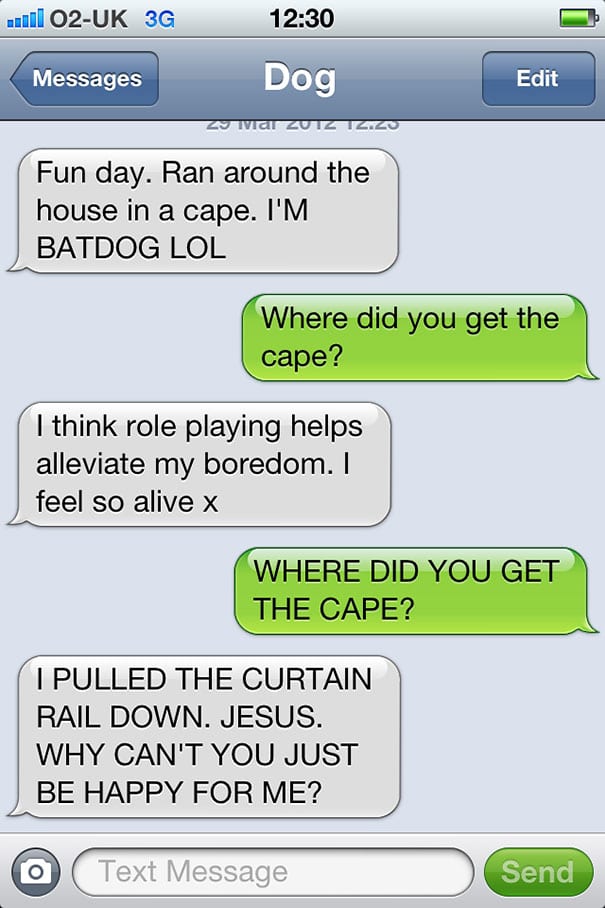 Do you wish your dog could talk too? What kind of conversations do you imagine to have with your dog? Let us know your ideas in the comments below.