The icy weather during winter months can mean serious danger for pets. We've seen many stories of dogs getting trapped on frozen lakes or even falling in to the freezing water, putting their lives in peril.
Luckily, there are heroes willing to step up and save these animals' lives. That was the case this week after one dog fell through ice, and firefighters raced to save his life.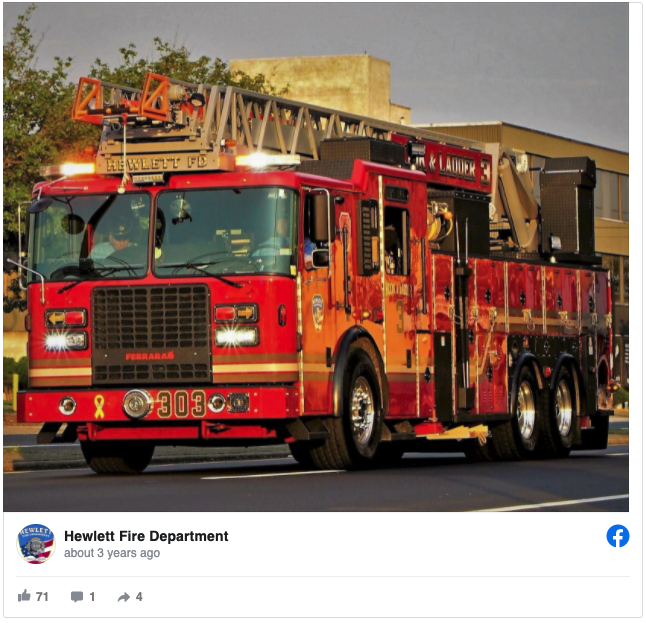 On February 7, the Hewlett Fire Department, in Hewlett, New York, got a call about a dog who was trapped in freezing cold water after falling through the pond ice in Grant Park.
They arrived on the scene, assisted by the Lawrence-Cedarhurst Fire Department, and quickly got to work.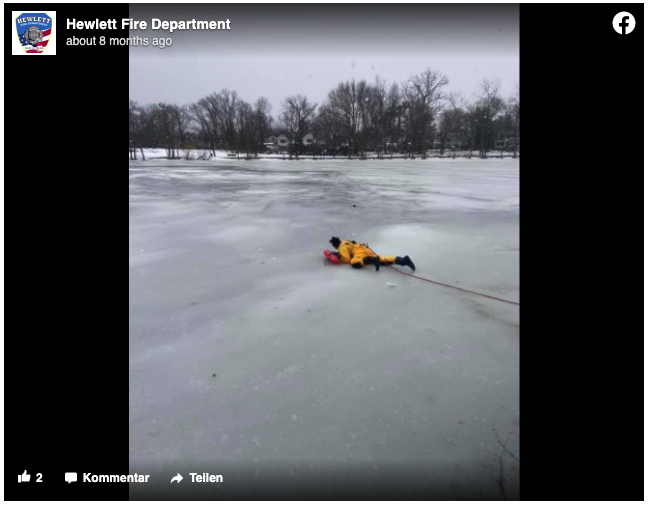 The golden retriever sticks its head above the water as a tethered firefighter makes his way across the ice. He gets in the freezing water with a flotation device, and gets the dog out.
The dog, now on solid ground, walks back to shore as onlookers cheer.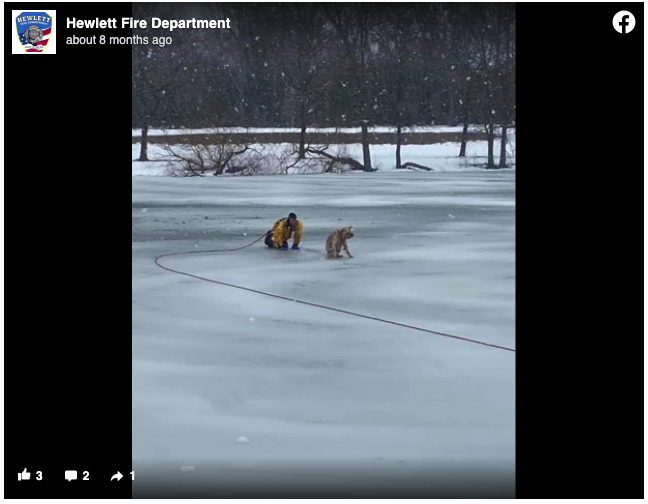 The Hewlett Fire Department says that the dog — whose name, fittingly, was "Lucky," was "reunited with his owners without incident."
That day saw heavy snowfall on Long Island, so braving freezing water was no easy task.
Thankfully, the firefighters were happy to help, and this dog is now safe and sound.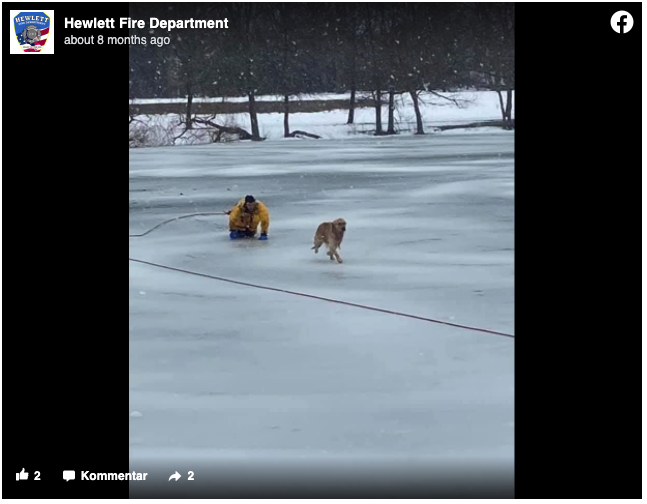 What a great rescue! Thank you to the Hewlett Fire Department for saving Lucky!
Share this great news!