How brave!
In the town of Tonawanda, New York, one 49-year-old man named Don Chatten is now hailed aa a local "hero".
The issue gained media attention once the man had taken quick action in order to save a small dog that had accidentally fallen into the icy waters located near the Bark Park, Ellicott Creek Park.
When interviewed, he recalled that another person in the park had asked him to help find a missing small dog, just after 3 p.m. on a Thursday afternoon. Chatten had been already in the park along with his other 2 dogs, who located the missing canine shortly afterwards.
Chatten wanted to phone 911 first, but feared that it would be too late to save he already struggling dog – thus he jumped right into the icy waters himself. He tried to crawl across the ice, but it gave way and plunged his body waist-deep into the water.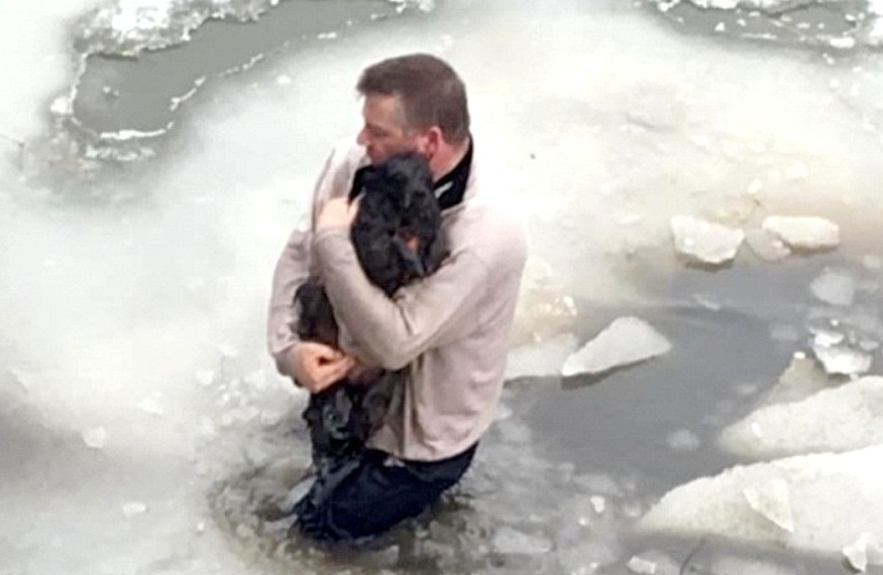 Despite the freezing temperatures, Chatten managed to safely rescue the dog and return it safely to its owner. Media outlets and locals praise him, and he humbly downplayed his deed.
Being an animal lover himself, he remarked that it was simply, the right thing to do even though he did not know the dog's owner personally. We do applaud Don Chatten as well – saving the dog in the icy waters was no easy feat!
"I advised him to take the dog to a vet to be checked out," Chatten simply said, humbly.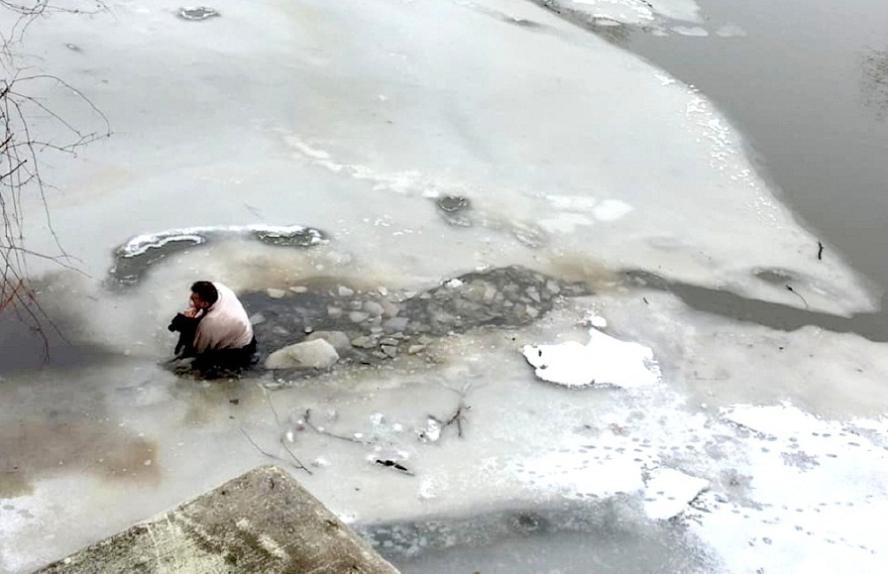 Watch the whole scene in the video below!
Share this story!