Firefighters in Shrewsbury, Massachusetts, rushed to save a dog named Rocky who fell through ice on Flint Pond and quickly became stuck in the sand at the bottom of the pond.
A fireman in a rescue suit with a line attached made his way toward Rocky.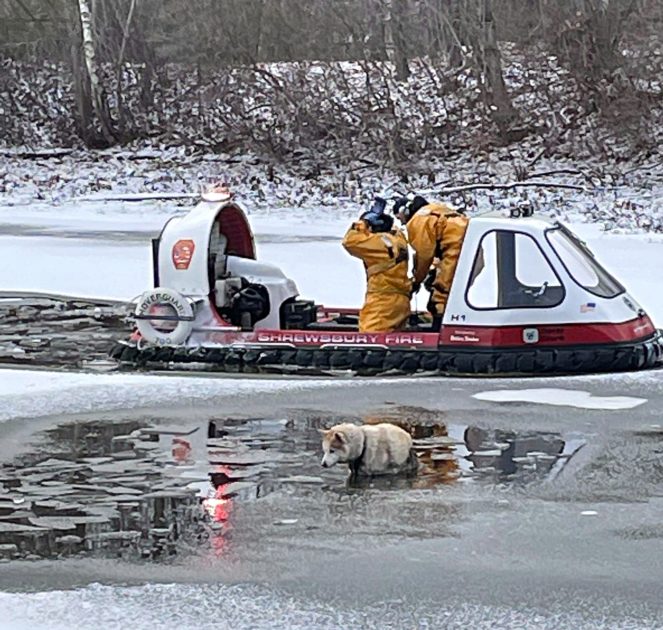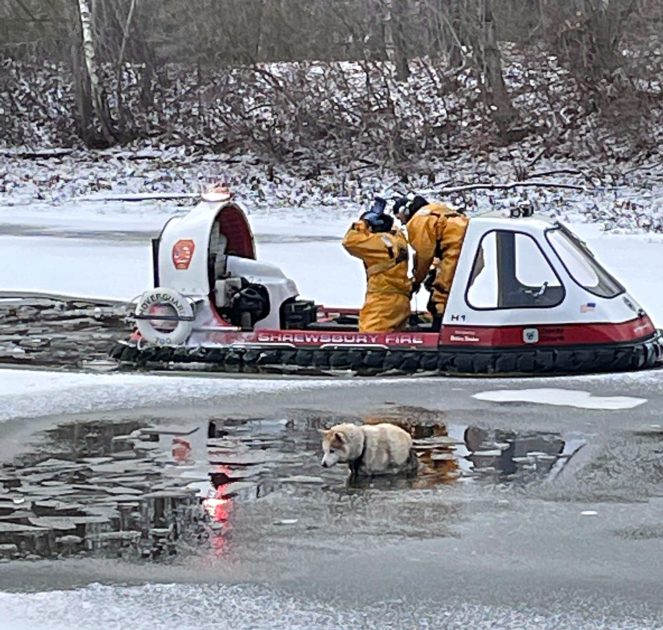 Shrewsbury Fire Dept/Facebook
Unfortunately, their first rescue attempt was not successful, since the amount of sand and silt at the bottom of the pond was just too much for them to get to Rocky and pull him free.
They knew time was running out and they had to get to Rocky as quickly as possible to save his life, but they had to come up with another plan.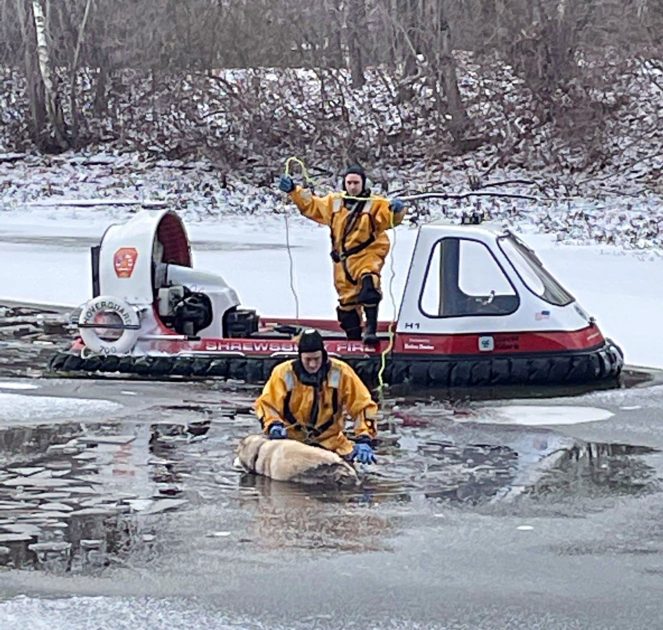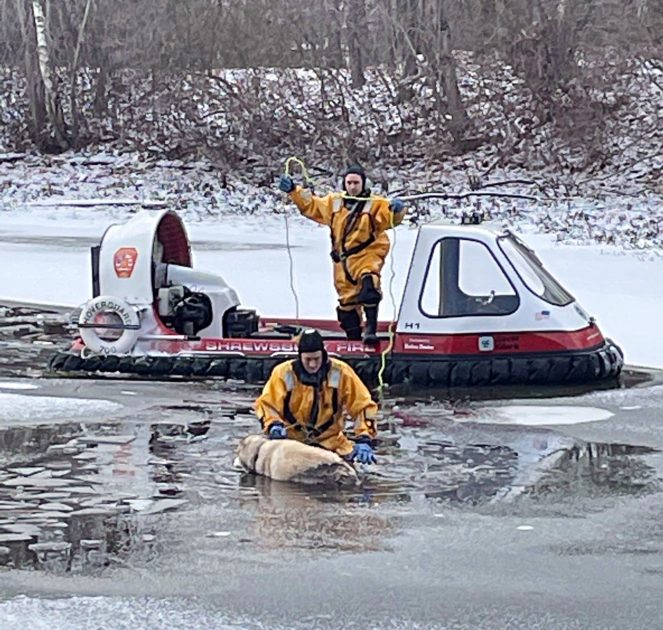 Shrewsbury Fire Dept/Facebook
Eventually, they decided to try the department's hovercraft in order to get closer to the scared pup. Thankfully, one of them were finally able to reach Rocky and bring him to safety.
Rocky was then reunited with his worried owner, who was waiting anxiously at the nearby boat ramp.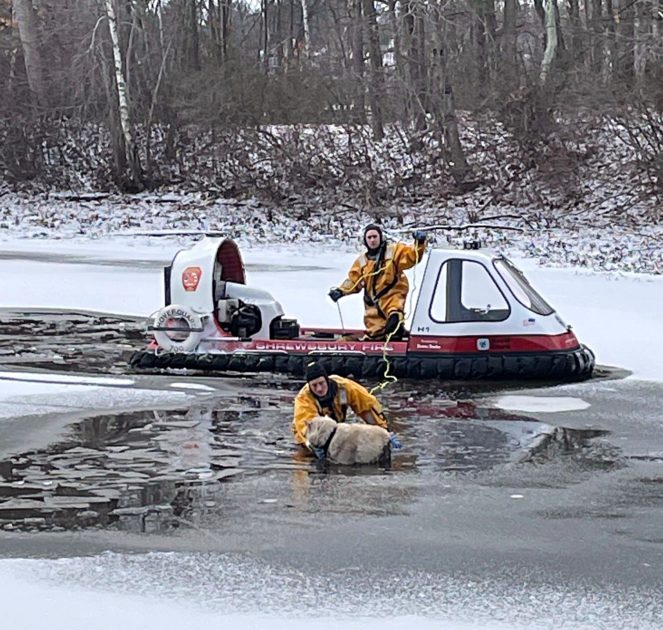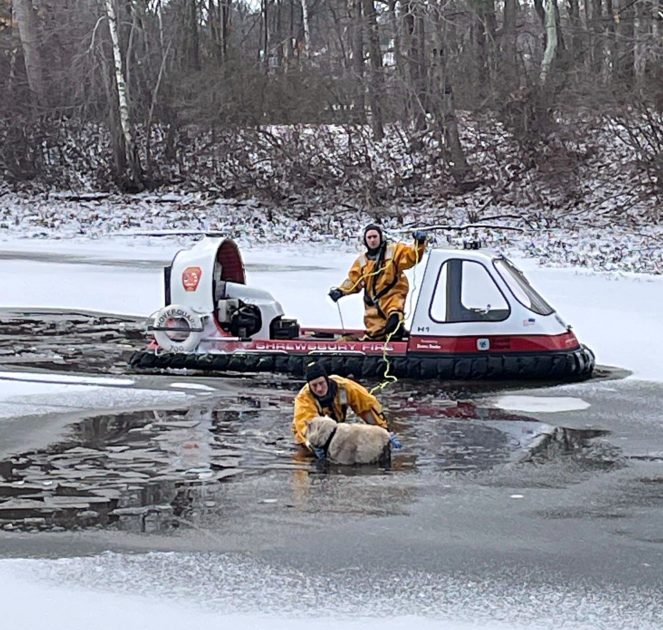 Shrewsbury Fire Dept/Facebook
The best thing to do if you find yourself in a situation like this one, is to contact your local fire department rather than try and rescue the animal yourself. This usually ends up with the owner falling through the ice as well, and needing to be rescued also.
Fire Captain Frank Ludovico warns the public not to try to walk out on any ice, regardless of how shallow the water is, since temperatures can fluctuate in the winter months and cause the ice to weaken.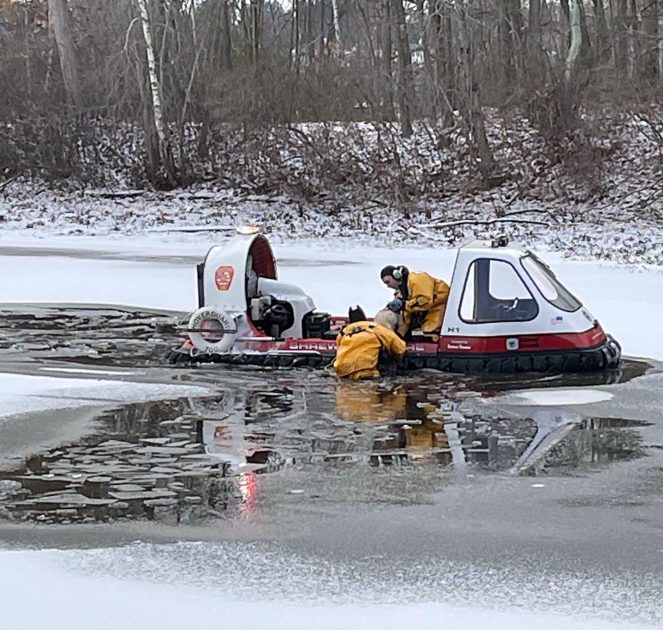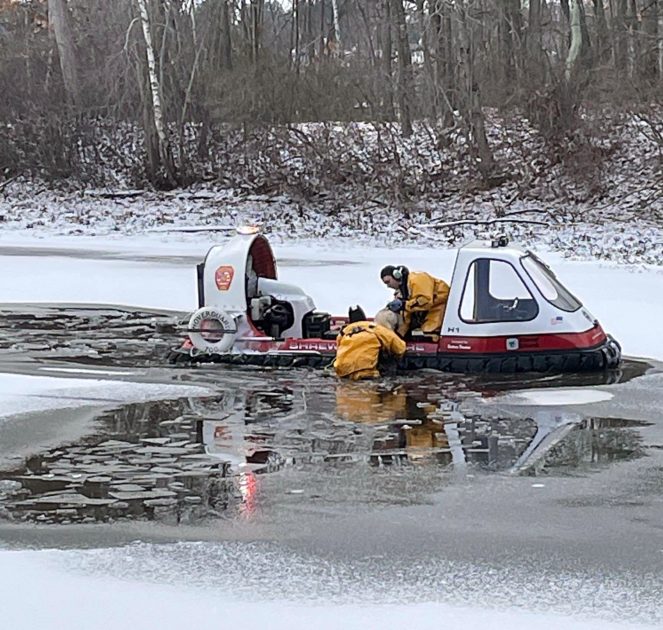 Shrewsbury Fire Dept/Facebook
"Thank you to everyone involved with today's rescue and for their skilled, thoughtful work to safely reunite the dog and the owner," Ludovico said in a statement.
"This incident showed how critically important the Hovercraft is during the winter months when the ice is very thin. I credit our firefighters for continually training with the equipment and on Ice and Water Rescue Techniques."
H/T to Mass Live.
Please 'SHARE' to pass on this story to a friend or family member