London teen Summer Shott has had a difficult childhood due to a host of medical problems. She was born with cerebral palsy, and also struggles with epilepsy and hemiplegia.
The sick girl had a tortoise named Eddie to help her cope, but she always wanted a puppy of her own.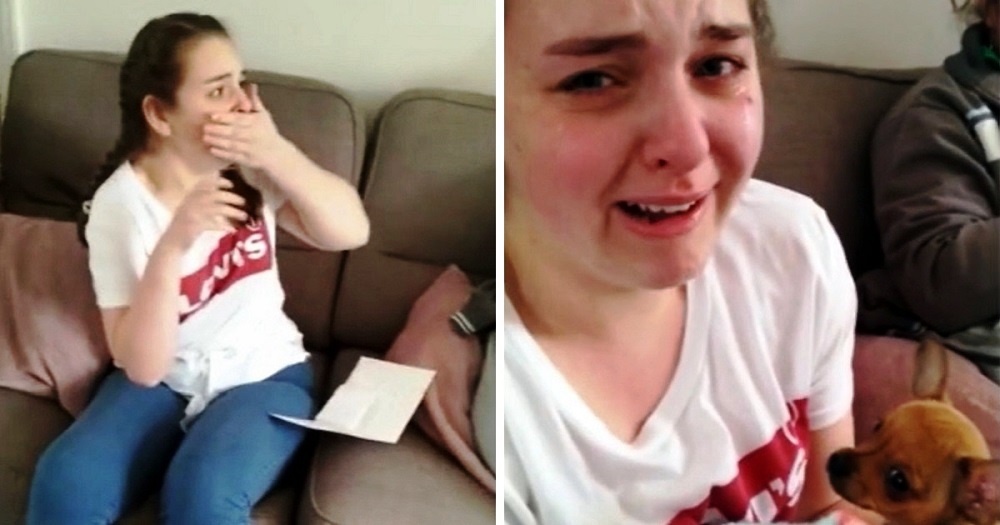 Source: Caters Clips/Youtube
When Summer was about to turn 16, her parents decided that it was about time she got a therapy dog to help with her anxiety issues.
They adopted a Chihuahua named Buddy, while Mom wrote an "anonymous" heartfelt letter for Summer where she acknowledged the teen's troubles at school and thanked her for being a brave girl!
In this video, we see the family's surprise unfold as Summer opens the anonymous letter. Mom's handwriting instantly gives her away, but Summer reads the letter with equal enthusiasm!
The sweet girl barely makes it halfway through the letter when Mom's emotional words overwhelm her!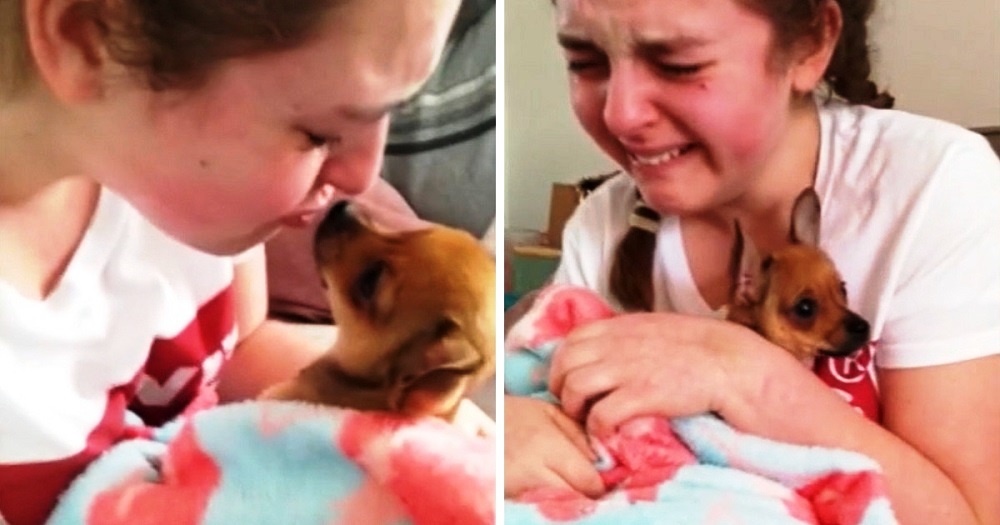 Source: Caters Clips/Youtube
But the moment Summer gets to the part about the puppy surprise, she can barely contain her tears. She breaks down completely when Dad brings Buddy indoors and hands him over to her!
Summer is scared that her wails might scare the puppy, but Mom encourages her to hold him!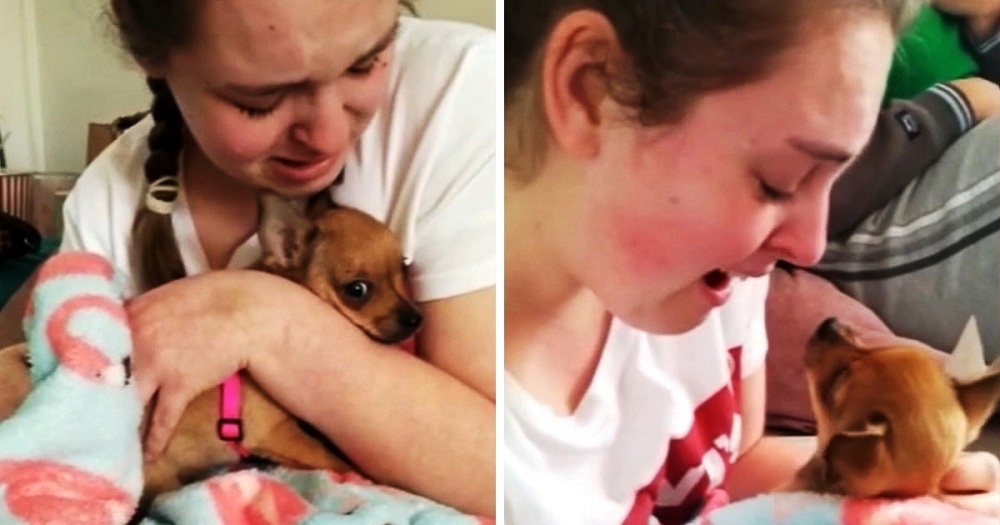 Source: Caters Clips/Youtube
Our hearts melt as Summer tearfully hugs and kisses her tiny comfort companion. Buddy adorably rests in the girl's arms and promises to be her best friend.
What a memorable beginning to a lifelong bond! We are so happy for Summer and Buddy!
Click the video below to watch Summer's emotional puppy surprise for her 16th birthday!
Please 'SHARE' to pass on this story to a friend or family member