Chloe was found as a stray in late March and ended up on a shelter's euthanasia list, since they didn't have the room nor resources to care for her.
Luckily, the Wichita, Kansas non-profit 'Beauties and Beasts' stepped in to save the day, and found Chloe a loving foster home.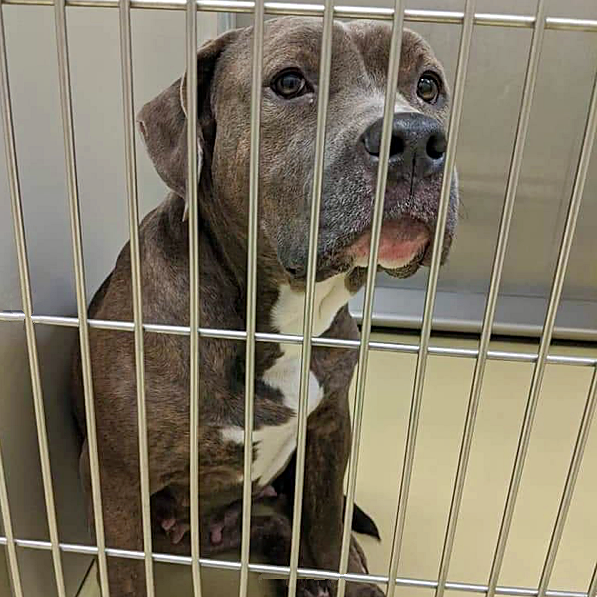 beautiesrescue/instagram
After a few weeks of living in her foster home, Chloe began acting differently. Her foster contacted the rescue, voicing their concerns of Chloe's strange behavior.
It turns out that Chloe was acting that way because she was going into labor! She wound up giving birth to six healthy puppies, on Mother's Day no less!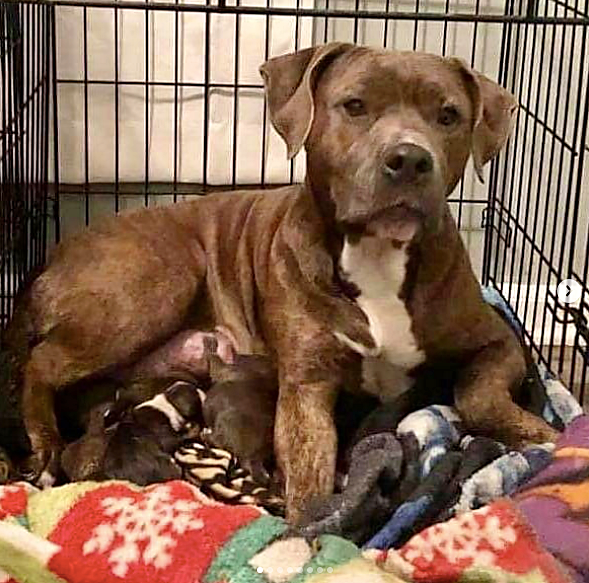 beautiesrescue/instagram
No one knew Chloe was pregnant because when she first came into the shelter, she was so malnourished that her weight gain from the pregnancy just seemed like normal bulking up as she was finally eating normally.
Usually Beauties and Beasts spays and neuters their rescues immediately but because of COVID-19, they were only able to perform emergency surgeries.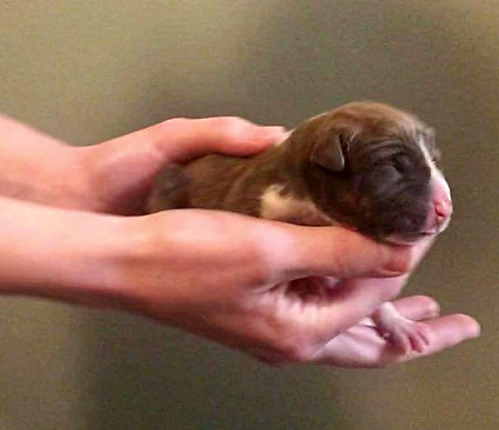 beautiesrescue/instagram
It wound up being for the best since Chloe is now a happy mama of six!
Chloe and her pups have been relocated to a baby pool nursery area and are now resting comfortably.
Please 'SHARE' to pass on this story to a friend or family member