15. English Bulldog + Corgi
This handsome fellow is a Corgi/English Bulldog mix, yielding what looks like a brindled corgi-sized pit bull.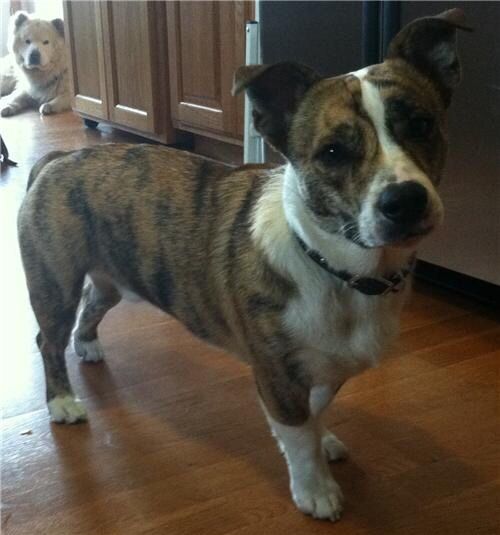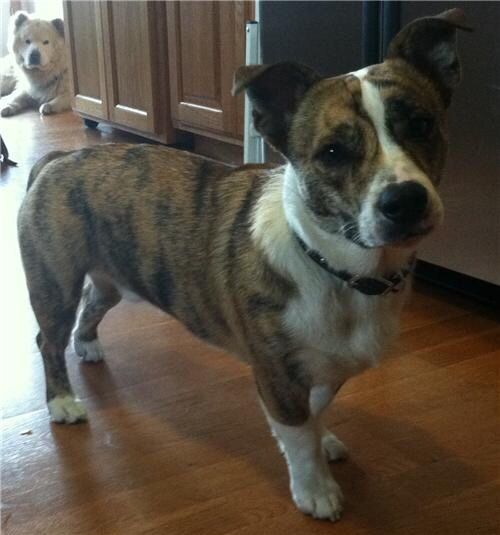 After seeing and reading all about these mixed English Bulldog cross breeds, which one is your favorite?! I don't know about you, but it's pretty hard to choose! They're all so adorable and have unique personalities, making them a fun loving companion in every single way!