16. Did you know that there are more stars in space than there are grains of sand on every beach on Earth?


via: science.nationalgeographic.com
17. And between all these stars, many are much bigger than our sun. Take a look at what it looks compared to VY Canis Majoris.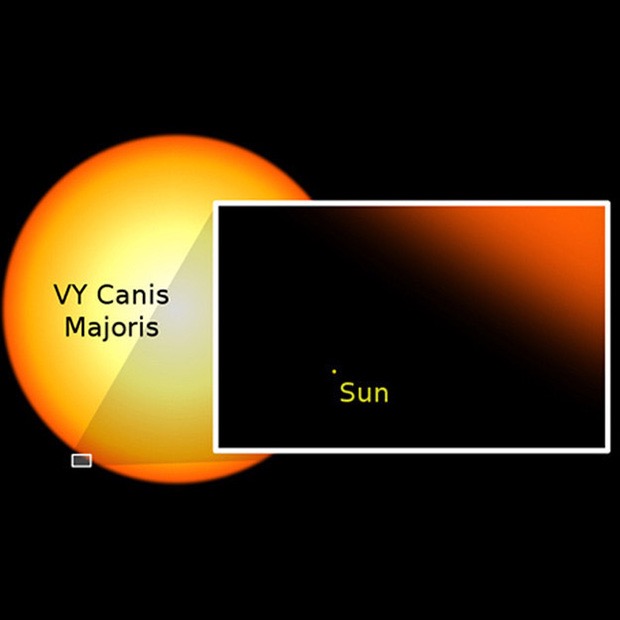 via: wikipedia.org
18. And galaxies are incredibly bigger. Just so you understand: if the sun was a blood cell, the Milky Way would be as big as the United States!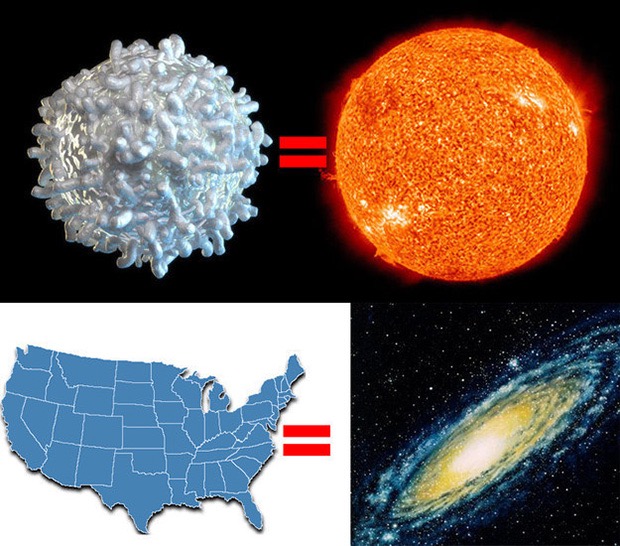 via: reddit.com
19. The Milky Way is enormous. Here is where we are inside it.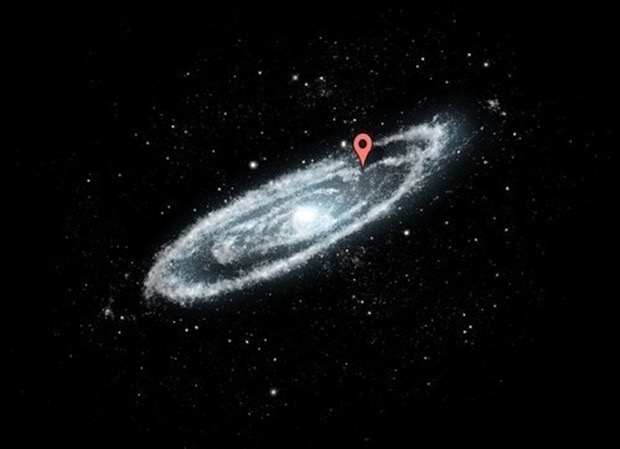 via: teecraze.com
20. Thinking that all the stars we can see at night are just part of this yellow circle is mind blowing.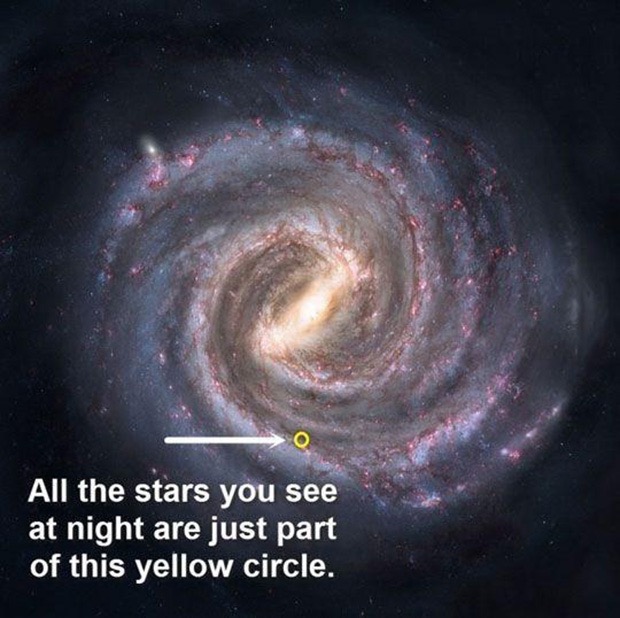 via: twitter.com