6. You could line up SIX Earths on the Saturn's rings.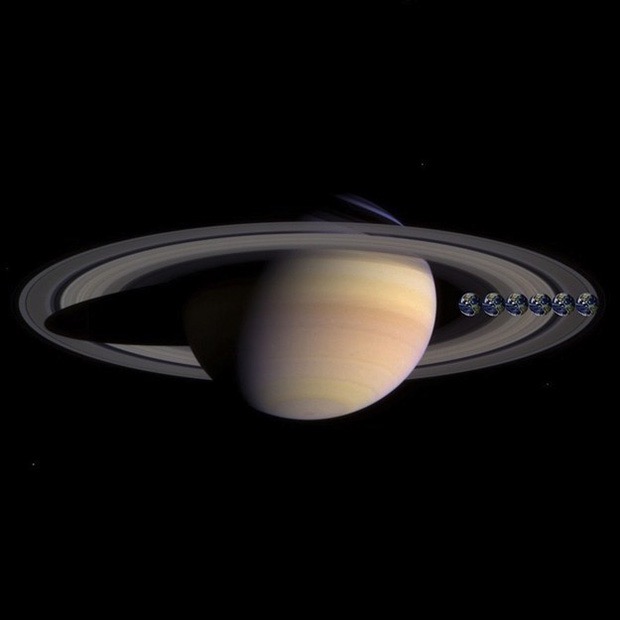 via: astronomycentral.co.uk
7. And here is how our sky would look like if Earth had rings like Saturn.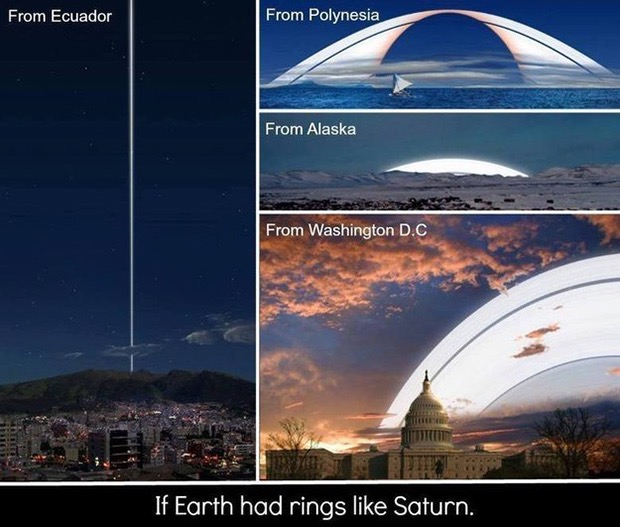 via: io9.com
8. This is a comet, compared to Los Angeles. Big, isn't it?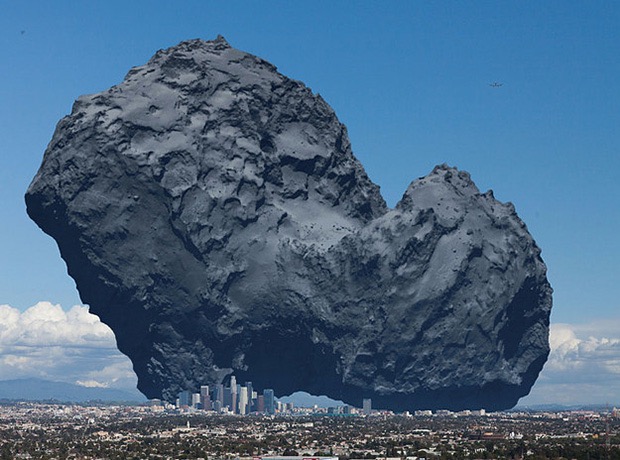 via: mentalfloss.com
9. If that was big, here is the sun. We are that tiny little point down there.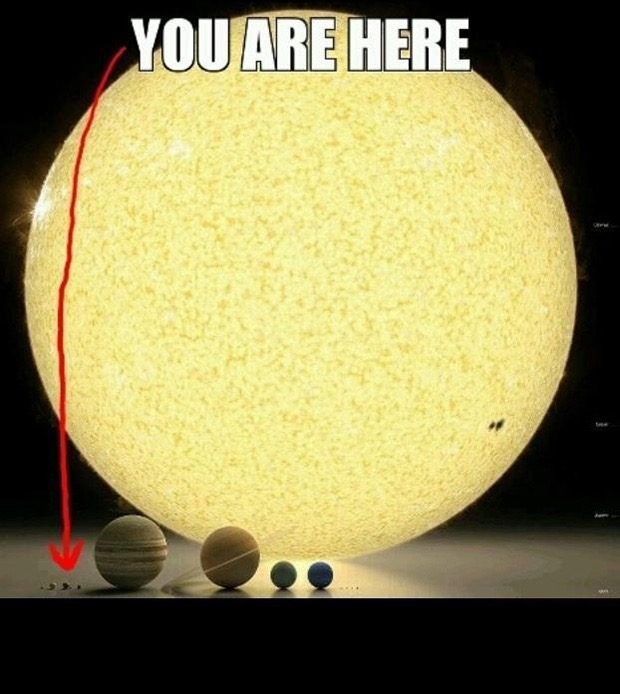 via: twitter.com
10. And here is what we look like from the moon.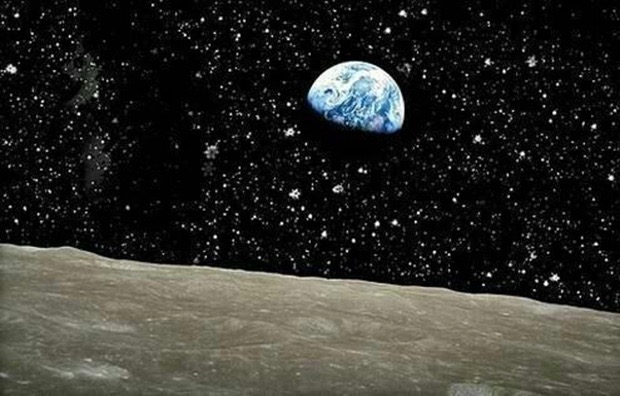 NASA