Introducing the family dog to a newborn is a moment that's always filled with anxiety for everyone involved. Luckily for this mom, her family dog is a Shiba Inu, a breed known for their caring nature and love for children.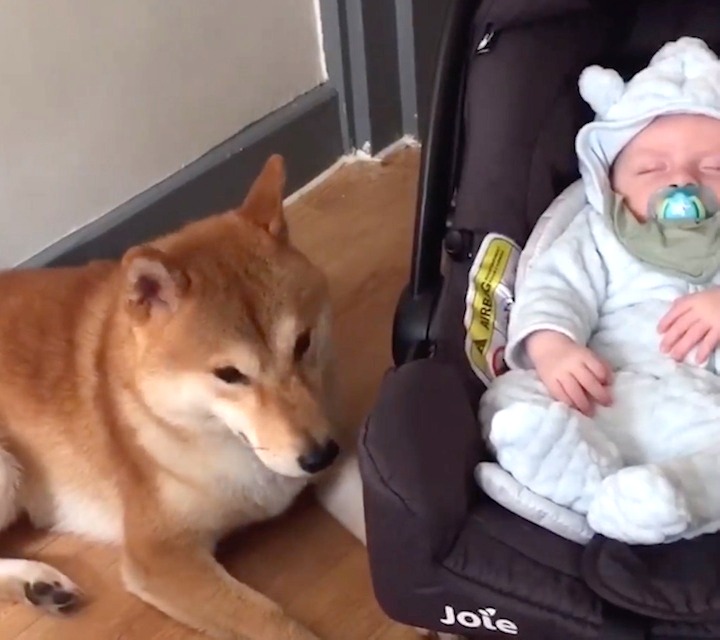 Facebook/VT
Some dogs are naturally good with children, and Shiba Inus fall in that category. These loyal and dedicated family dogs have an instinct to take care of young ones, as long as they're trained and socialized properly.
So when this mom introduced her newborn baby to her Shiba Inu, she knew she had to have her camera ready and capture the footage. What she ended up with was the sweetest little video of her Shiba instinctively babysitting her new sibling and rocking her back and forth with her paw.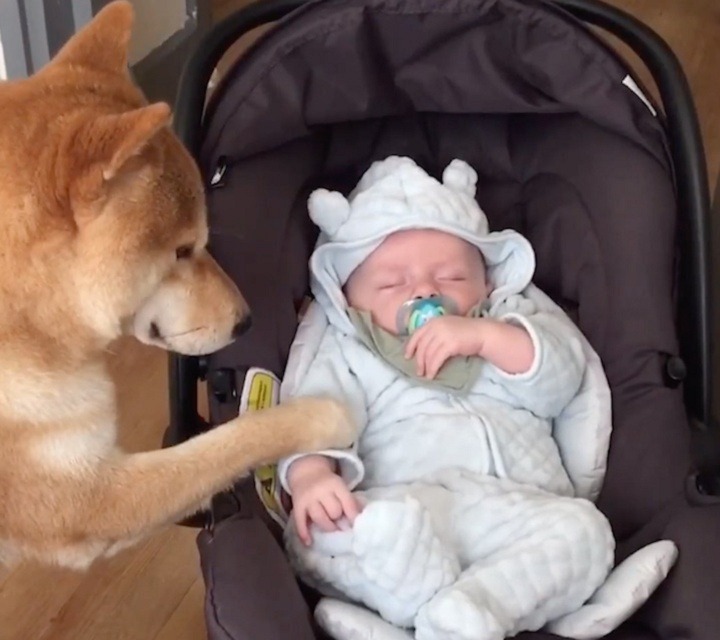 Facebook/VT
The way this dog lovingly looks at the baby melts our hearts! It's wonderful that this little tot is going to grow up with an awesome doggie sibling to play and explore with! All kids need dogs in their lives! Do you agree?
Check out the video below to watch this sweet Shiba Inu babysitting her new sibling!
Please 'SHARE' to pass on this story to a friend or family member
https://www.facebook.com/VT/videos/306996373240230/