Nothing makes a dog happier than giving it an opportunity to run freely around outside! Lucky for these dogs, that's exactly what their owner does.
A 4-acre play pen allows them to run around as much as they want without them getting lost, so awesome! This is the first time they've gotten to try out this neat play enclosure and lucky for us, we get to see them react to it.
This is probably one of their most exciting days, it doesn't get much better than this. They won't be coming back anytime soon, they'll definitely be enjoying the nice fresh air for the rest of the day!
The owner of the British Columbia, Canada, sanctuary said: "We live with 45 dogs and a Grey Wolf. A new 4-acre play enclosure had just been built for them and the video shows them first being let loose to play in it."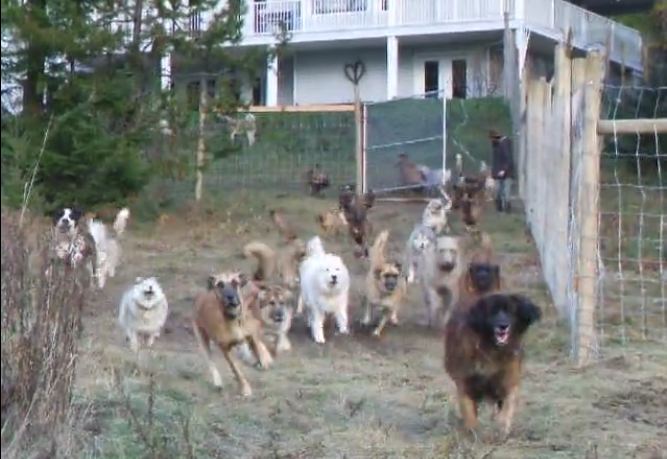 Hopefully their owner has a way of getting them to come back inside, it might be tricky now! It looks like these 45 dogs and Grey Wolf love to explore and try out new things. It's always great when you are adventurous and love to experience new things every day, so fun!
Have you ever seen lots of dogs run around like this before? Let us know in the comment section down below.