Zoe, a 6-year-old English Bulldog, was the only other female in the family besides this man's wife. Zoe was so attached to her mom, she would follow her everywhere.
So when Zoe passed away two weeks before Christmas due to complications from surgery, it left her mom devastated. Her husband couldn't see his wife in so much pain and wanted to help mend her broken heart.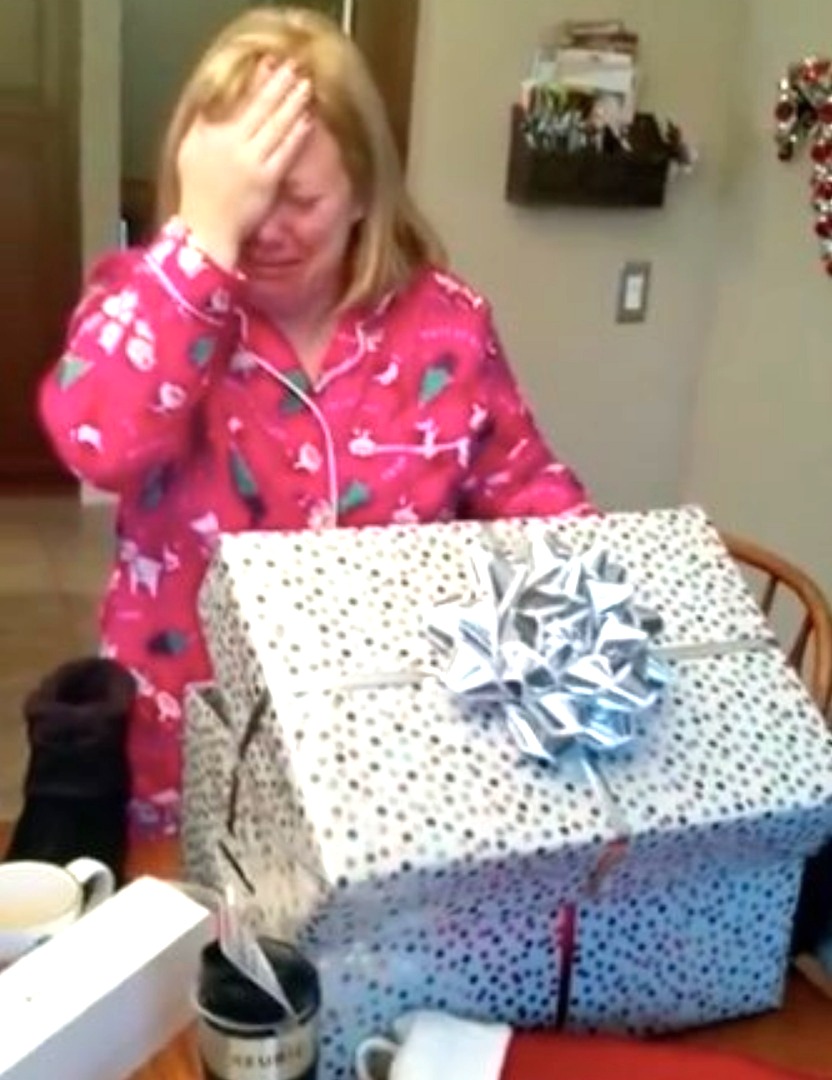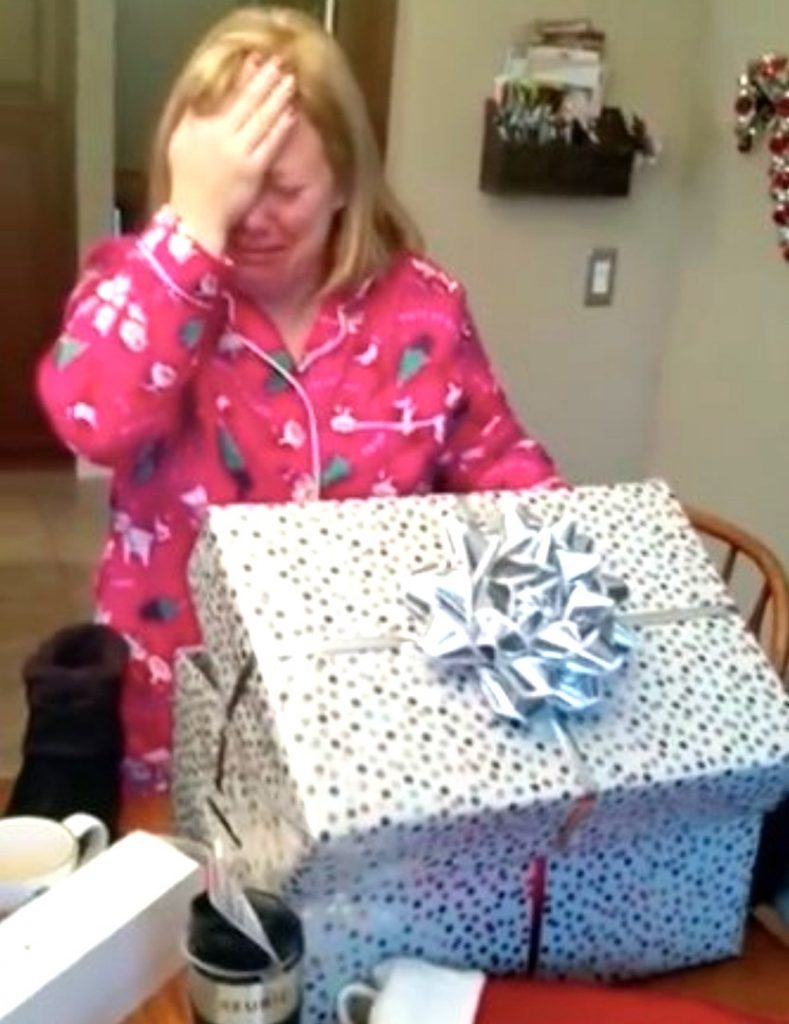 Facebook/Love What Matters
So, after much discussions with his mother-in-law, the man began searching for a female puppy they could adopt, hoping it would help fill the hole Zoe left in his wife's heart. According to this Facebook post, this is what the man had to say:
We lost our six year old English Bulldog, Zoe, due to complications from surgery, two weeks before Christmas. Our house is all MALE with 4 boys, myself, Rufus (mastiff), Tyson (pug) and Adam (fish). Zoe was the only other female in the house, and was my wife's shadow. You would often hear comments, 'Come on Zoe, us girls have to stick together'; or my wife would be singing to her, calling her her beautiful bull…
Needless to say, my wife was completely devastated with the loss of Zoe. After asking everyone I came into contact with, whether or not I should get a new puppy, my mother-in-law was the deciding vote; and the search was on! Lily Noel was dropped off Christmas morning by Santa; and has, hopefully, filled a major hole in my wife's heart!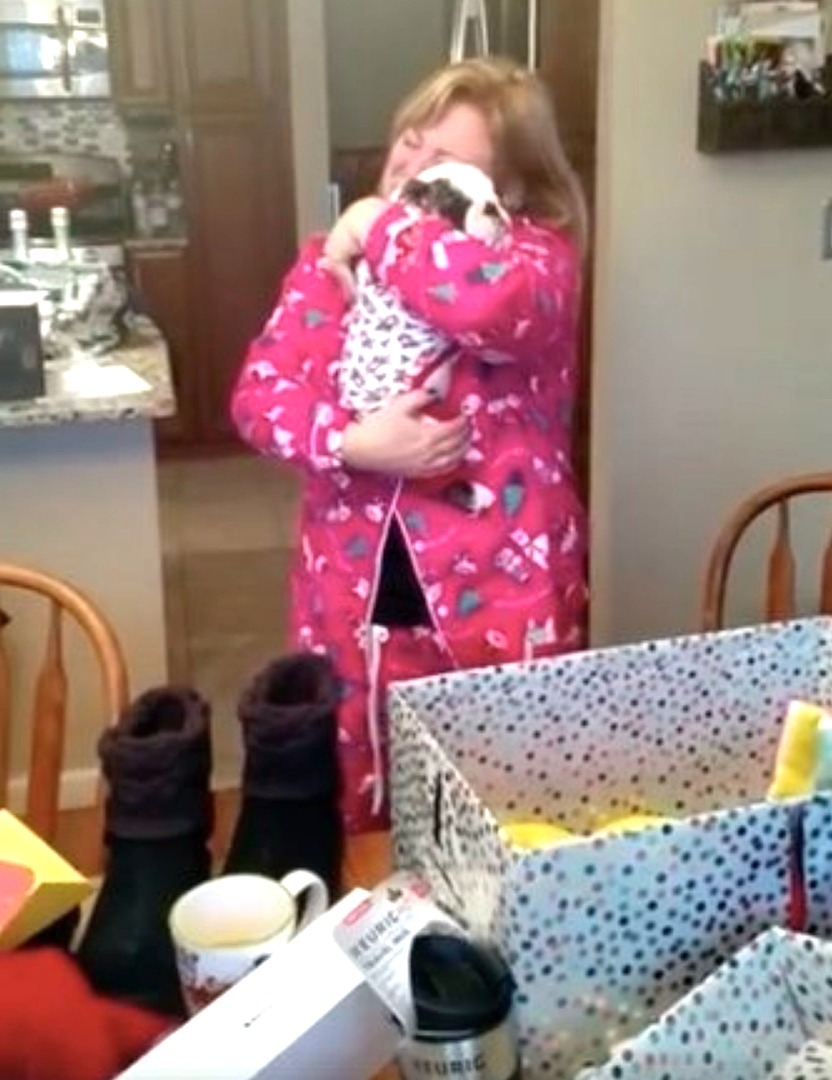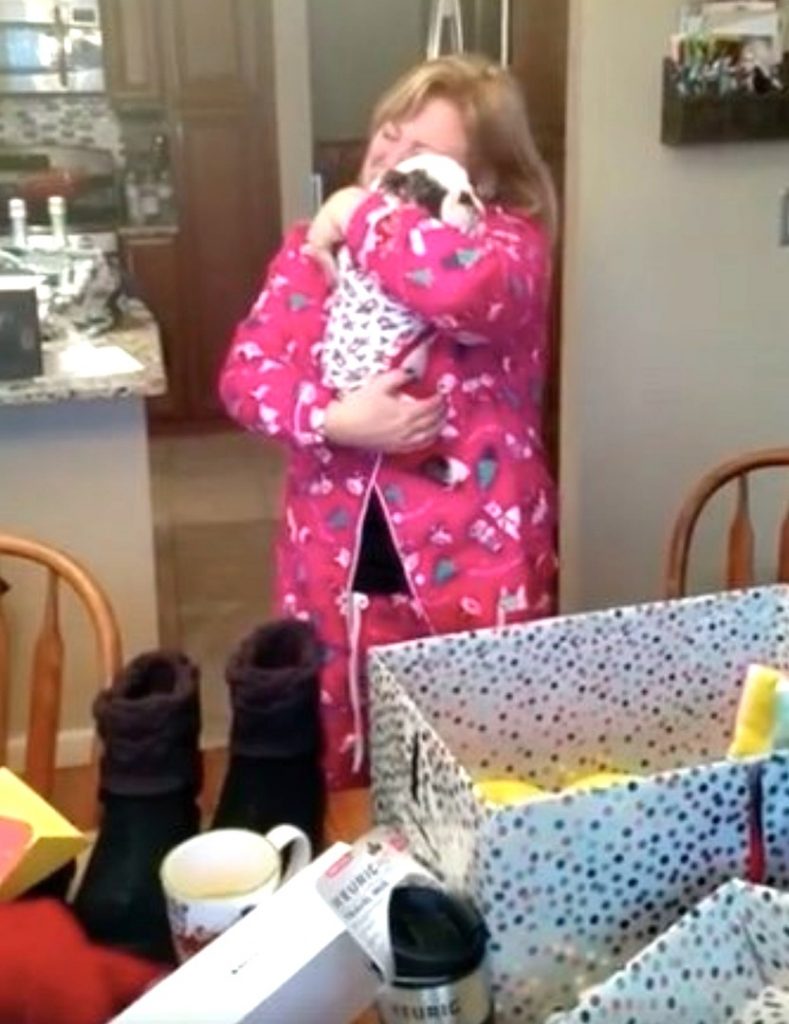 Facebook/Love What Matters
As we can see from the video, the woman breaks down on receiving her new puppy. Rest assured, this new puppy is certainly going to go a long way in helping the woman with her loss.
Zoe lives on through Lily Noel! This is one Christmas this family won't forget!
Check out the video below to watch the wife's emotional reaction to receiving her special gift.
Please 'SHARE' to pass on this story to a friend or family member
Filling A Hole In My Wife's Broken Hearts

"We lost our six year old English Bulldog, Zoe, due to complications from surgery, two weeks before Christmas. Our house is all MALE with 4 boys, myself, Rufus (mastiff), Tyson (pug) and Adam (fish). Zoe was the only other female in the house, and was my wife's shadow. You would often hear comments, 'Come on Zoe, us girls have to stick together'; or my wife would be singing to her, calling her her beautiful bull…Needless to say, my wife was completely devastated with the loss of Zoe. After asking everyone I came into contact with, whether or not I should get a new puppy, my mother-in-law was the deciding vote; and the search was on! Lily Noel was dropped off Christmas morning by Santa; and has, hopefully, filled a major hole in my wife's heart!"#LoveWhatMattersA Love What Matters Original Video

Posted by Love What Matters on Thursday, December 28, 2017