What seemed like any typical day at the Sam's Club, turned out to be one of the proudest and most emotional moments in the life of Christina Kokonis-Viggers whose talent blew the customers away.
As she noticed a karaoke machine she couldn't just go past it without trying it first. That was one of her best decisions because it revealed something about Christina many people who knew her weren't aware of.
Her fellow friend Amanda could only stand by her side and support her friend's decision to give it a go.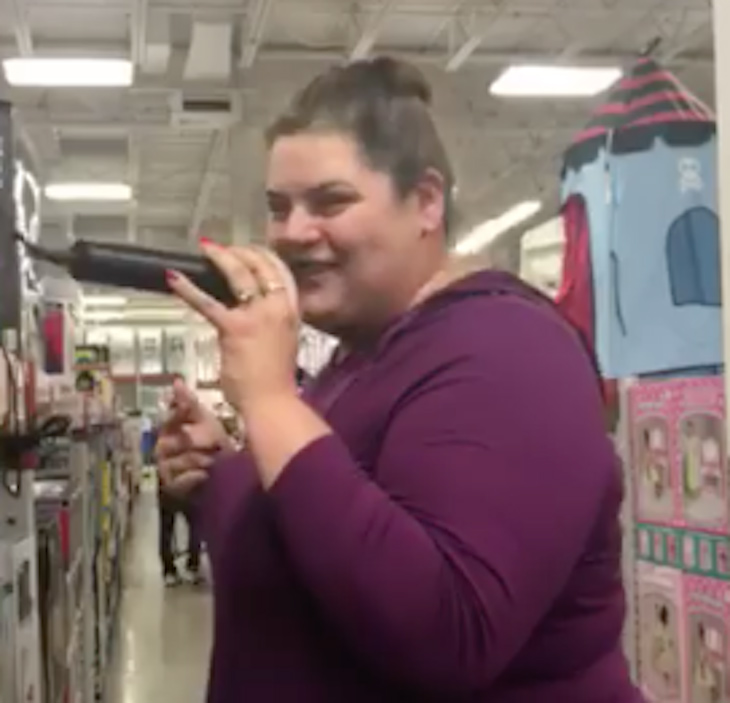 Facebook/Amanda Lasher
While Amanda was filming the whole thing, Christina took the microphone in her hand, chose the song "Maybe This Time" and started singing.
As people were busy shopping, suddenly, her voice made them stop and look for the person performing the song so beautifully.
When speaking for ABC 7 New York, Amanda said that Christina's singing amazed everyone who got to listen to her powerful voice that she got loud applause from the customers. She describes the experience as amazing.
People were left in awe because no one expected such a lovely performance at a store.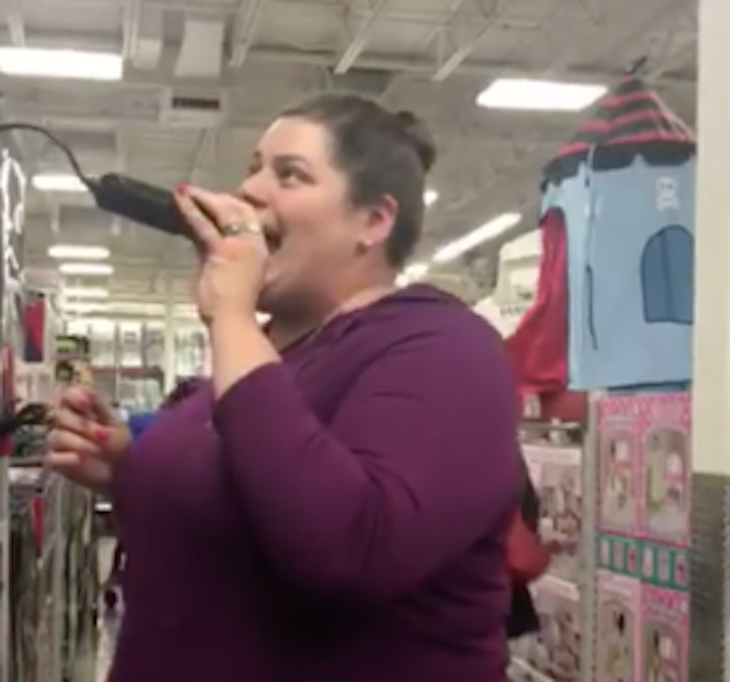 Facebook/Amanda Lasher
Amanda didn't hesitate to share her friend's talent for music with her Facebook friends, and she couldn't even imagine that it will go viral and that more than 14 million people would watch it.
The comments were positive and a lot of people encouraged Christina to show off her talent at some of the famous musical shows. Others say they could listen to her over and over again, and we honestly hope that this gifted young lady will wow us again in the future.
Maybe she'll take the advice of the people so we can see her competing on stage.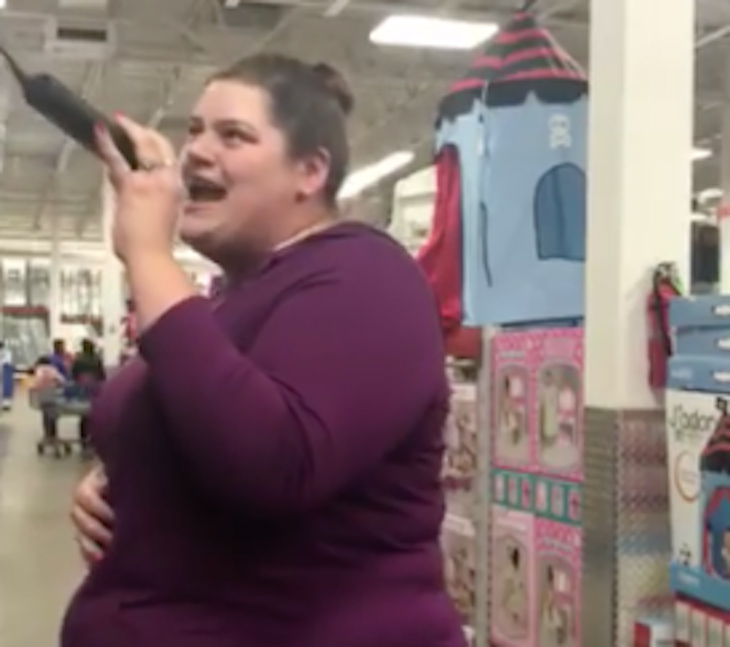 Facebook/Amanda Lasher
Watch Christina's breath-taking performance in the video below and make sure you SHARE it with your friends and family to spread a smile! 🙂
This epicness just went down in Sam's Club. Sam's Club you are welcome!#samsclub#putmeonsteve

Posted by Amanda Lasher on Friday, October 20, 2017