The shelters all over the country are full of animals who are patiently waiting for someone to enter the place and take them home. The police department of Nebraska is stepping in and helping these animals fulfill their dream of getting their happy ending. How do they do it? In the coolest way possible.
They came up with an amazing idea of organizing a 'K9 For a Day' initiative. This means they are allowing one dog at a time to spend a whole day with them. The dog helps around the department and goes on regular patrols. The idea behind this is to attract people's attention and hopefully find each and every dog a family.
Mickey, the first dog that got to be a K9 for a day got adopted days after he was part of the program. That came as an encouragement and these kind police officers are willing to do the same for every other dog out there.
Department Captain, Officer Bryan Waugh believes the interaction between the cops and the dogs is beneficial both for the department and the animals. People seeing cops in the company of canines results in increased trust in the work of the department for the well-being of the community.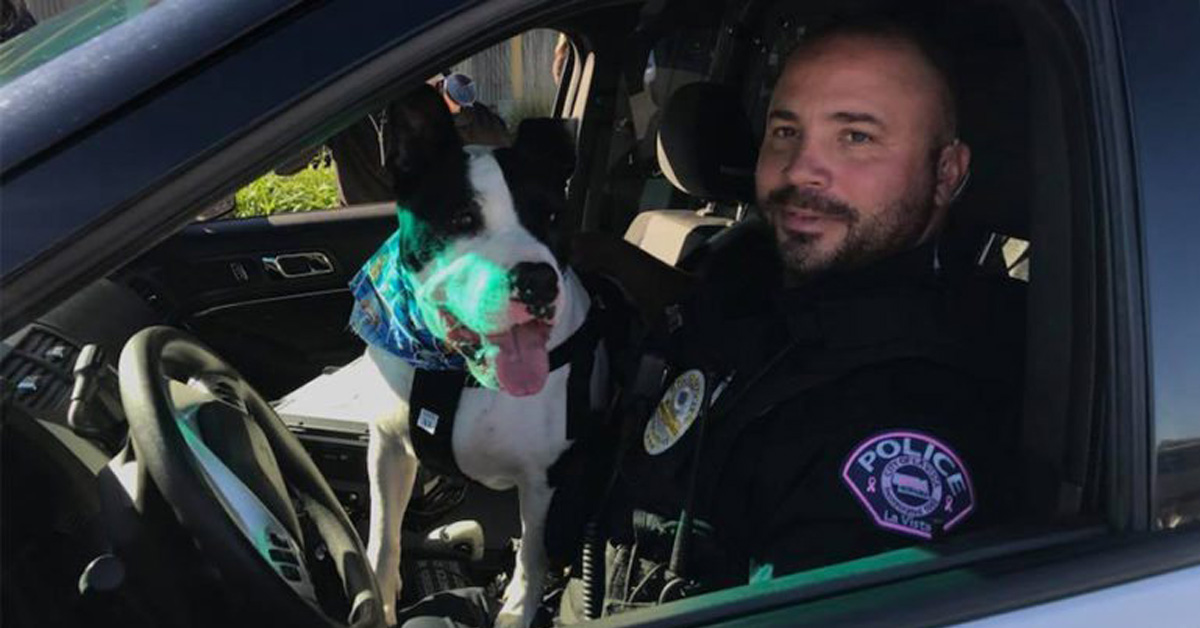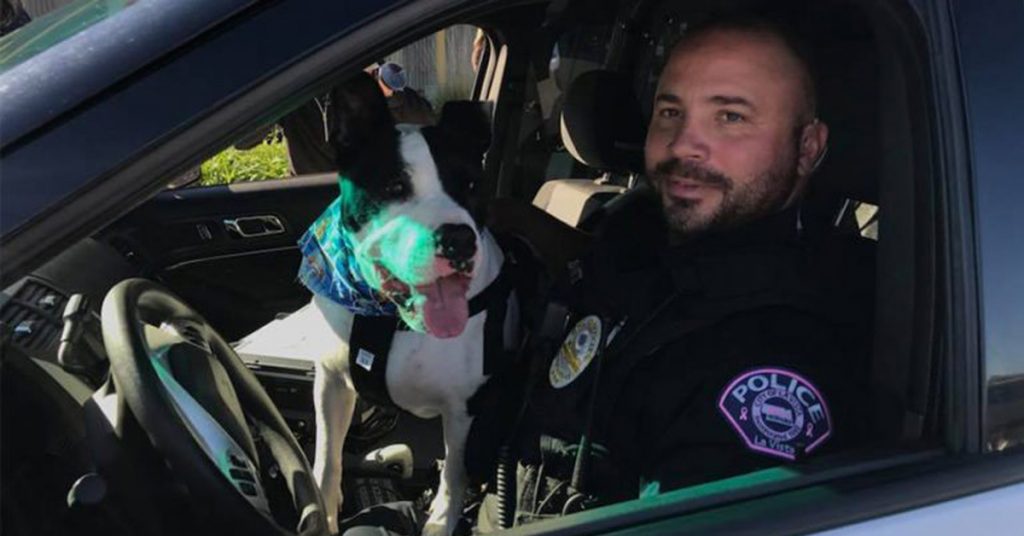 Being part of 'K9 For a Day' increases the dog's chances of being adopted.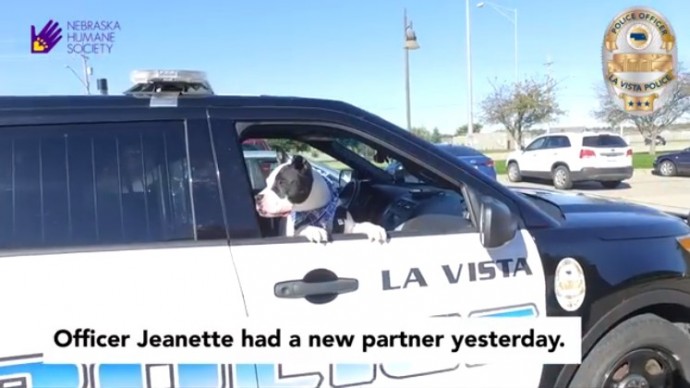 Mickey, a 6-year-old Bull Terrier, was Officer Jeanette's K9 for a day.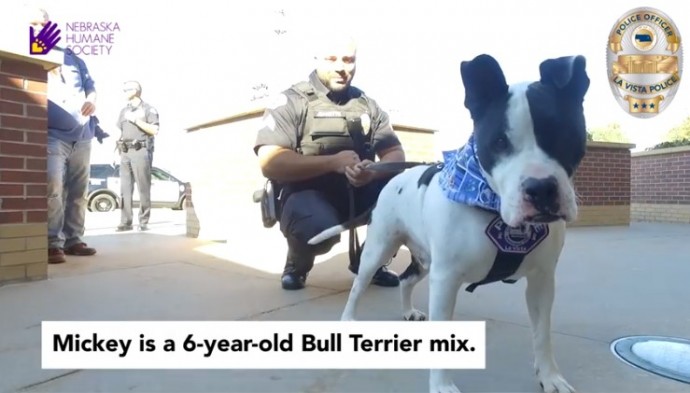 The dog had a great time patrolling around the neighborhood.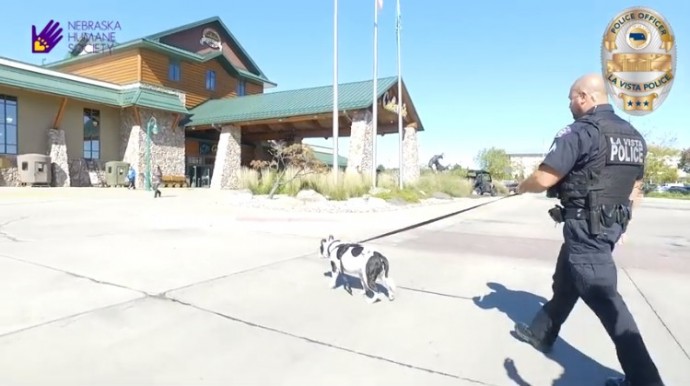 Kids loved him and wanted to give him belly rubs and pat his head.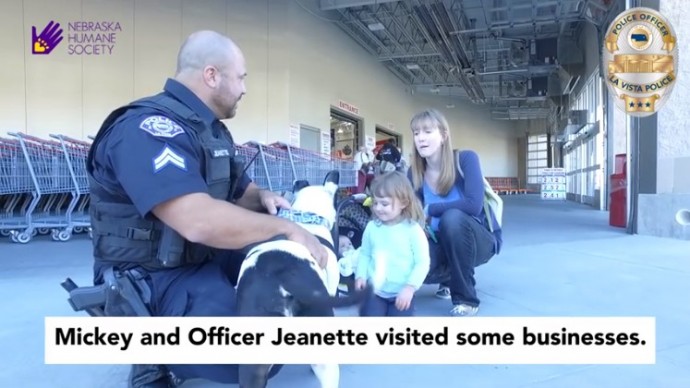 Here, Mickey is in the company of members of the community.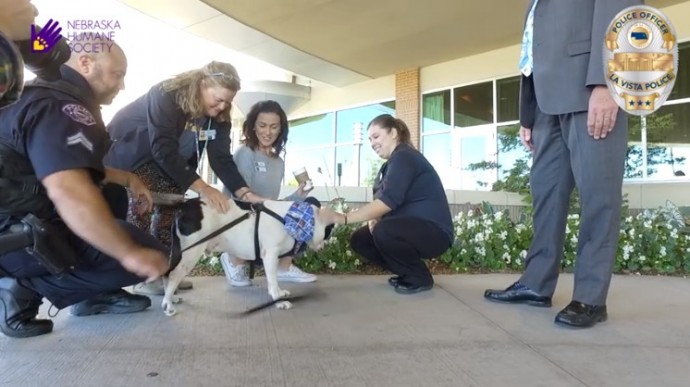 Thanks for riding with the officers, Mickey.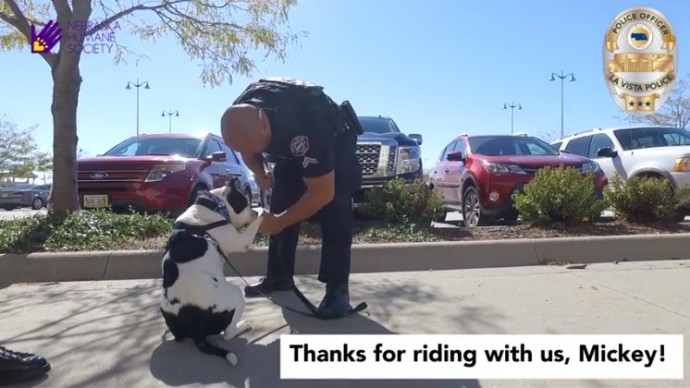 People were informed how Mickey was available for adoption and that increased his chances of finding a family. Luckily, that happened only a few days after he was a K9 for a day.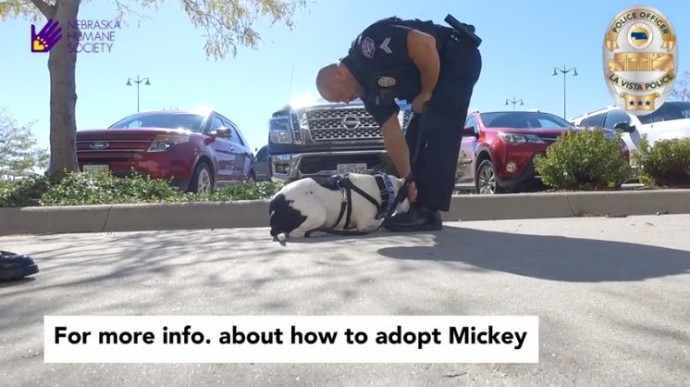 Take a look at how exciting Mickey's day was.