Our dogs share 98% of their DNA with their ancestor, the wolf. For wolves in the wild, eating ALL of their prey is crucial for obtaining all of the nutrients they need to thrive.
Organ meat, especially the liver, offers many vitamins, minerals, and other nutrients that aren't available in meat alone.
The Health Benefits Of Lamb Liver
Protein – This nutrient helps build and repair muscles and other bodily tissues.
Healthy fats and fatty acids, like omega-3 and omega-6 – These nutrients are both incorporated into cell membranes throughout the body. Omega-3 specifically helps with skin conditions, allergies, kidney function, lymphoma, heart disease, cognitive function, arthritis, and more.
Vitamin A – Vitamin A is arguably one of the most important vitamins for your dog to have in their diet, as it helps their digestion, keeps their reproductive organs healthy, and serves as a natural, powerful antioxidant.
B Vitamins – These vitamins, especially vitamin B12, serve to protect your dog's mental health. Additionally, they serve to prevent anemia.
Minerals – Iron helps brain development, regulation of body temperature, and helps the metabolism function. Zinc supports the immune system and thyroid function. Phosphorous supports healthy joints and bones.
Treat Your Pup To Nutritious Lam Liver Treats Today
Here are 4 great choices that can be ordered online: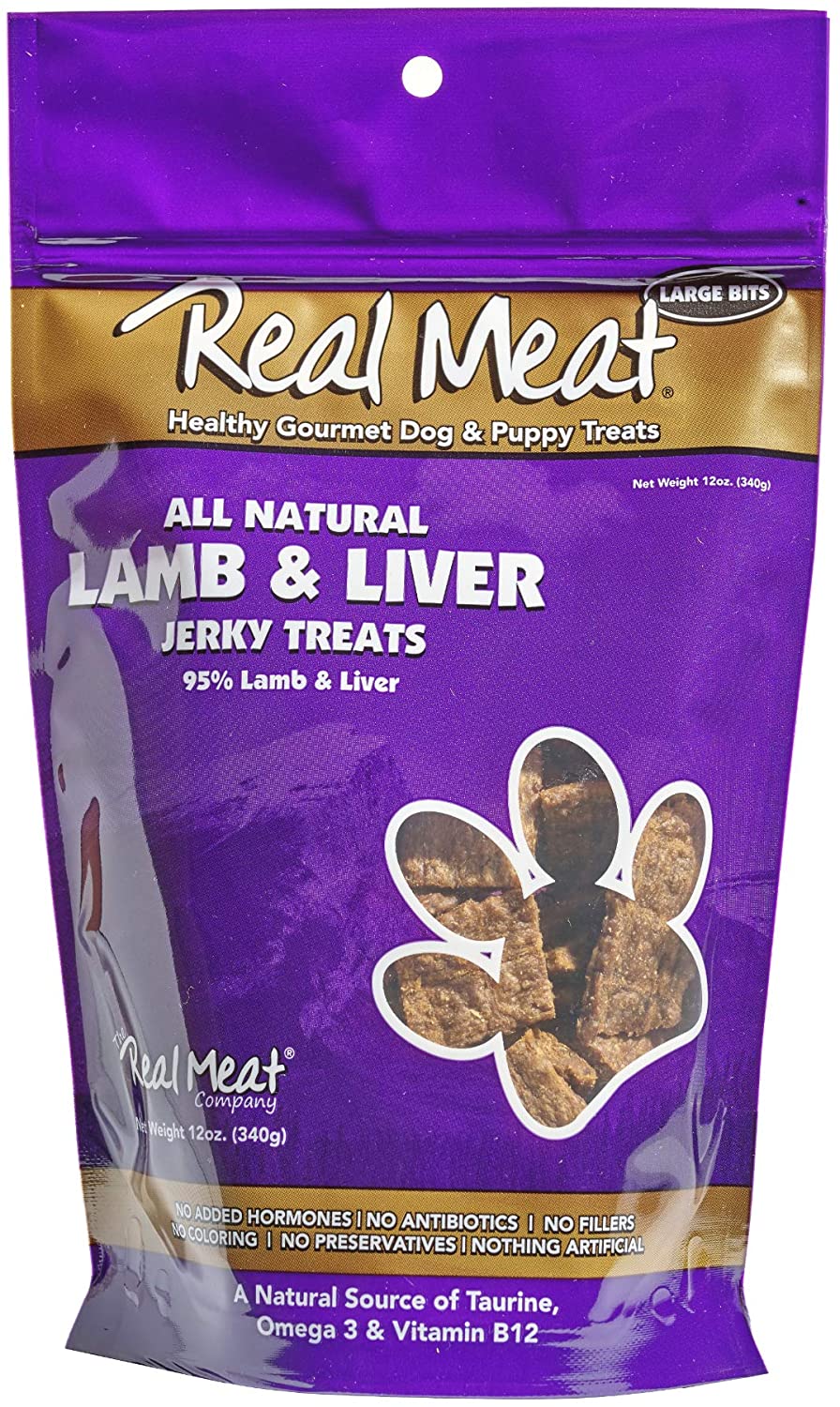 Real Meat Lamb Liver Jerky Dog Treats | Rating : 4.7/5 | Amazon.com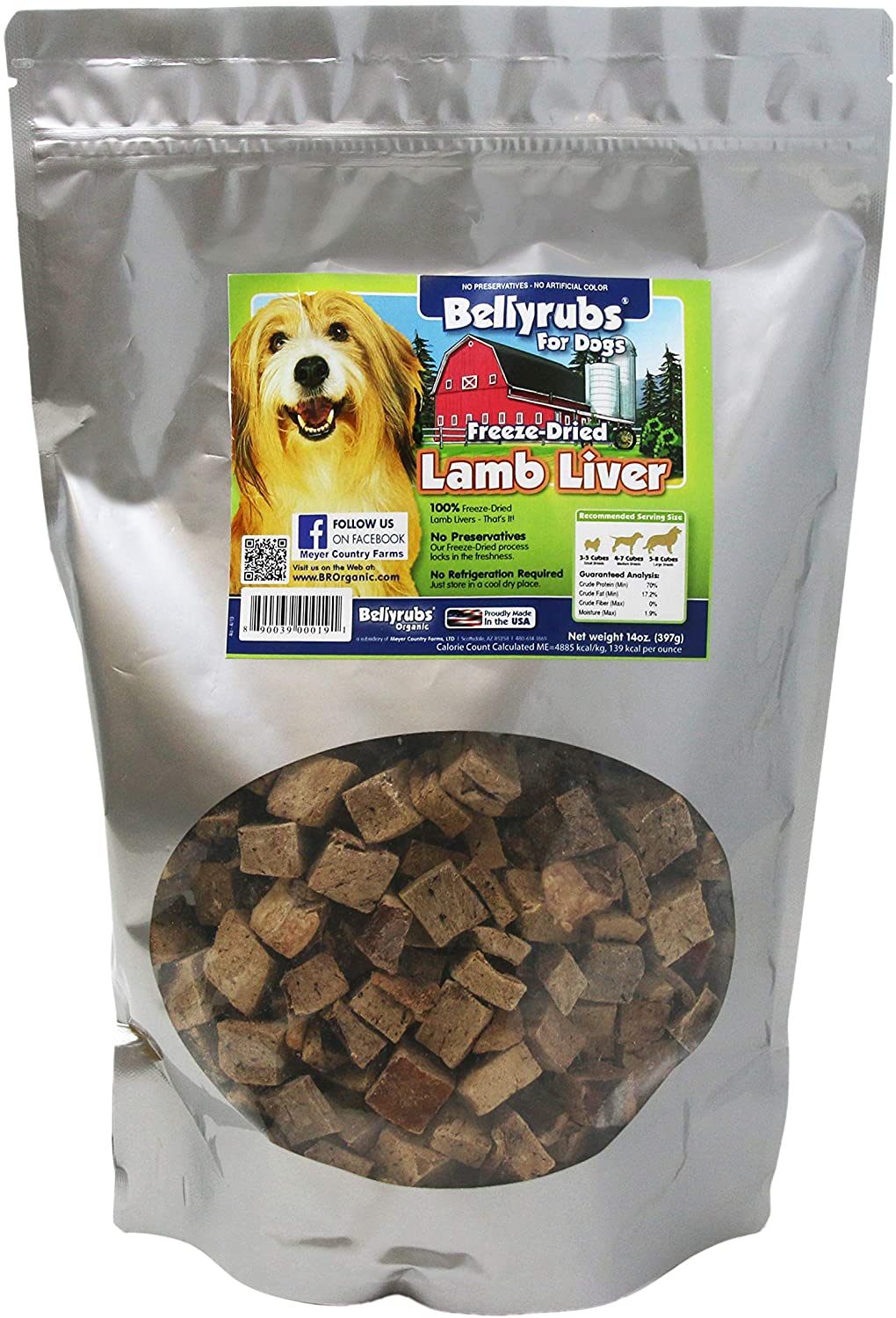 Bellyrubs Freeze-Dried Liver Treats | Rating : 4.7/5 | Amazon.com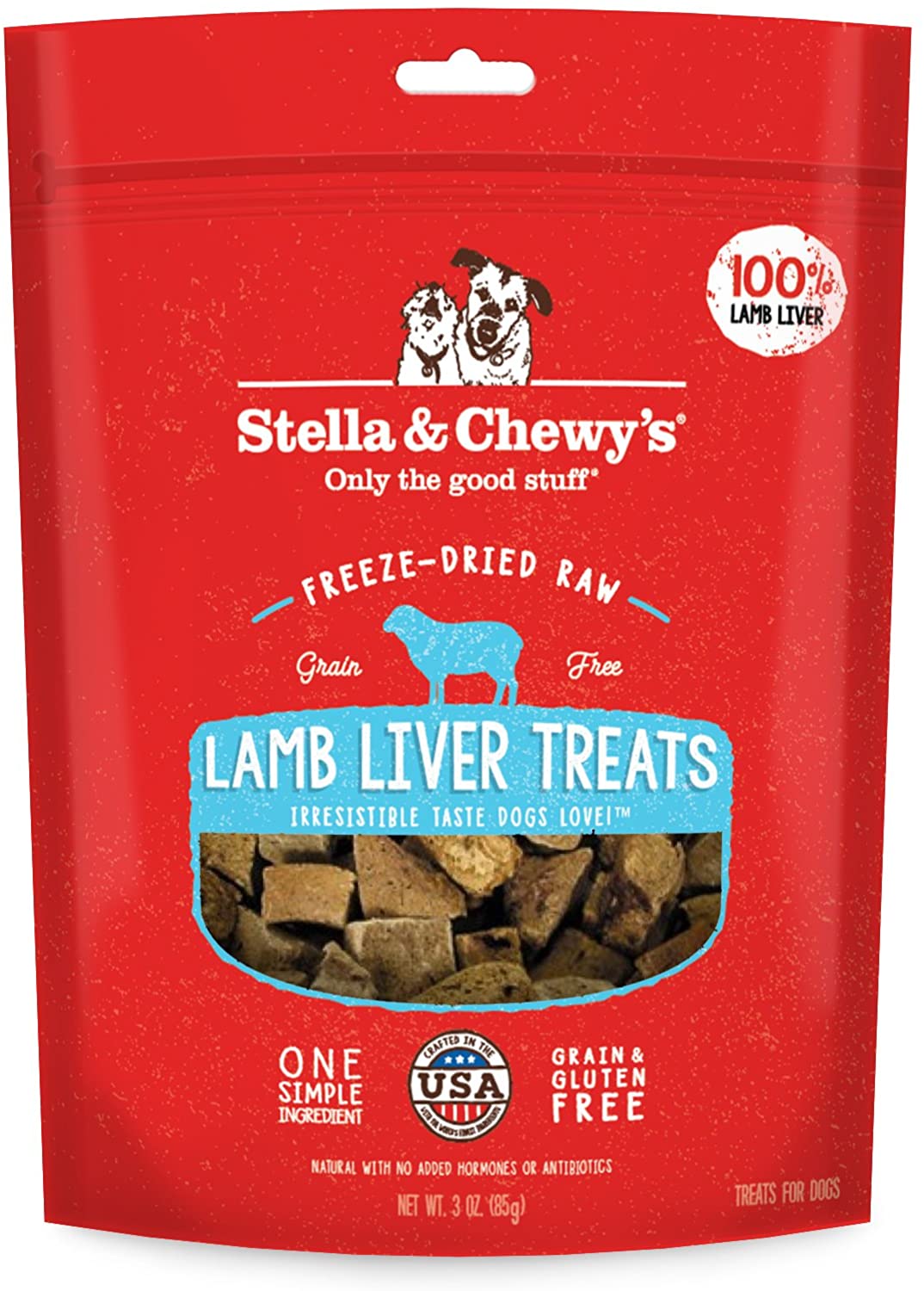 Stella & Chewy's Freeze-Dried Raw Single Ingredient Treats | Rating : 4.7/5 | Amazon.com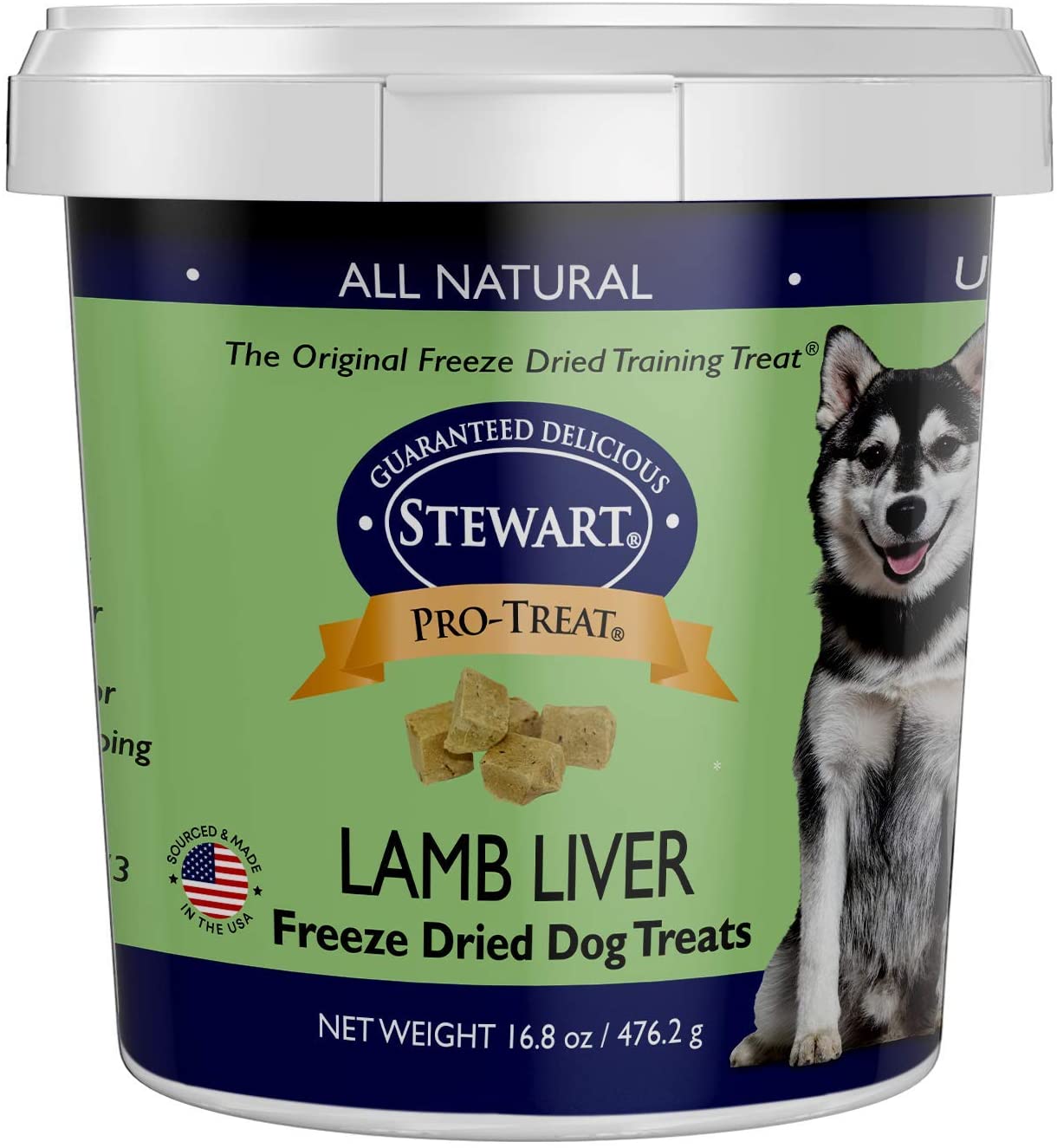 Stewart Freeze Dried Dog Treats | Rating : 4.6/5 | Amazon.com
Veterinarians say that treats should make up no more than 10% of our dogs' diets. While this is a good rule to follow, many pet parents just can't resist giving their fur babies extra treats throughout the day.
But regardless of how often or how much you treat your dog, those calories are an important part of your dog's diet. Making sure your dog treats are high quality and nutritious is important and will only help to support their overall health.
Please 'SHARE' to pass on this story to a friend or family member