Keeping our dogs healthy and happy is our #1 priority. Finding an appropriately balanced diet is key. Adding superfoods to your dog's daily food intake is an easy way to enhance your dog's overall health.
So… What are superfoods? Superfoods are foods that are naturally jam-packed with nutrients. The ones listed below are specifically beneficial to dogs. Adding them to your pup's diet can help him live a longer, healthier life.
Related: 12 Human Foods That Could Kill Your Dog
*As with any diet, please discuss any and all changes with your veterinarian first.
#1 Apples (Without Seeds)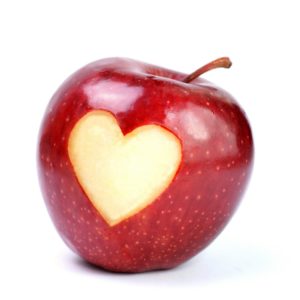 Apples make an excellent treat for your dog. They are packed with fiber and are great for Fido to chomp on. Apples clean their teeth while freshening that wonderful doggy breath.
#2 Carrots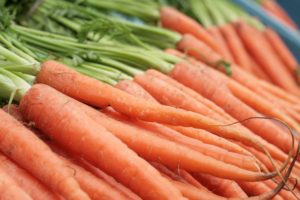 This inexpensive veggie is packed with vitamins and minerals that have huge health benefits. Carrots contain beta-carotene which converts to vitamin A in the body. Vitamin A is optimal for bone health, vision and healthy skin.
Carrots are tasty with just enough sweetness. They also make great chews to clean their teeth.
#3 Bananas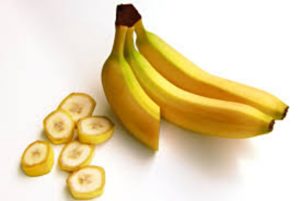 Bananas are a wonderful diet booster for active dogs. The natural sugars metabolize quickly for that extra boost of energy. They're the perfect treat to give to your dog before heading out for a long walk or a trip to the dog park. Freeze them on warmer days to cool your dog down. Bananas are full of vitamin C, potassium, amino acids, and electrolytes.
#4 Sweet Potatoes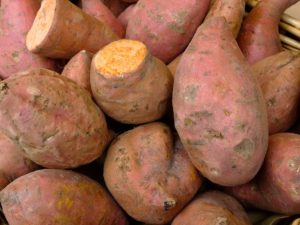 These super tubers are rich in fiber and naturally occurring sugars. They have the perfect amount of sweetness that also provide loads of antioxidants to help prevent certain types of cancers.
I add a sweet potato to my pup's evening meal and she eats it right up! YUM!
#5 Brocolli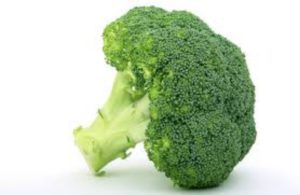 This yummy green veggie has cancer-fighting powers. It is rich in lutein that helps protects your pup's eyes. It is also a great source of fiber, calcium and potassium. Use small pieces of raw broccoli for training. Works great!
#6 Kelp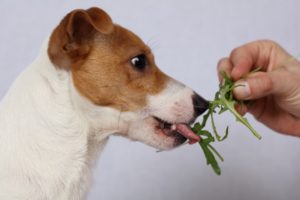 Kelp is a terrific source of calcium, folic acid, vitamin A, and iodine. Vets say it can improve energy, rev up the immune system and can even aid in weight loss.
#7 Quinoa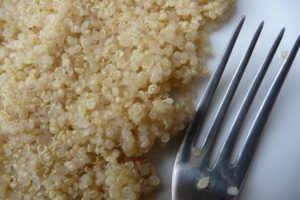 Quinoa is called the "mother of all grains" because it is a highly nutritious seed jam-packed with fiber and protein. It is usually easy for doggos to digest and makes a great meal base.
#8 Raw Local Honey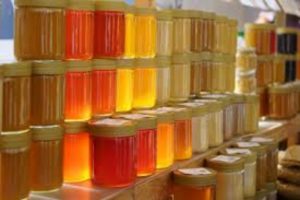 This goes for dogs and humans alike! When your canine ingests small amounts of local pollen found in raw local honey, it can increase your dog's tolerance to seasonal allergens. Dogs with sensitive skin and eyes have been making strides with this superfood!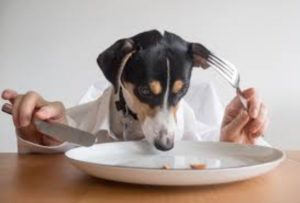 We all know that dogs love to eat. Sharing table scraps USING superfoods can benefit your dog in many ways. But remember, like anything else, start small. Introducing new foods in small amounts is the best way to prevent a potential bellyache. Bone-appetite 
Related: 10 Things You Should Never, Ever Do To Your Dog
Please 'SHARE' to pass on this story to a friend or family member