Hope For Paws was alerted to a situation where two dogs had been abandoned together on the street. The one dog had a big tumor around her stomach, and they never left each other's sides. Rescuers approached with food and tried talking to them to gain their trust.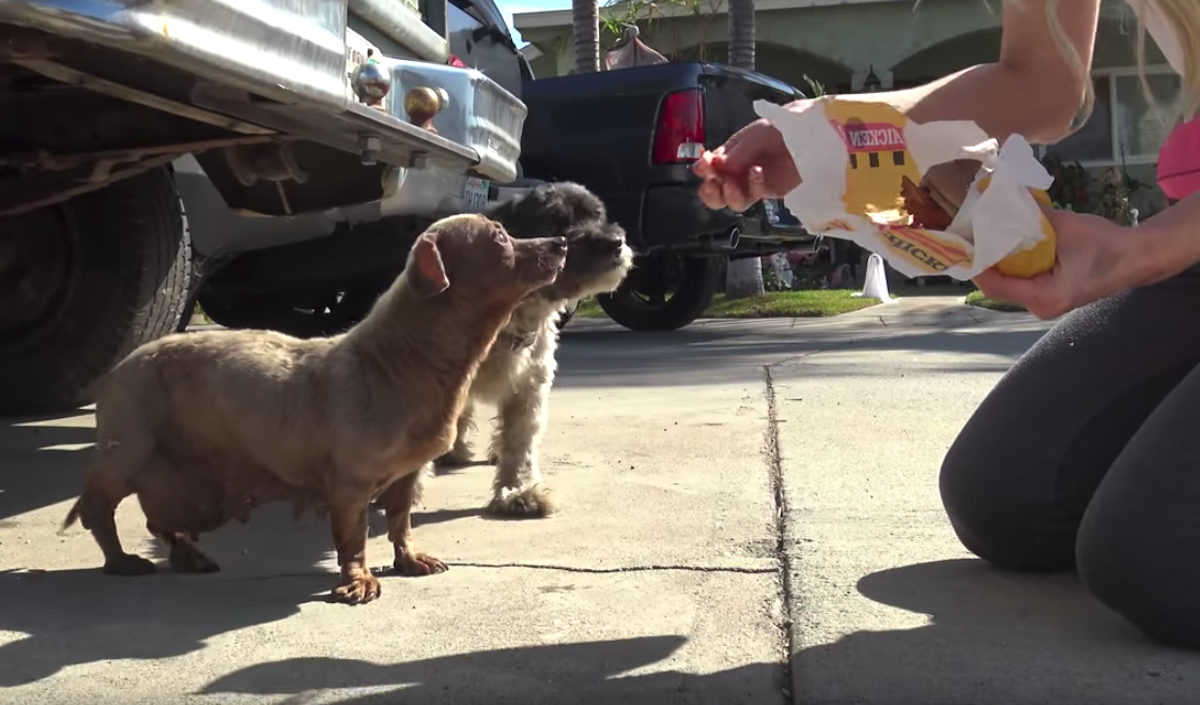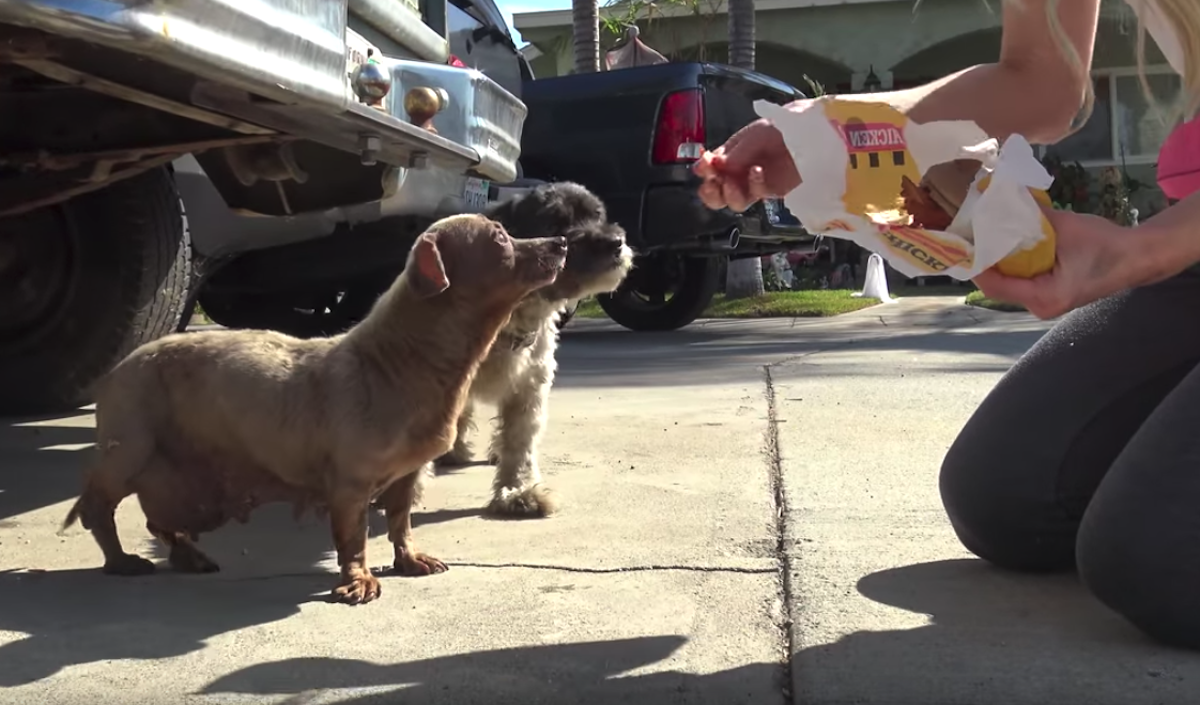 Source: Hope For Paws/YouTube
The dog friends followed them over to the rescue vehicle where they were tethered with some Lucky Leashes. They named the dogs Minks and Orchid, and the two would never have to fend for themselves again. 🙂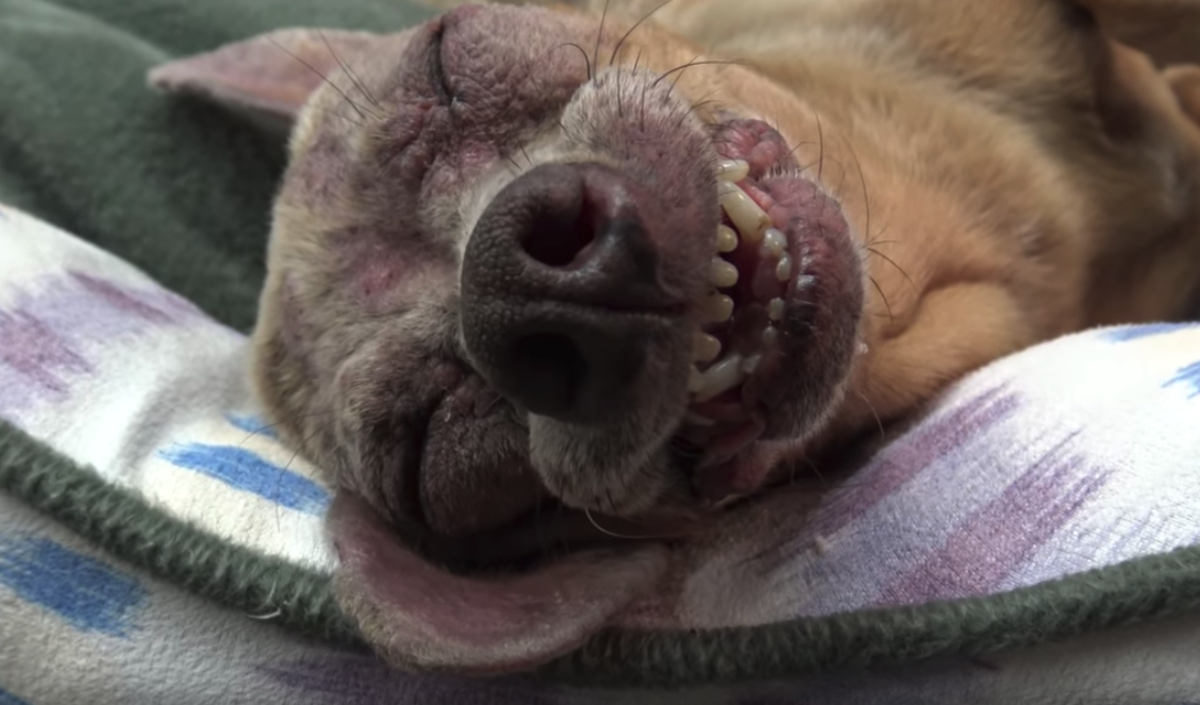 Source: Hope For Paws/YouTube
They headed back to the hospital where hundreds of fleas and ticks were removed. After receiving the necessary care, it was time for some nice naps! Considering all they'd gone through, they deserved this peaceful rest.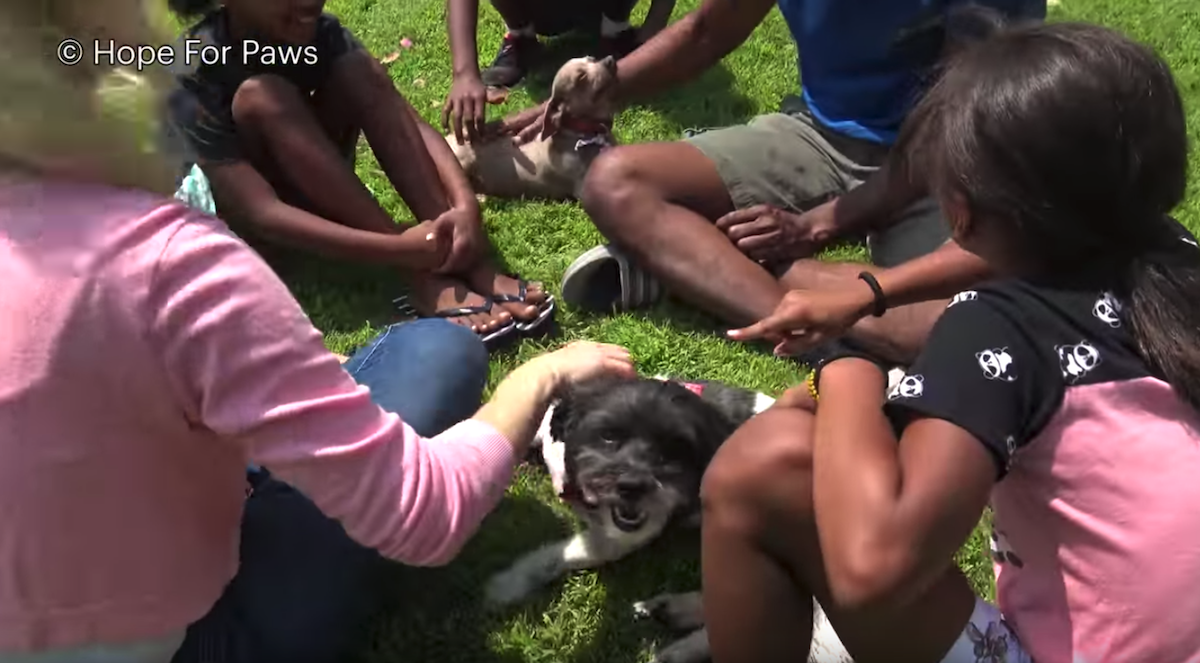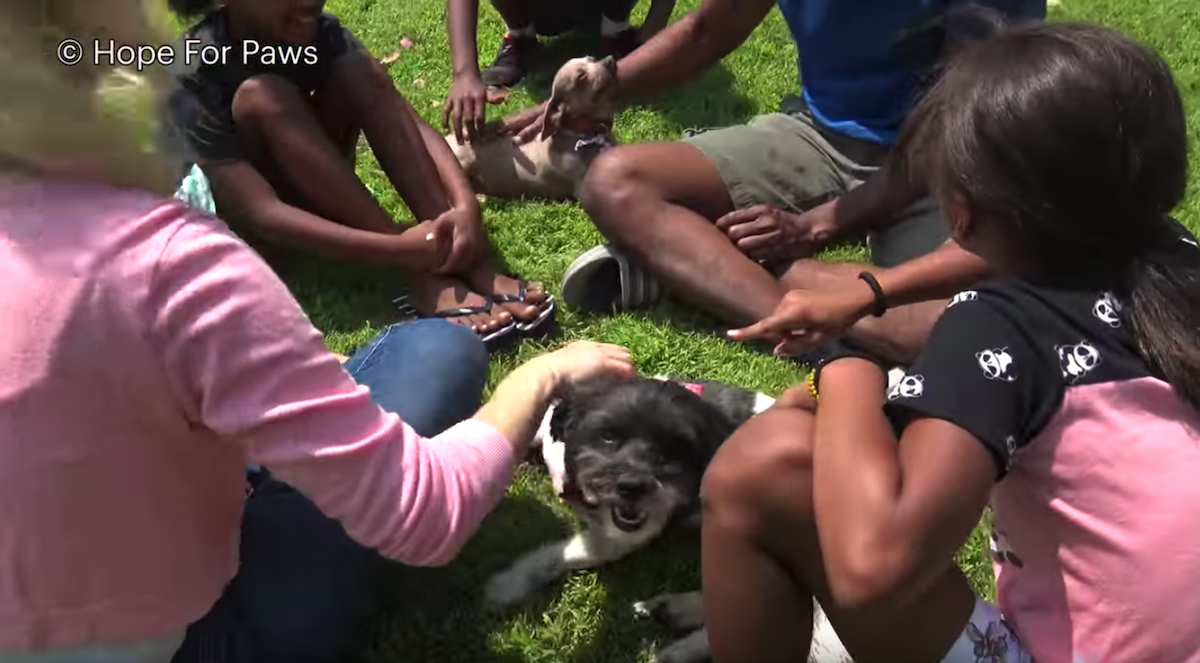 Source: Hope For Paws/YouTube
It wouldn't be long until the pals went on to L.A. Animal Rescue to be fostered. And shortly after that, the bonded pair found a forever home together! It's so perfect that Minks and Orchid will stay together for the rest of their lives. 🙂
Please SHARE to pass on this story to a friend or family member