Rescue stories always bring big smiles on our faces because it means a soul is saved and given the life and the home they deserve. The bull terrier from the video below didn't have it easy.
He spent all his life as a stray dog who would find shelter on the streets. Sleeping on the cold asphalt was a regular day of his sad life, but now that was all about to change.
The dog had been taken off the streets and given to a foster family who would take care of him and teach him how to socialize.
When he entered his new place he saw a mattress and a bed for the first time in his life. He never felt what it feels like to rest his body on something so soft and comfortable, and now he was given that chance.
His reaction when he takes a nap on his new bed is priceless. He must be relieved for not having to think of ways to keep himself warm during the cold nights ever again.
This is just a proof of how a life changes whenever you decide to adopt a stray dog.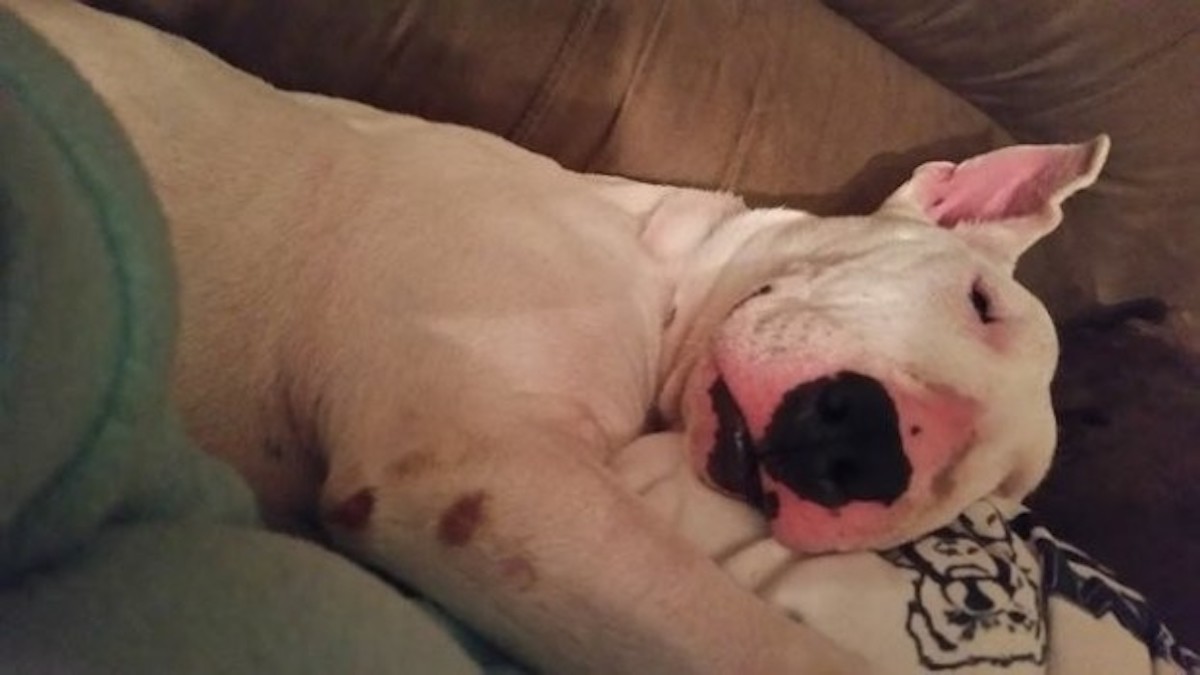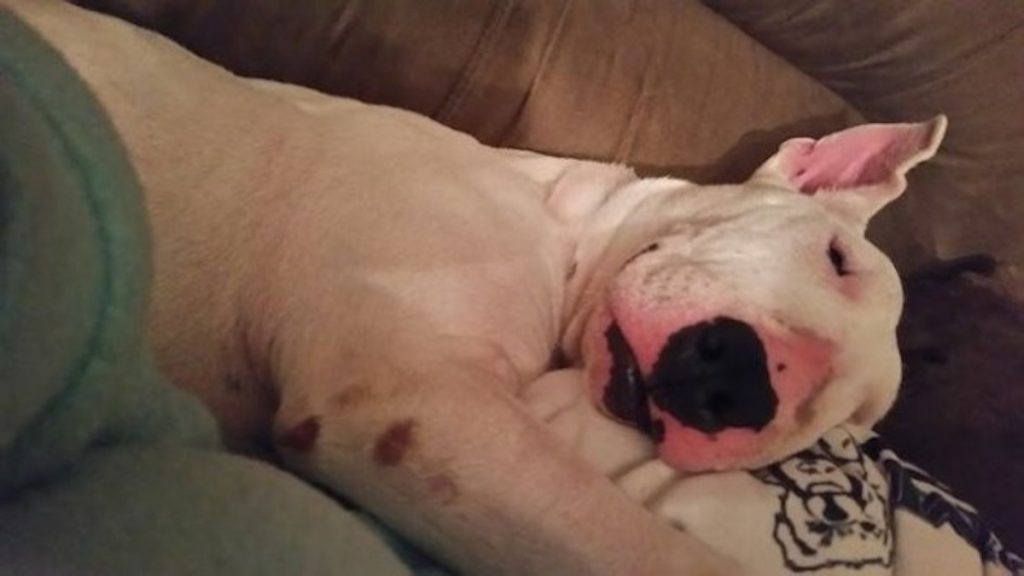 Check his lovely reaction in the video below.
Think your friends would be interested? Share this story!