Judi Anderson-Wright, the founder of Seattle's Project Canine, was working with her Jack Russell Terrier therapy dog named Opie when she realized that shy kids acted differently around the sweet dog. This gave her the idea to initiate a program called "Bow Wows and Books" for kids.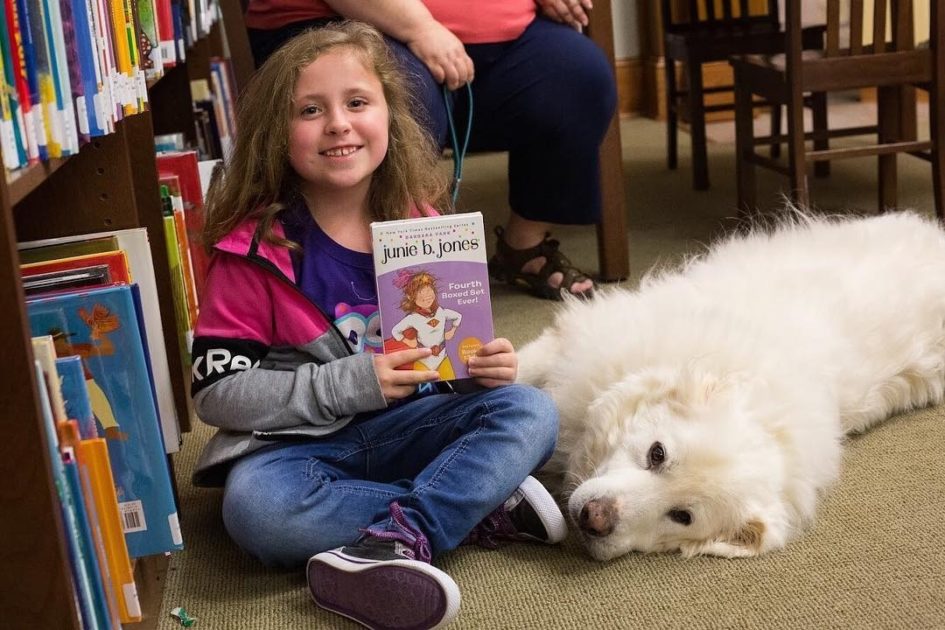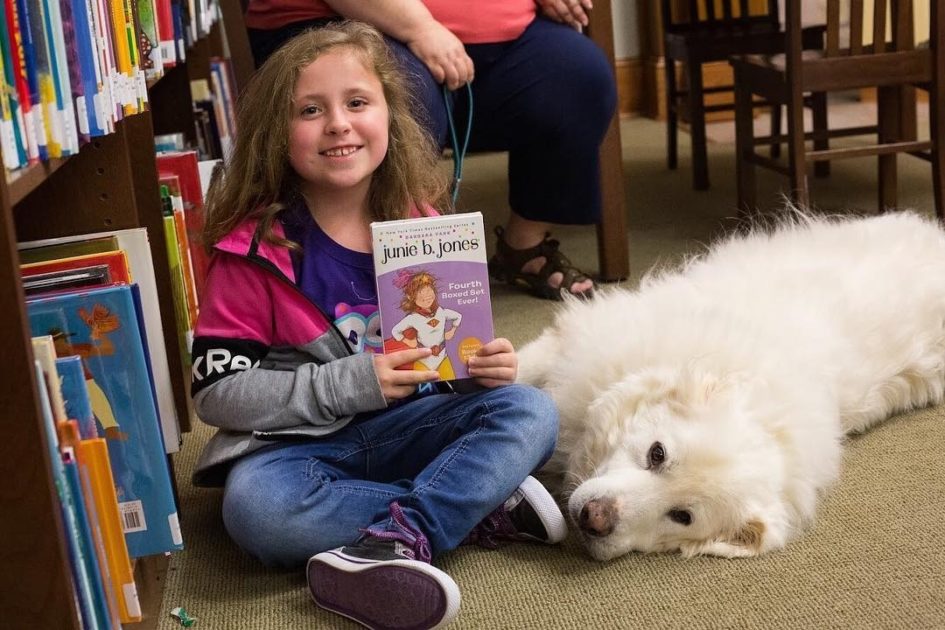 Source: newnancarnegie/Instagram
This hour-long program operates through various branches of Seattle Public Library. Young kids are allocated a special place in these libraries, where they sit with blankets on the floor and read aloud to special therapy dogs.
The kids have to follow just one rule, which is to be respectful to the dog at all costs. This set-up gives the shy kids their safe-space to be themselves, while their canine companions cheer them along.
Kids in this program have been showing progress through better reading capacities and literary skills!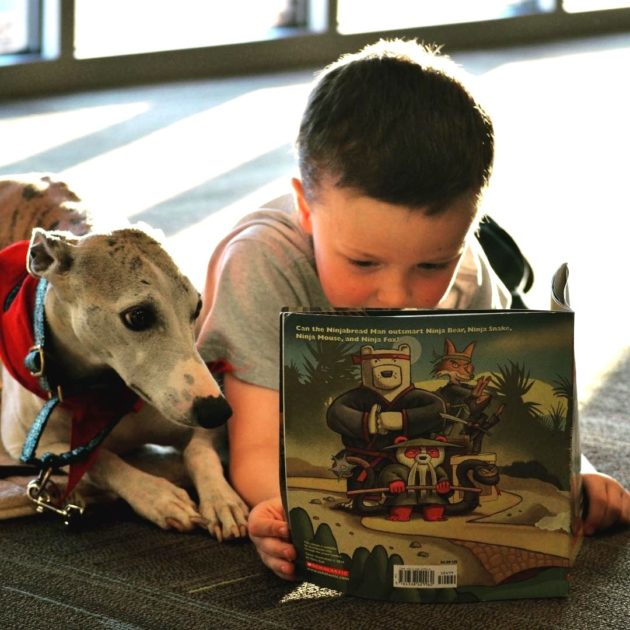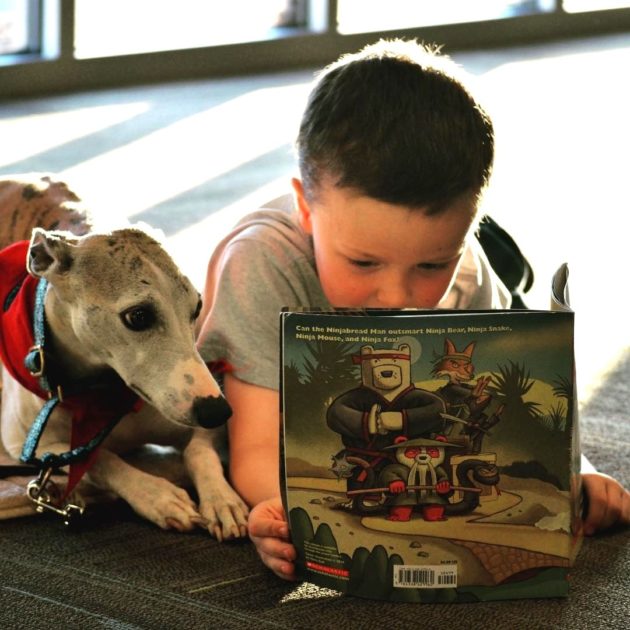 Source: mustangpubliclibrary/Instagram
The therapy dogs are trained to flip the pages and listen intently to every word the child utters. They give the children the feeling of having a gentle, non-judgmental audience.
This, in turn, erases every fear and insecurity in the kids' minds, and they slowly blossom into confident readers!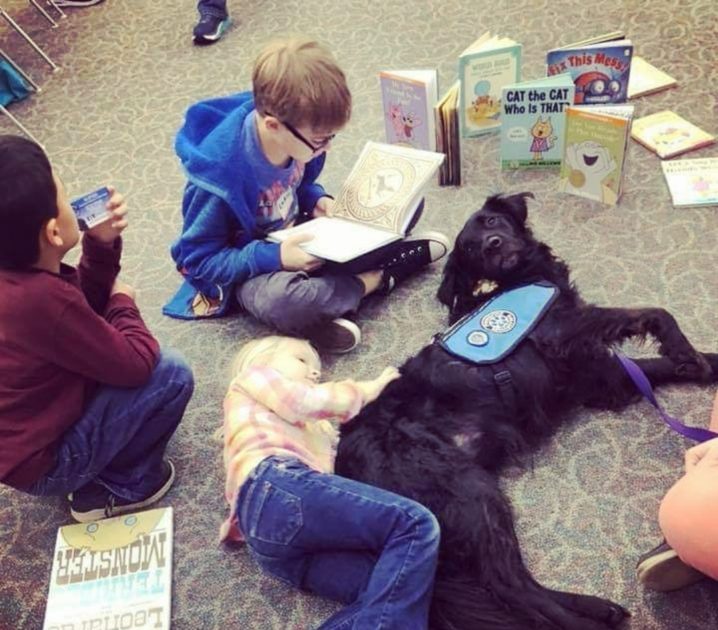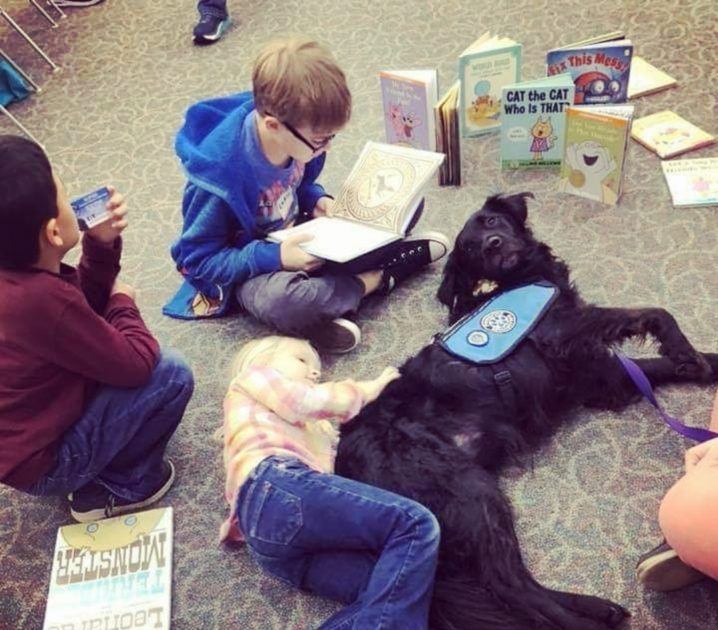 Source: mustangpubliclibrary/Instagram
Apart from the academic benefits, kids have started developing a natural inclination towards reading. These programs have also shown to increase relaxation and lower blood pressure among the young readers.
Looks like a helping paw is all you need to work wonders!
Please 'SHARE' to pass on this story to a friend or family member