Buster is a very special horse, and his mom knows this well. Buster has no time for serious conversations with his horse buddies. In fact, he chooses to spend his field time playing with his toys all alone, and he totally owns it!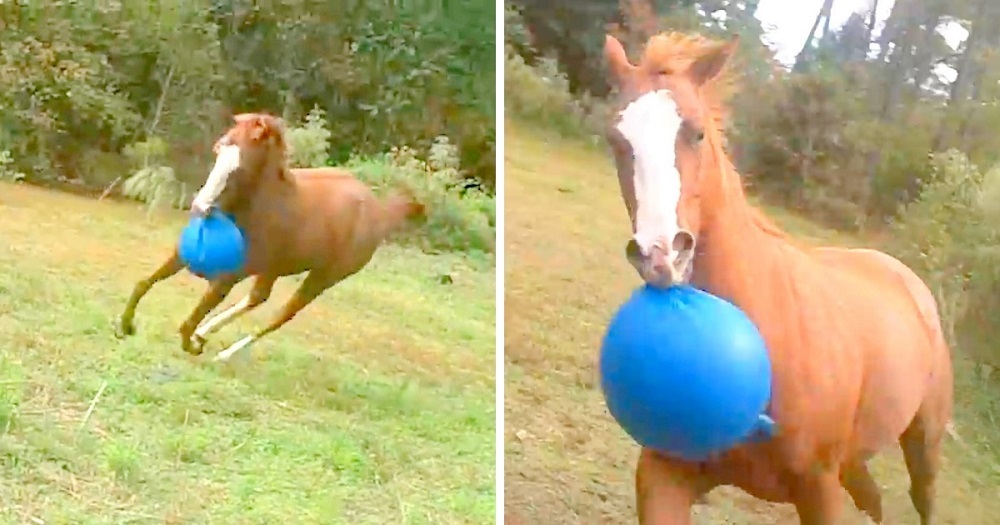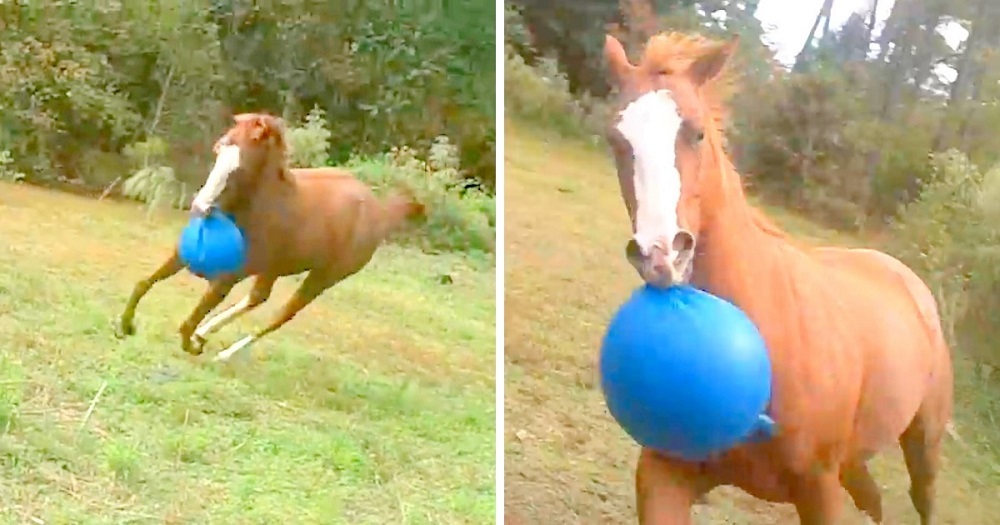 Source: TheAnswerLady/YouTube
Mom recorded this video on a day when Buster was especially besotted with a ball. We see the other horses huddled together in a group, but Buster is already on an oblivious trip of his own! He holds the ball in his mouth and happily prances around the field like a little kid!
Buster doesn't stop for a second in his mighty escapade across the field. If it wasn't for his huge stature, one could easily mistake him for a playful puppy.
He even throws quick happy glances at Mom while running, as if he's saying – "Look Ma! I'm having so much fun!"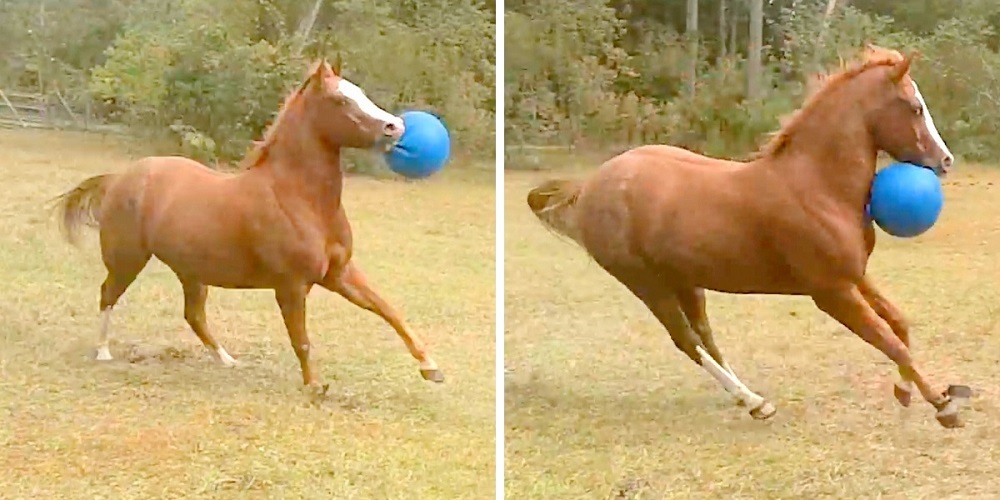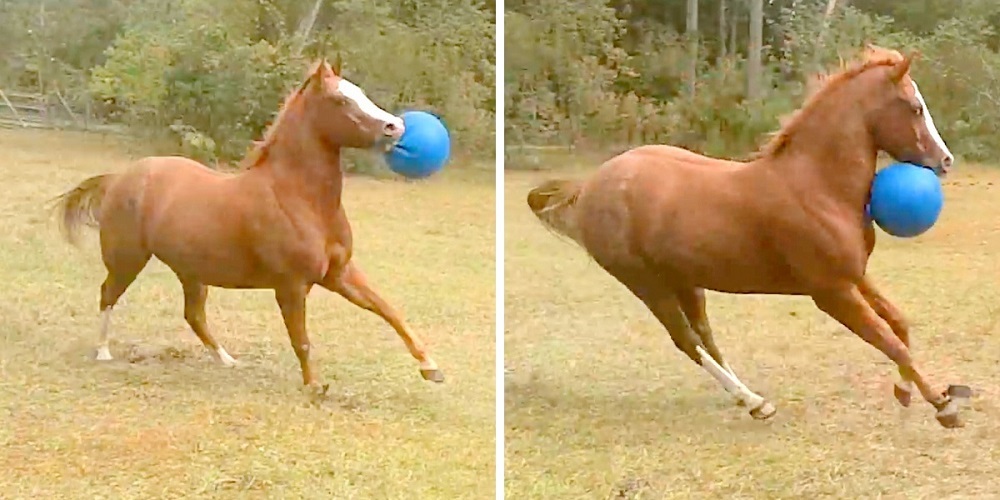 Source: TheAnswerLady/YouTube
Buster has such a silly, tongue-in-cheek personality that it's no wonder Mom compares him to the goofy "Donkey" from the movie "Shrek".
Buster is unlike any other horse, and this makes him one of the funniest horses we've ever seen. He sure knows how to have fun and spread joy!
Click the video below to watch Buster's hilarious antics as he plays with the ball till he pops it!
Please 'SHARE' to pass on this story to a friend or family member