A little girl named Penny has some of the best friends a kid could ever ask for: a dog and a cat!
Raven and Woodhouse have been by her side since the very beginning, and they do everything together.
And their daily routines are the cutest, especially when it comes to the two letting Penny know when it's time to go to bed!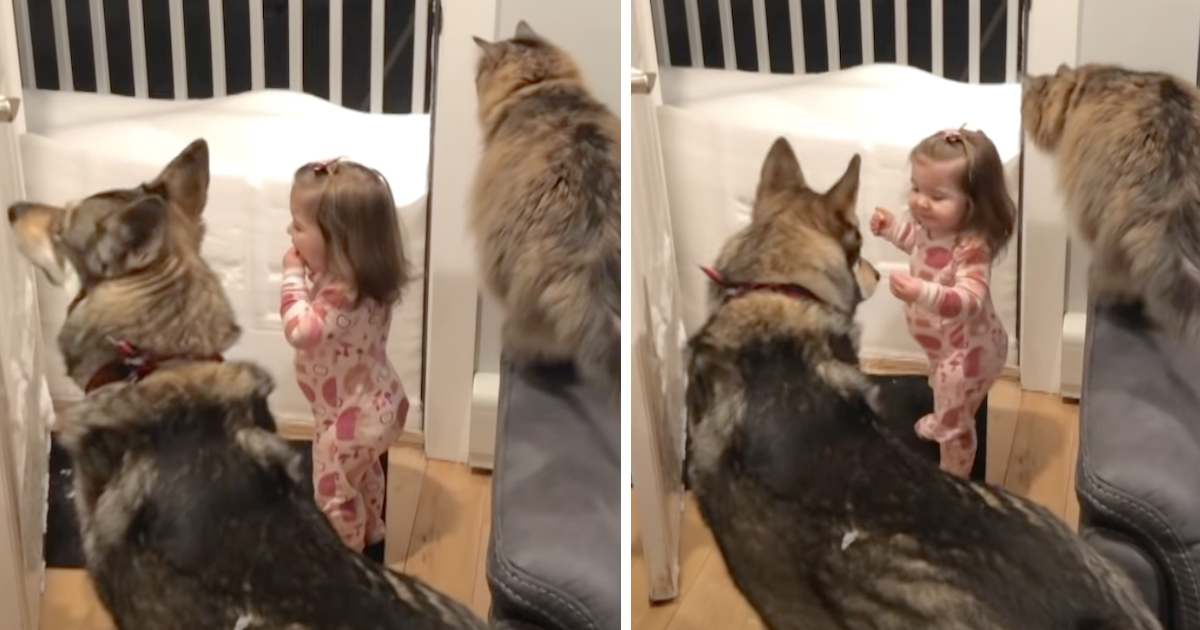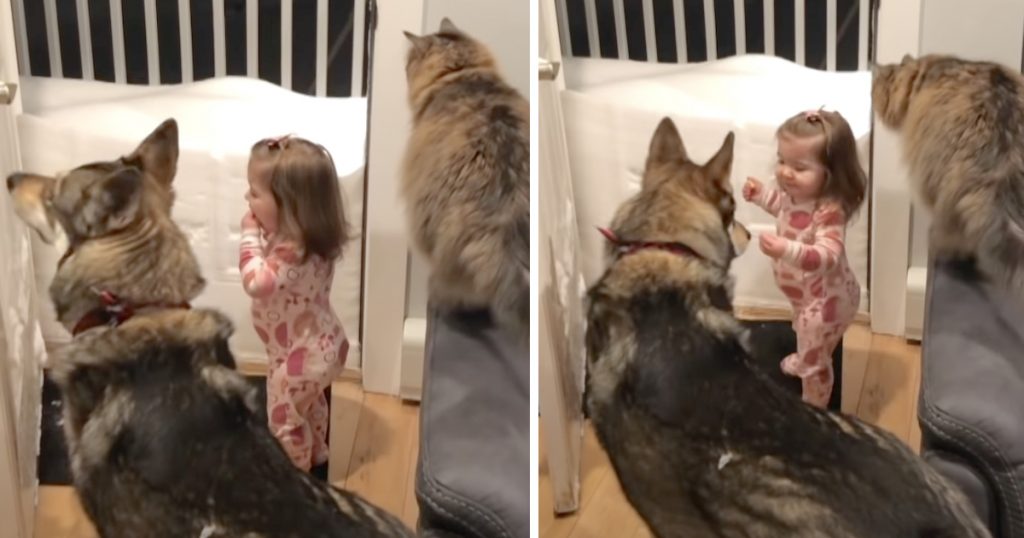 They'll work together to lead their human sister to her crib for sleepy time, but they're ready and waiting for whenever she wakes back up to continue their daily shenanigans together!
They're the cutest little trio, and you have to see them in action. 🙂