Comedian and former Saturday Night Live star Pete Davidson is opening up about a heartbreaking personal loss: his beloved family dog Henry recently died at just 2 years old.
Davidson shared a sweet tribute to the dog, even saying that Henry saved his life.
Pete Davidson shared the message via the Instagram of his friend and collaborator Dave Sirius.
"Yesterday we lost a key member of the Davidson family," the comedian wrote. "Henry was only 2 years old but unfortunately got very sick very fast."
Davidson wrote that the pup helped get his family through the covid-19 pandemic and even saved his life.
"My mom, sister and I got Henry at the beginning of the pandemic and he saved our lives," Davidson wrote. "Not sure [I'd] even be around without him."
Davidson has been open about his battle with mental health issues and drug addiction; he also has a history of suicidal thoughts. He wrote that the dog's love helped him see the light in dark times.
"He was the happiest and sweetest dog ever. He used to get excited when he saw me and would pee everywhere."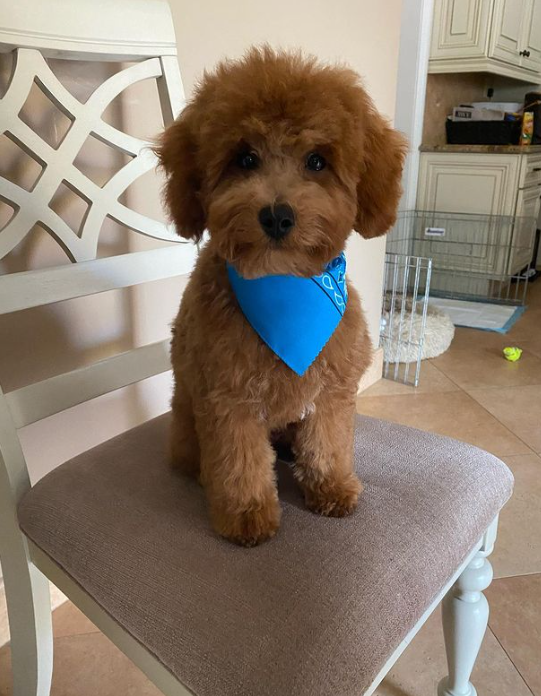 "When I was working at SNL my mom would send me videos of him watching, smiling and making noise when I came on screen," Davidson wrote. "I don't ever really watch any of my stuff with anyone as I'm far too scared but I didn't mind watching with Henry. He was truly the best."
"My mom, sister and I are broken and will miss him forever. We love you Henry. Thank you for making our lives fuller and reminding me what actually matters."
The heartbreaking loss comes at a busy time in Pete Davidson's career: his new TV show Bupkis premiered yesterday on Peacock. He was scheduled to return to Saturday Night Live as host this week, but the episode was canceled due to the WGA writers strike.
It's always heartbreaking to lose a beloved dog, especially one that got you through such difficult times. Poor Henry gone too soon 💔
Our condolences to Pete Davidson and his family during this difficult time. Please share this story in memory of Henry 🐾❤️