Having packages stolen off one's doorstep is always a violating experience. When Youtuber Tom Mabe realized that some very nasty package thieves were active in his neighborhood, he decided to teach them a lesson.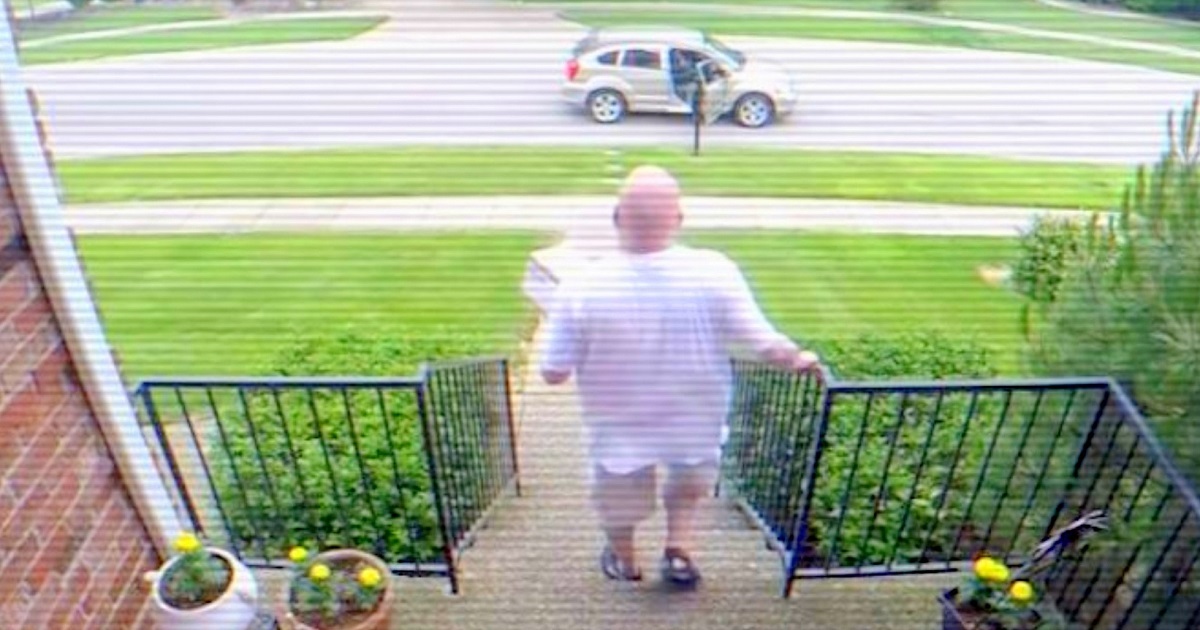 Source: MabeInAmerica/YouTube
Tom set up an elaborate trap to teach the thieves a long overdue lesson. He built a nifty "bait box" bomb that would explode in the face of the thief when opened, with the most ingenious choice of explosive – dog poop!
This innovative stink bomb is facilitated with a timer that ticks off once the package is stolen.
In this video captured by one of the CCTVs installed by Tom, we see a pesky package thief brazenly walk up to Tom's front porch and sneak away with the unattended 'package'.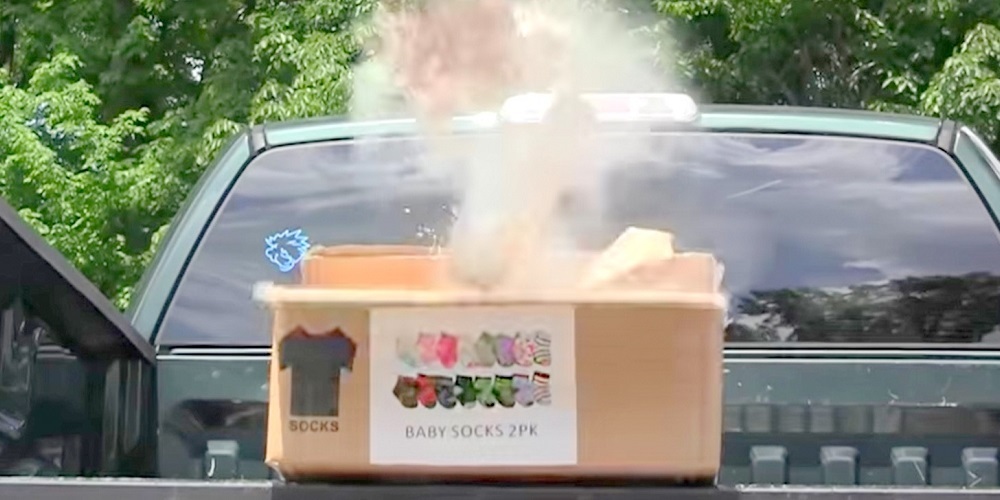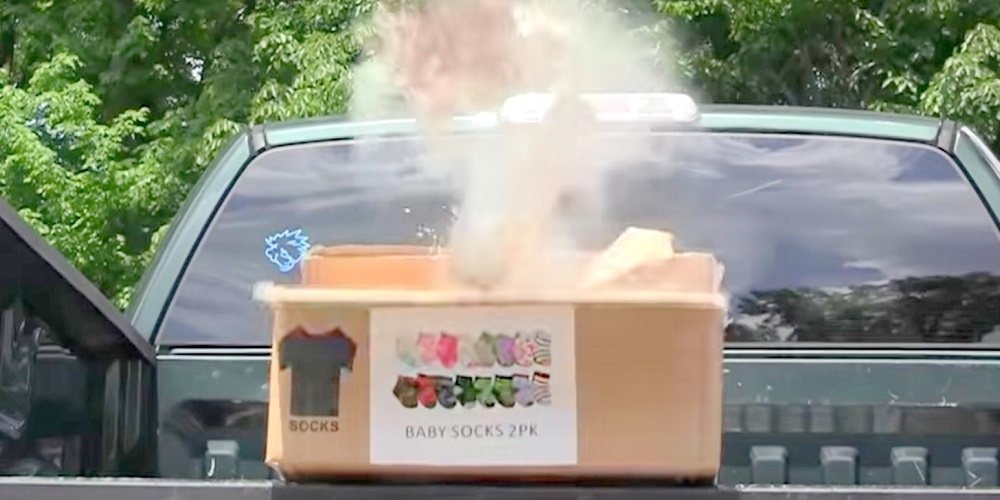 Source: MabeInAmerica/YouTube
The thief happily drives away with triumphant thoughts about his latest loot, but soon, his time is up!
It's a spectacular sight to see the crook get hilariously owned when the epic stink bomb blows up on him. We're sure this will leave him with a bad taste in his mouth for a long time!
Click the video below to watch this hugely satisfying video of a package thief getting a well-deserved payback!
Please 'SHARE' to pass on this story to a friend or family member