While walking to work one day, a man discovered six small animals in need of help. He had no idea what these creatures might be, but they were huddled together in the woods all by themselves.
Their skin was very pink, their mother was nowhere in sight, and thankfully the man took the animals to a shelter for help.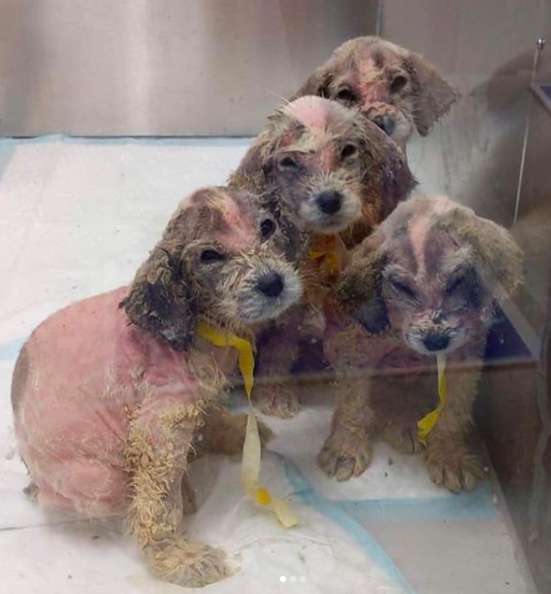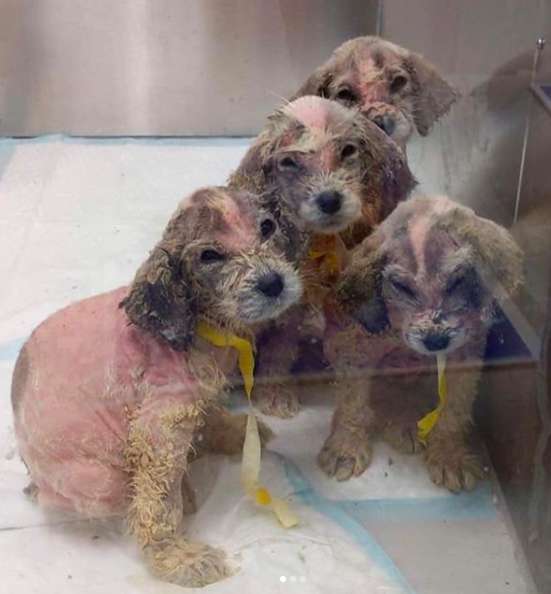 Source: bear_the_greatpyr/Instagram
Once the six-pack arrived at the Sylacauga, Alabama animal shelter, staff got to work on helping these little ones.
Nicole Zaguroli with Second City Canine Rescue (SCCR), a nonprofit rescue in Illinois, shared with The Dodo, "They were so smelly that the shelter staff had to wear masks in order to bathe them. They had scabies, they were malnourished and cold."
It turned out the animals were puppies that staff thought might be. . .  WOW! Keep reading this happy ending story. . .  >> Click To Continue Reading This Story. . .