Maya was still a baby when she was diagnosed with cerebral palsy. Her parents were shattered as they saw Maya struggle every day.
When they saw a photo of a one-pawed dog named Abby, they immediately adopted her to give some much-needed company to Maya.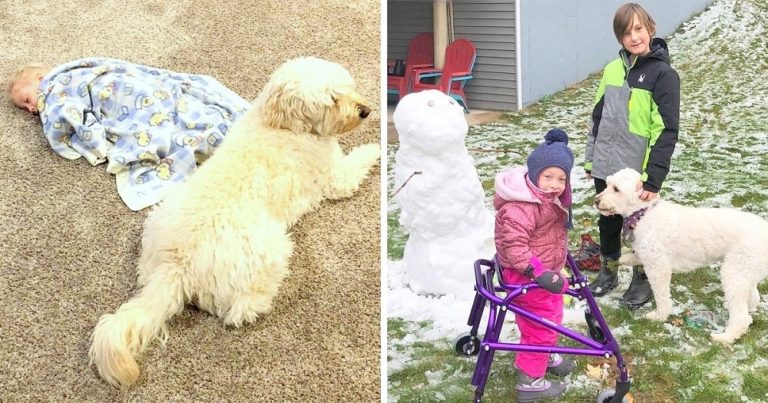 Source: Mighty Miss Maya – Will to Walk/Facebook
Since Abby was born with a missing paw, she sensed Maya's difficulties right away. From then on, Abby would continuously tail Maya to keep her safe and support her whenever she was having a tough time.
Over the years, Maya and Abby became inseparable sisters. Maya would want Abby by her side at all times.
She would break down and start panicking whenever she couldn't see Abby. But with Abby around, Maya was just as chirpy and happy as any 5-year-old would be.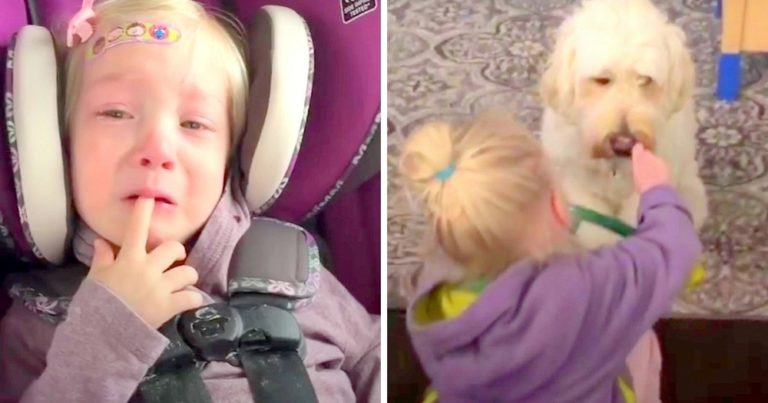 Source: The Dodo/YouTube
Abby was never trained as a therapy dog, but she instinctively knew just the right things to do to help Maya overcome her setbacks.
Maya was never able to walk, so Abby would coax her to lean on her and try taking small steps with her braces on.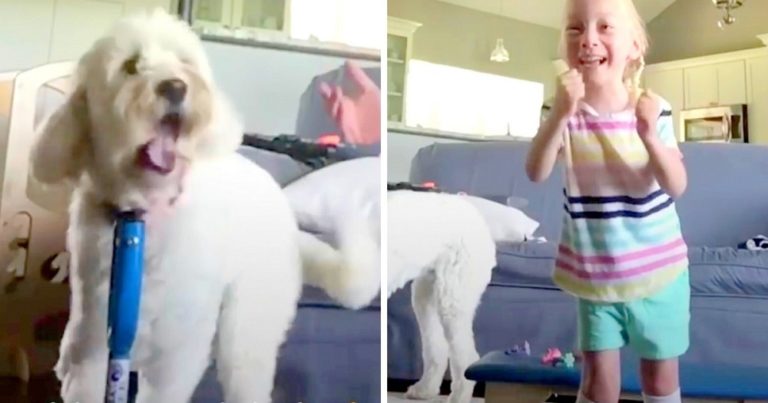 Source: The Dodo/YouTube
One fated day, with the help of her braces, Maya took a few steps on her own! Maya screamed in joy as she exclaimed her happiness.
However, it was Abby who had the best reaction. Abby was so thrilled that she celebrated with happy leaps. She looked at Maya with proud eyes and cheered her on to keep going.
What a wonderful pair! Maya is definitely lucky to have Abby by her side!
Check out the video below to watch Maya and Abby's unbreakable bond through the years!
Please 'SHARE' to pass on this story to a friend or family member