Many dog lovers just adore warming up their pets in cute sweaters in winters. But for Bulldog puppy Marshall, cute sweaters do nothing but cramp his tough-as-nails English Bulldog style, at least that's what he feels.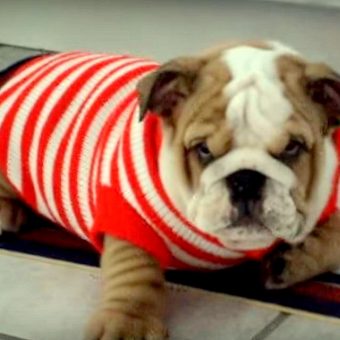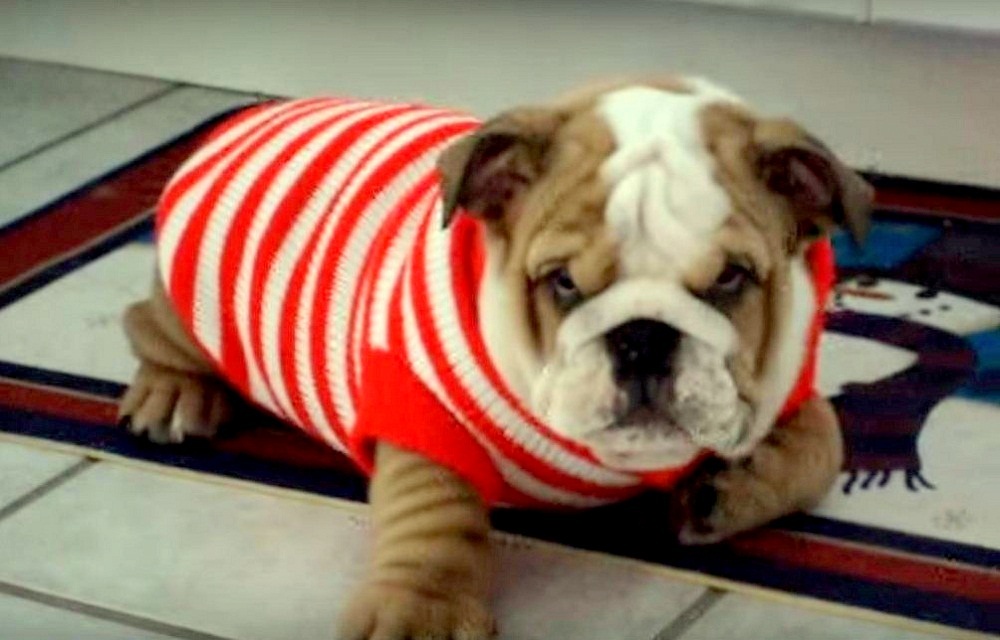 Source: YouTube/akostalas
In this hilarious video, Marshall's mom has dressed him up in an adorable red-and-white-striped sweater, but he seems utterly repulsed at the sight of it. Mom justifies herself, exclaiming how cute he looks in the sweater, but he is having none of it!
Marshall seems really mad at Mom as he barks at her and gives her an epic stink eye. He yells and rolls on his back but mom doesn't listen! The entire ordeal has him so burdened that he ends up walking to his bowl to do some stress-eating.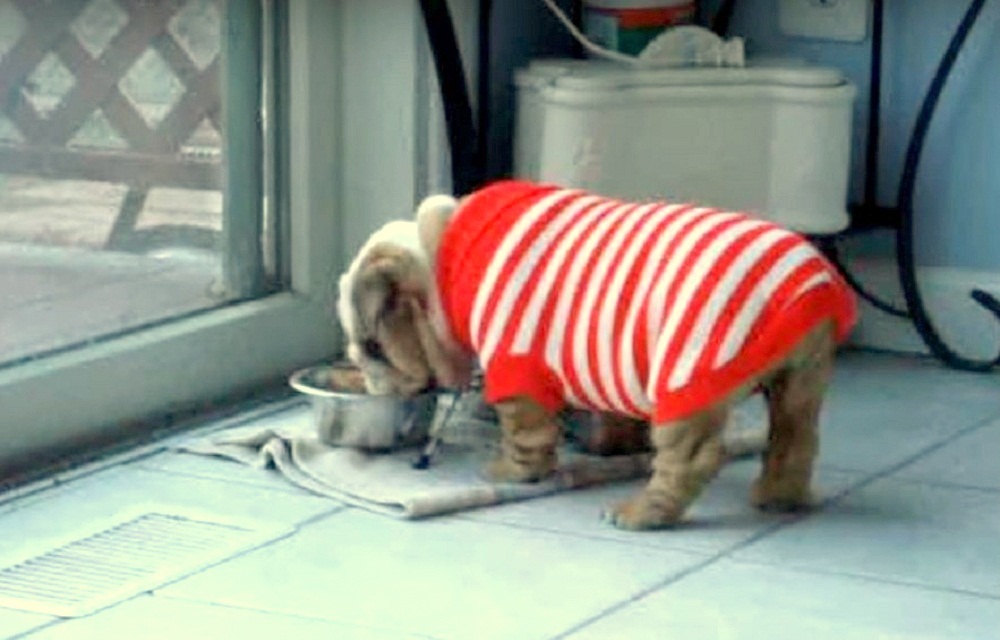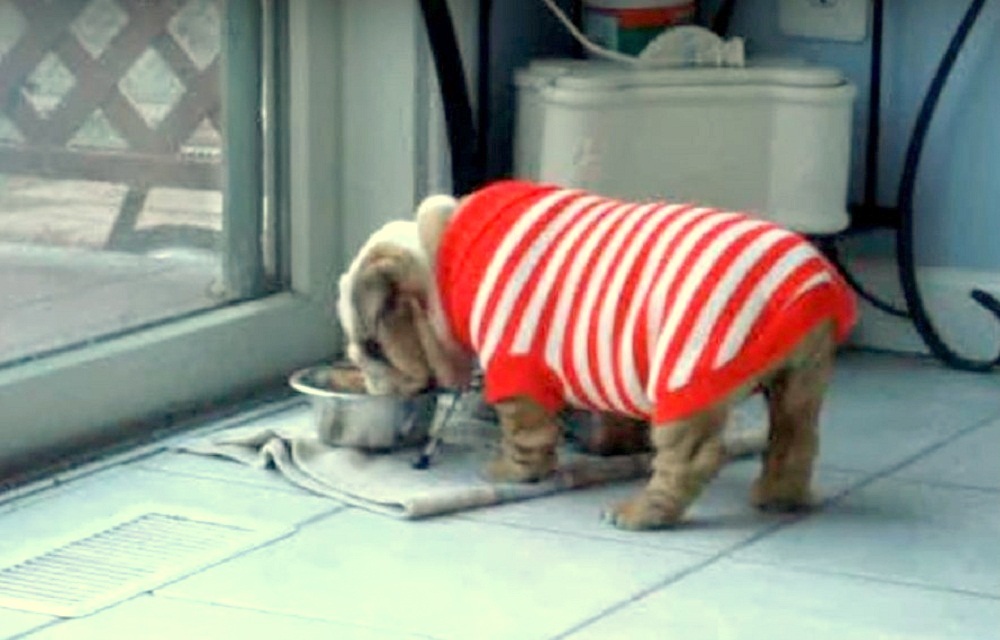 Source: YouTube/akostalas
Finally, Marshall chooses to do what every kid with a nasty tantrum does – stage a silent rebellion! He walks around the house, aggressively ignoring all of Mom's calls. His grumpy-wrinkly face, as he walks past Mommy, is the cutest thing EVER!
Check out the video below to watch Marshall throwing the cutest hissy fit!
Please 'SHARE' to pass on this story to a friend or family member