A disturbing video has surfaced on social media that shows a man abusing his pit bull.
In the video, which took place in Vancouver's Chinatown neighborhood, a man picks up his Pit Bull, lifts him over his head and then slams him into the pavement.
Witnesses said the man tried to kick the dog in his head and yelled out that he was his property and that he could do with the animal as he pleased.
The witnesses of the horrific incident immediately called 9-11 to report it.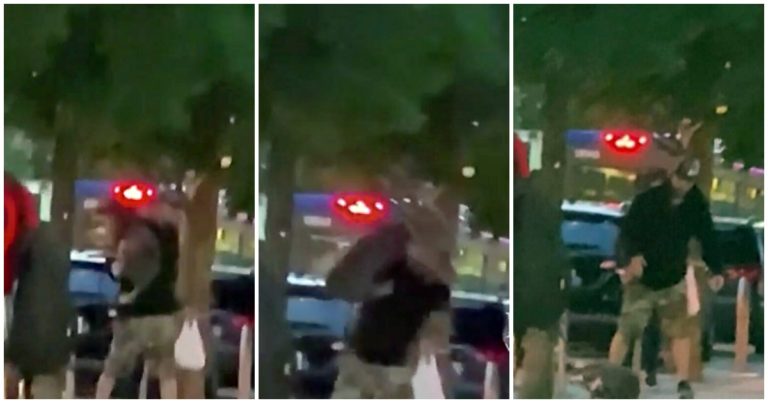 Source: TMZLive/Youtube
The Vancouver police arrived to the scene within minutes and arrested the man. He has since been released without charges.
Eileen Drever, senior officer with the BC SPCA, believes this situation is totally unacceptable and is willing to take over the investigation if the police would like them to. Drever also says she and the SPCA want to be a voice for the Pit Bull.
"It was very disturbing, and looking at the dog's body language, that dog is suffering psychologically as well as physically," Drever told CTV News. "The dog was fearful. The dog's tail was tucked in between its legs, it was licking its lips."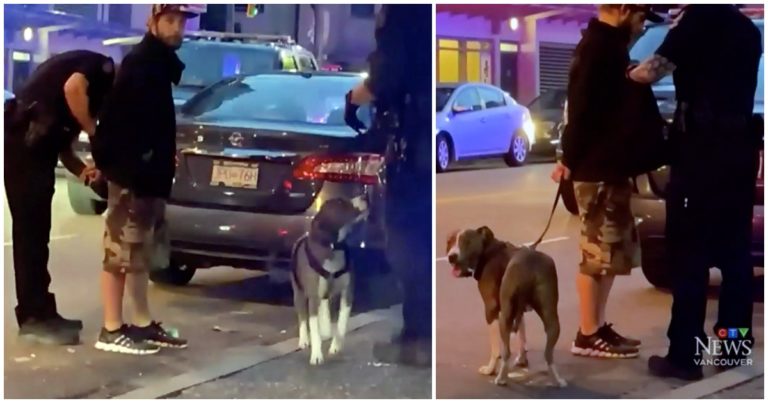 Source: TMZLive/Youtube
The Pit Bull was rushed to a nearby hospital before being transferred to the Vancouver Animal Shelter. Thankfully, he is doing well and is now safe.
A warrant has since been executed, and the dog will now be in the care of the BC SPCA.
The SPCA and Vancouver Police are still investigating to determine if charges against the suspect will be recommended.
H/T to CTV News.
Please 'SHARE' to pass on this story to a friend or family member