Hanging out by the lake, creating fun memories, and sharing a day with your water-loving Labradors sounds like fun.
When one guy in Randolph County, North Carolina, decided to try swinging off a rope into a lake, one of his Labrador Retrievers panicked.
What started out as a bit of warm weather fun caused his pooch, Buster, to get very upset. The dog became distressed, thinking his owner was in trouble.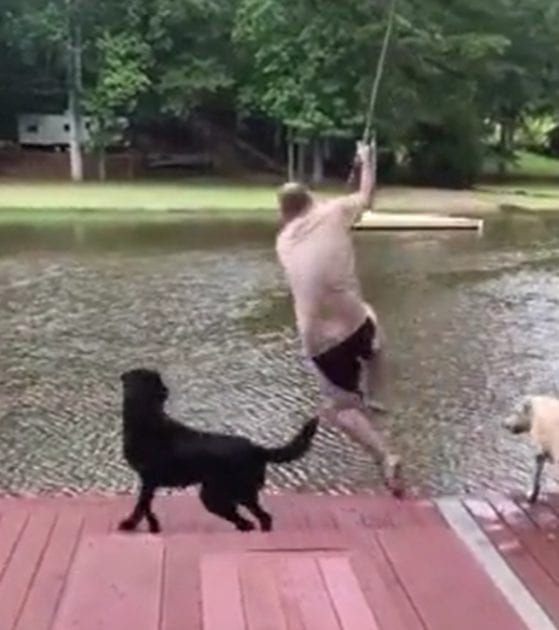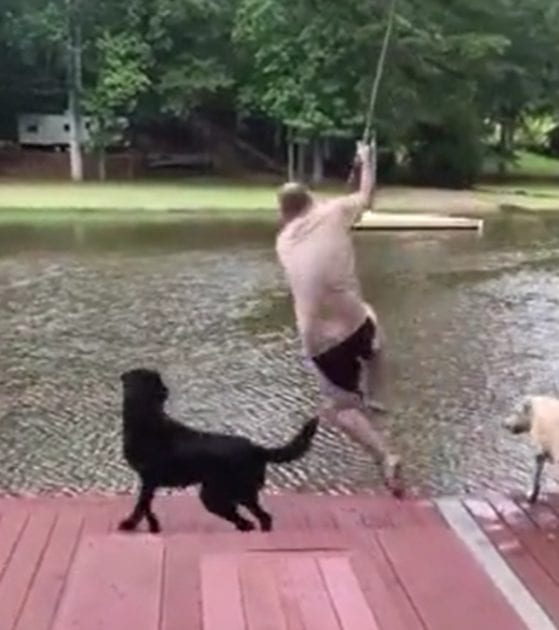 Source: The Dodo/YouTube
Buster began whining, wailing, barking, and running, while the other dog looked on. It was almost as if the dog was saying, "Dad, come out, or I will come get you."
So that's exactly what Buster did: He and his Lab pal swam out to "help" their dad to safety. Fortunately, the yellow Lab was as cool as a cucumber the whole time.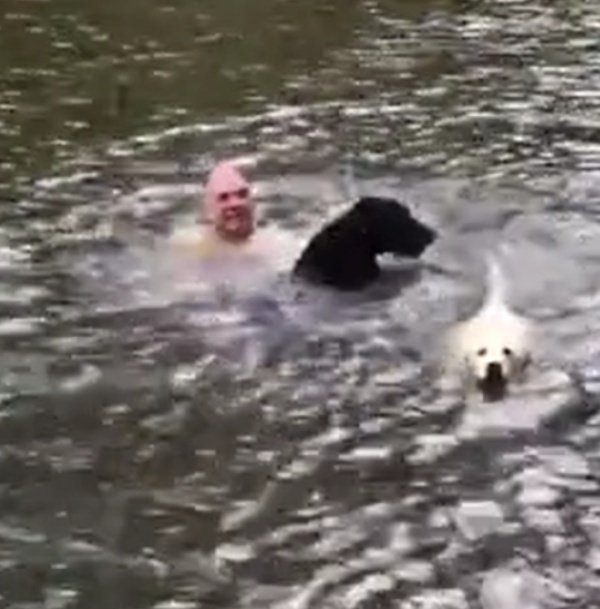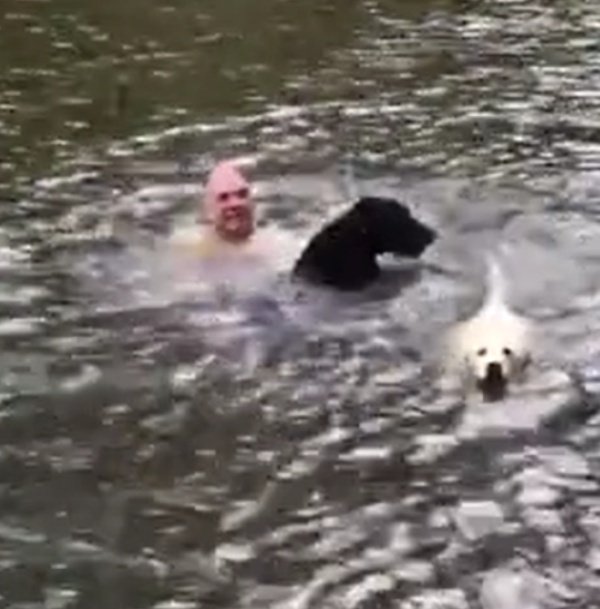 Source: The Dodo/YouTube
Once Buster understood his dad was okay, he swam back to shore. Hopefully, his dad won't do that again so the nervous doggo won't go into panic mode.
Watch the events unfold in the video below. We love a happy ending!
Please 'SHARE' to pass on this story to a friend or family member