If you believe being fast is the most important thing when it comes to agility contests, you may be wrong. Winky the Bishon Frise took part at the Westminster Dog Show 2019, but took things at his own pace.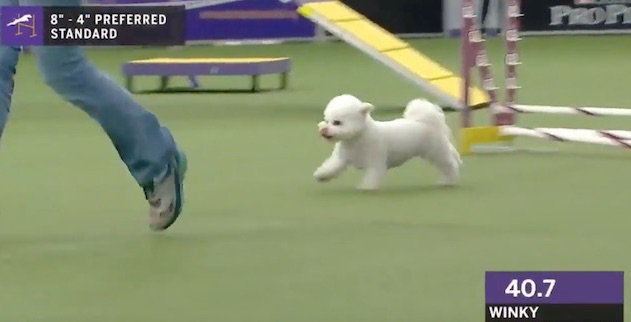 Westminster Dog Show
The cute little dog was in full shape and pretty enthusiastic when he started his mission of entertaining the visitors. Not getting a medal didn't really bother him, as long as he stole everyone's heart.
At one moment, lovely Winky takes a break while on top of a ramp and makes sure he thanks the crowd for all the applause he received. He simply knows that sometimes having fun is more important than finishing a race first.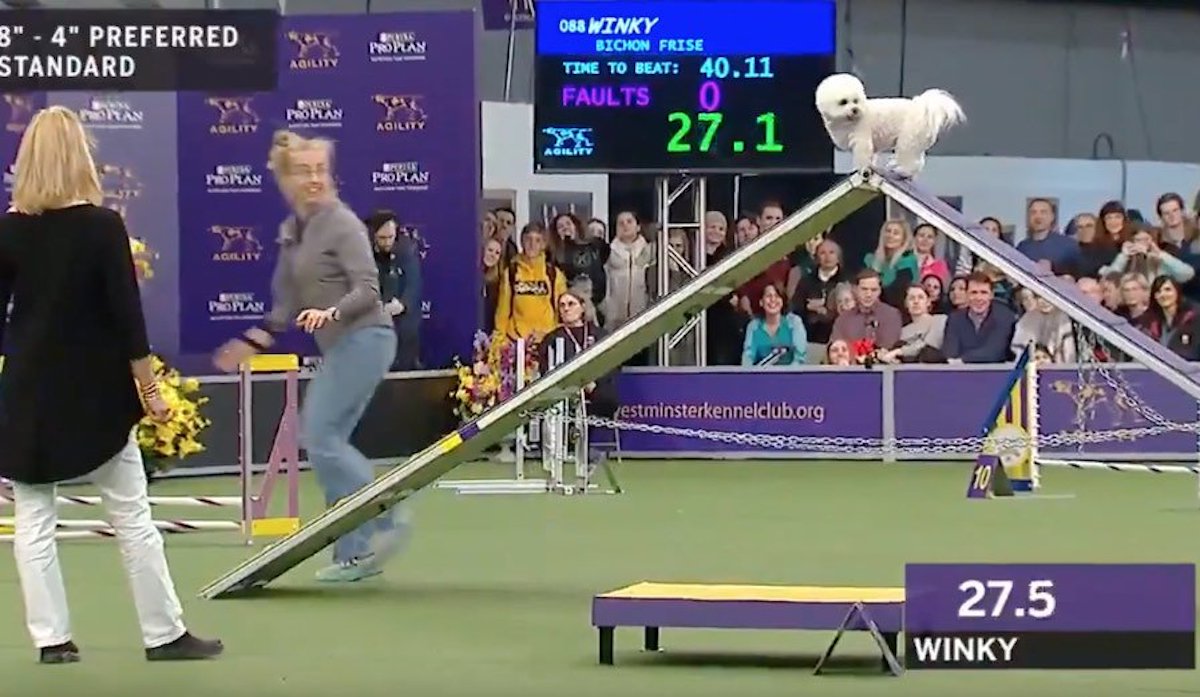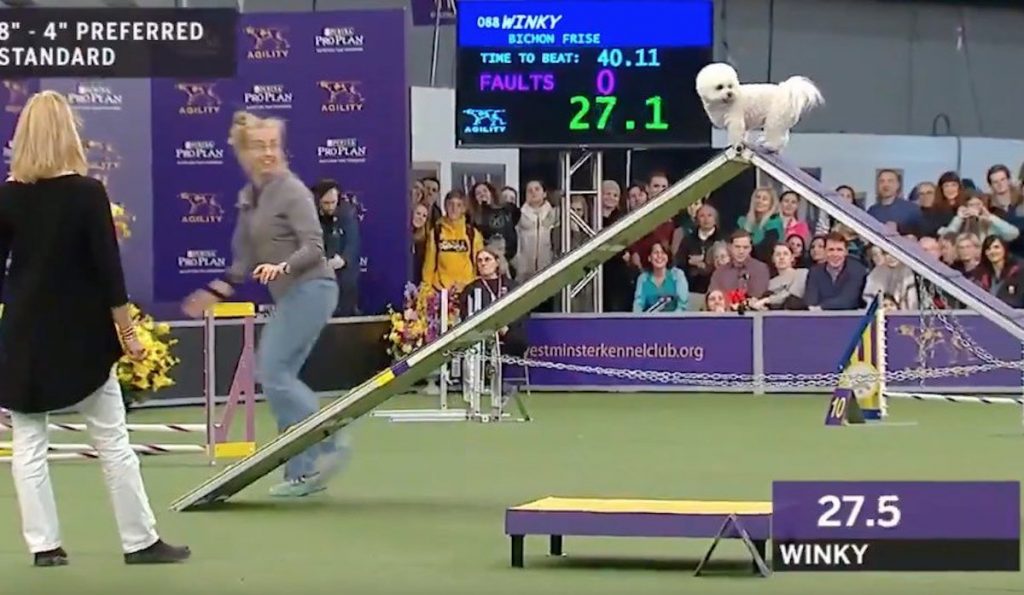 Westminster Dog Show
A lot of people took the time to comment Winky the Bichon Frise's cute antics. His pace is so laconic that it made people laugh. One fan posted the video on Twitter along with the following caption:
"One of our favorite moments from yesterday's Masters Agility Championship Preliminaries, Winky the Bichon Frise!"
Although it took him 192 seconds to finish the course, he still refused to quit. Slowly, but steadily, he made his way through the finis line. To be honest, his performance is so sweet, that no one really cared about the time.
"Winky, a good boy having a fun time at his own pace," one person commented on Twitter.

Another responded, "I love how he pauses whenever he's high above the ground to look over at the crowd and marvel at them clapping for him."
"We are all Winky going through the obstacle course of life," one other user wrote. Yes, we're all are Winky, or wish to be as relaxed and as easy going as Winky is. We can all use a little more Winky in our lives.
Think your friends would be interested? Share this story!