Jeff Nawfel, Captain at Wells Fire Department in Maine, had a unique rescue when a Husky was spotted on top of a roof.
The playful Husky, named Jasper, managed to sneak outside of an open window on the second story and walked out onto the roof. When he wound up getting stuck up there, Captain Nawfel came to the rescue.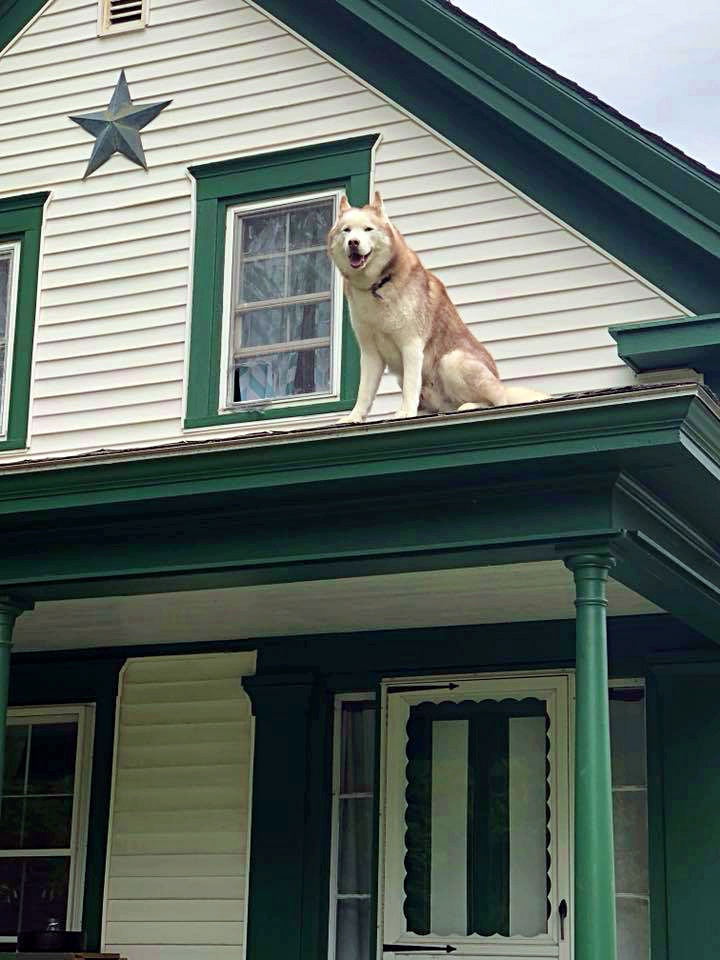 Wells Maine Police
But Jasper didn't seem to mind being up on the roof. According to their neighbor, Erin Fenderson, this is not the first time Jasper has done this. "He just loves to be outside," she said in a Facebook comment.
And it was clear that Jasper loved the outdoors when he refused to go back in the window. Captain Nawfel tried several times to lift Jasper back into the house, but he kept walking back out onto the roof.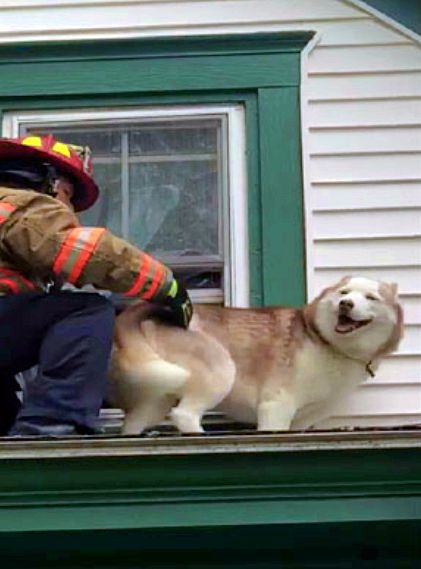 Wells Maine Police
Eventually, he was able to get him back inside, but not before Jasper adorably thanked Nawfel with a few kisses!
Thankfully Jasper is safe, and hopefully the next time he wants to go outside, it will be in the backyard and not on a roof!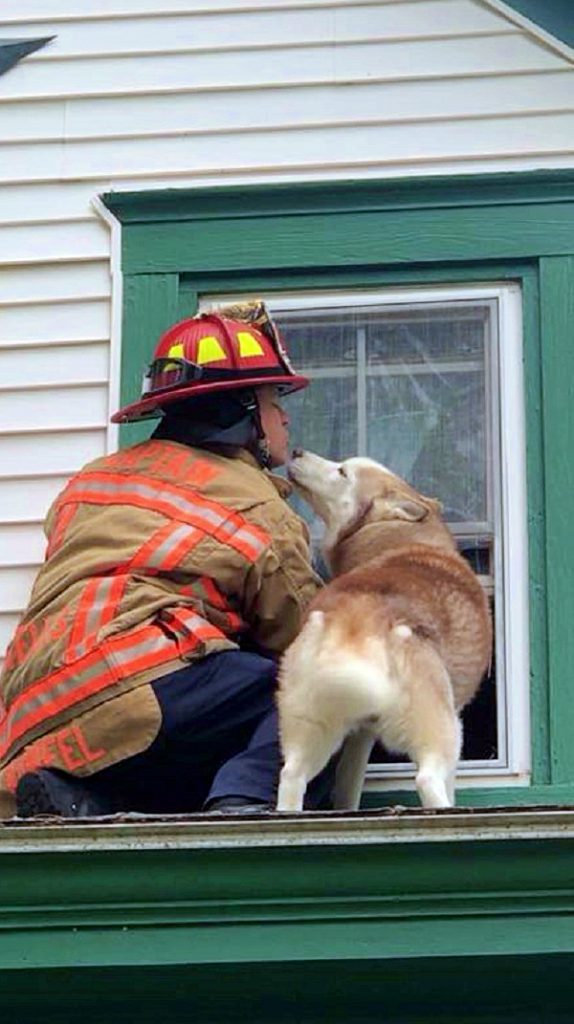 Wells Maine Police
Watch the rescue and his cute 'thank you' to the fireman in the video below:
Please 'SHARE' to pass on this story to a friend or family member
Wells Fire Department Captain Jeff Nawfel was able to save this beautiful dog who managed to get out onto his roof and got stuck. Thanks Captain Nawfel. Video by Officer Steve McDonaldWells Professional Firefighters Association, IAFF Local 4652

Posted by Wells Maine Police on Sunday, May 27, 2018