Foster parents have a very special task in life. That task is to be a temporary owner of a dog, give him or her love and care, and then give that dog away to their forever home.
When Nicki Clawson fostered a dog for the Northwest Boxer Rescue, she fell in love. The dog, Cookie, eventually had to go to her forever home.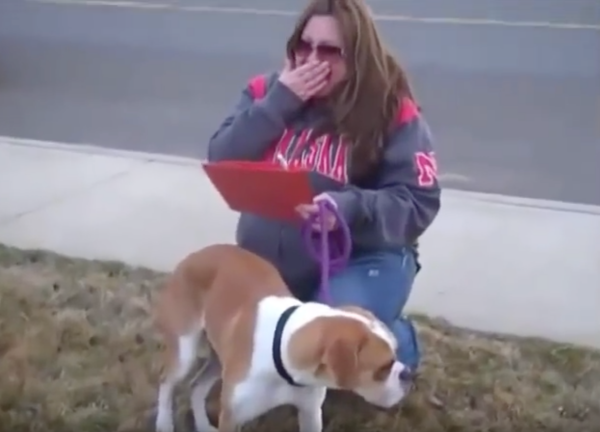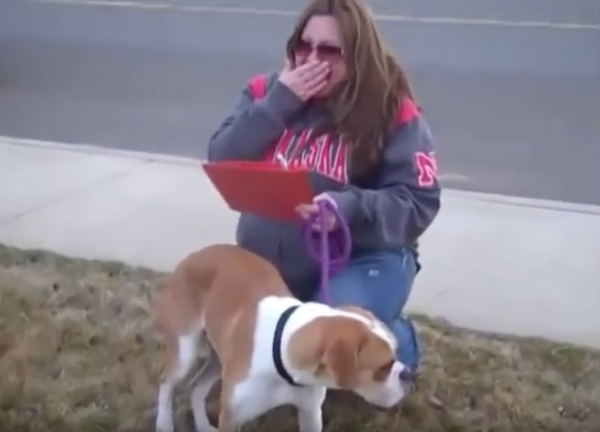 Screenshot
Nicki took the dog and with tears in her eyes, she waited patiently at the meetup spot for the forever family to arrive.
It is always a bittersweet time when the fosters go to their new home. Little did she realize, she was being set up by the rescue group.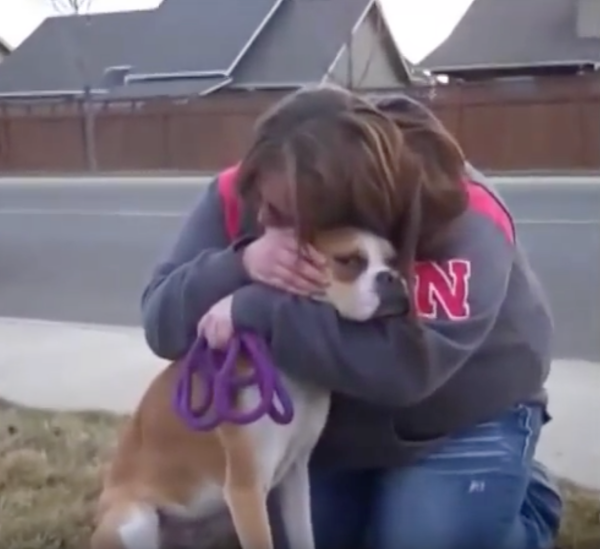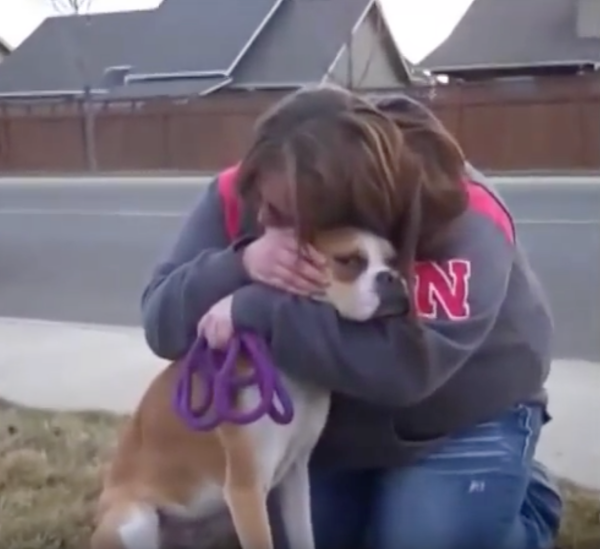 Screenshot
She was given a folder containing the phone number of the adoptive family. As she sat by the sidewalk with Cookie by her side, ready to call, she was overwhelmed with emotion.
Tears began to fall and Nicki realized what was happening. The rescue group gave the dog to Nicki because she loved her so very much.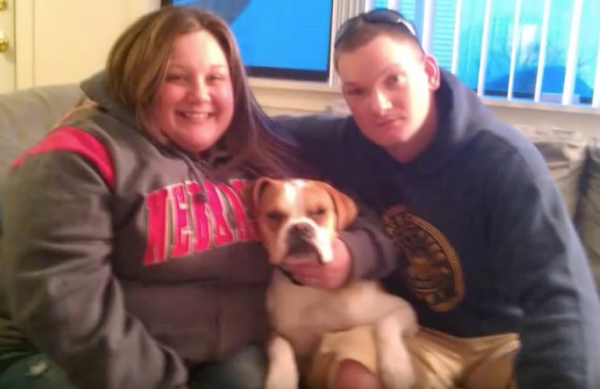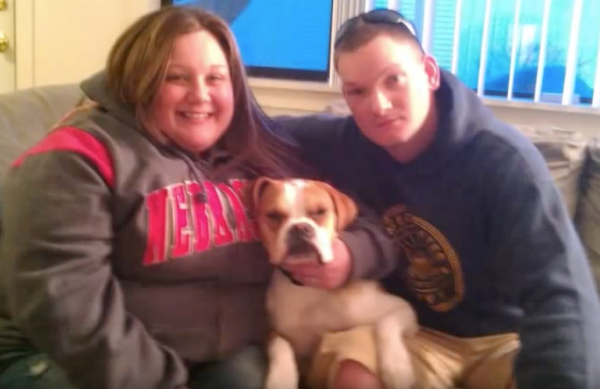 Screenshot
Watch for the moment Nicki figures it out in this very heartwarming video. We love happy endings! Congratulations on being a foster failure!
Please 'SHARE' to pass on this story to a friend or family member