Dogs are pack animals, so when their family members go on vacation without them, it can be emotional and confusing for them.
People often feel guilty leaving their furry BFFs behind since the dogs have no idea when their owners will come back.
A Labrador Retriever named Burt was missing his owners when they took a trip. Thankfully, he wasn't completely alone, as his human brother, Jack, decided to comfort the pooch.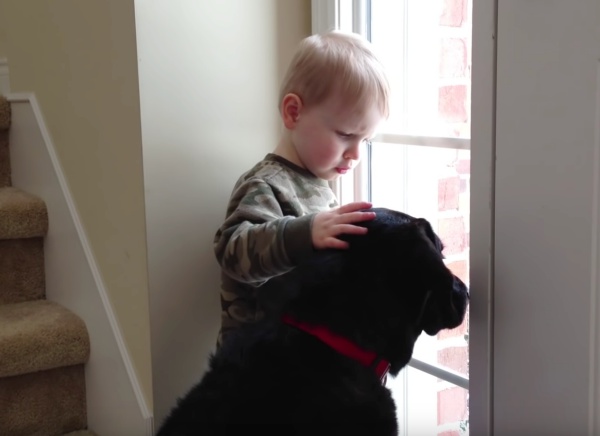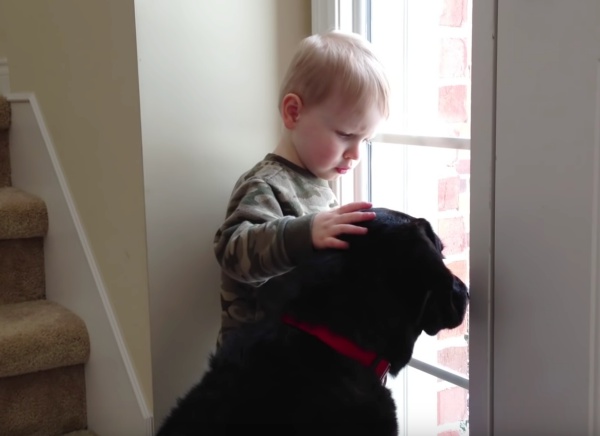 Source: MrJackFantastic/YouTube
Burt sat near the front door, staring longingly for his family. As he looked outside, the adorable toddler came over to give his furry friend some comfort and reassurance.
Not only does Jack put his tiny arm around the dog, but he also talks to him and gently pats him on the head. The look of concern on Jack's face is precious, as he really worries about his dog's feelings.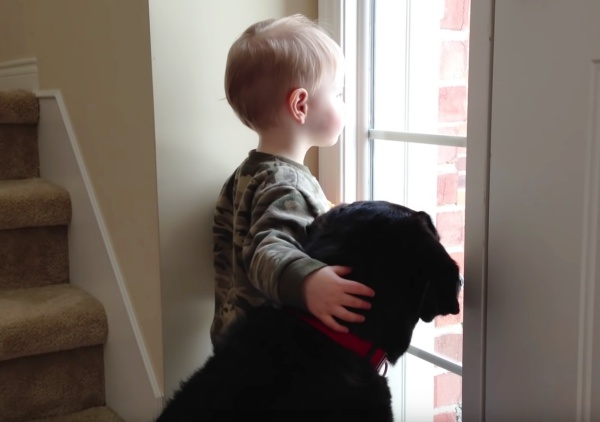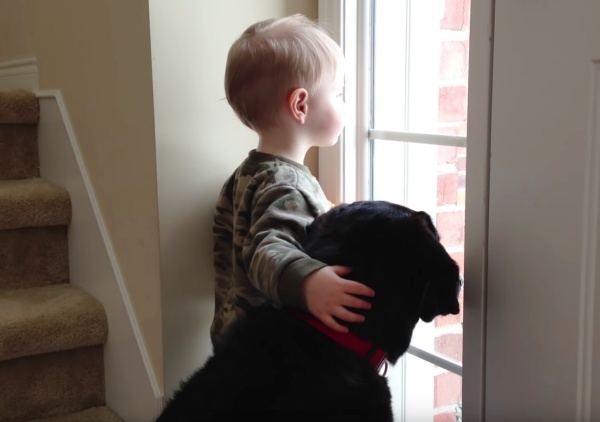 Source: MrJackFantastic/YouTube
At one point, the toddler stares out the window with Burt, as if he is waiting for his mom and dad to come back, too.
This video is all the feels and will make your day.
Please 'SHARE' to pass on this story to a friend or family member